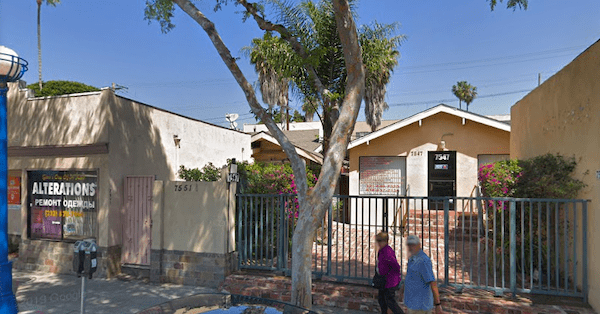 The massage parlors in West Hollywood that offer sexual services by a workforce of largely Asian women soon will be inspected regularly by West Hollywood Sheriff's Station and the city's Code Compliance Division.
Capt. Edward Ramirez, head of the West Hollywood Station, said he and Daniel Rivas, the city's new code compliance manager, have met to develop a coordinated plan to ensure that the massage parlors are complying with city and state laws and regulations. Ramirez said they will focus on those listed on RubMaps.com, a "Yelp" for customers of illicit massage parlors who rate them and describe their satisfaction with the sexual services they receive.
"We're not trying to ruin people's lives. We're not trying to punish people for small misdemeanor crimes," Ramirez said, responding to concerns by some that the inspections will result in punishment for the massage workers, some of whom may be undocumented workers. "We are just going to ensure that nothing is happening that is against the law."
A story published by WEHOville last month revealed that there are nine active massage parlors listed on RubMaps. The 722 highly erotic reviews posted there by customers of the West Hollywood massage parlors and two on La Cienega Boulevard describe paid sexual encounters with young and middle-aged women, most of whom are Asian or Latina. On RubMaps the parlors are described as offering Asian, Chinese, Dominican, Korean, Latina and Thai massage, with only one labeled as offering "Caucasian massage."
They will look to ensure that the massage workers have either a city license or one from the state Massage Therapy Council, which is a requirement of city law. They also will check to see if the facilities are clean, that they contain signage required by the federal, state and local law, that the premises are well maintained and that the front door remains unlocked while the business is open. They will check to see if the business complies with rules that it close by 10 p.m. and not open before 7 a.m.
They will inspect to ensure there are no unlawful recordings made at the parlor and that the manager is on-site. And they will check to see that the massage workers are properly dressed. City law is quite specific about that, stating that "all massage technicians, attendants and employees of massage parlors or off-premises massage businesses shall wear clean garments. These garments must be of a fully opaque material and provide complete covering of the genitals, genital area, buttocks and breasts."
Ramirez said that any evidence of human trafficking will be reported to the Sheriff's Department's Human Trafficking Bureau.