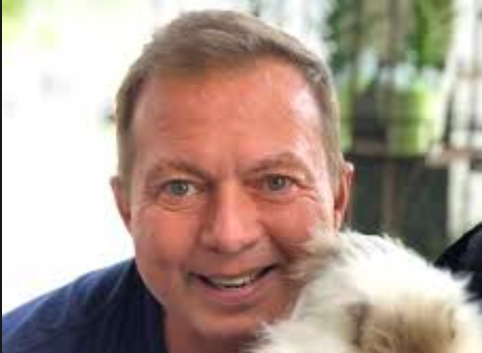 You thought it was all over on March 5?  Think again!  Today the man who was perhaps the most unusual candidate in that West Hollywood City Council election has announced that he has filed a document with the City Clerk stating his intention to run again in November 2020.
Eric Jon Schmidt, who came in last among the 11 candidates with only 167 votes (0.3% of the total), says he will run as "Eric Schmidt" this time. 
"I am starting early so I can meet and speak with as many residents as possible," Schmidt said in his announcement. "I want to hear first hand what their concerns are.  And, just like last time, I will not take campaign contributions."
Schmidt's campaign garnered worldwide attention in gay media and on gossip sites with the revelation of his profile on DudesNude.com, a porn site where he posted videos of himself having sex with other men. On that site, Schmidt described himself as "a horny little sexhibitionist."
While Schmidt lost the March 5 election (the winners were incumbents Lindsey Horvath, Lauren Meister and John D'Amico, in that order) he has claimed that coverage of him attracted thousands of new followers  on the DudesNude porn site.  To actually be on the 2020 ballot he will have to get the signatures of 20 to 30 of the city's registered voters.
"I have ten main issues that I will work on as a City Council Member, but my two main concerns are public safety and renters rights," Schmidt says in his announcement.
"I, along with 80% of West Hollywood residents am a renter. I know how it feels to be treated like a second class citizen. I know what it is like to be ignored when I file a complaint to the city Code Compliance office. I will work very hard to put a stop to this and to be an advocate for renters. Something this city has never seen. I will not support rent increases more that 1%. I will develop a system were renters can rate their landlords, buildings and the response times regarding complaints. I will advocate that the code compliance office lists every complaint about a residential property and the action taken by code compliance and the landlord on a weekly basis on the city's website.
"Landlords should be happy with this because it will create competition so 'good' landlords should have a higher occupancy rate and a lower turnover rate."
In his announcement, Schmidt criticizes his current landlord for not properly addressing issues with his kitchen sink and bathroom toilet.
"I live in a building where the dirty dishwater comes up my kitchen sink every day, (that is why we eat out) but the city compliance department tells me that a compliance officer must witness it personally before the city will contact the property owner even though I have videos of it happening. A compliance officer would have to spend all day here since it happen at different times."
Two seats – those of John Heilman and John Duran – will be up for election on Nov. 2, 2020. While Schmidt is the only person to announce his candidacy thus far, those who follow WeHo politics closely expect that Sepi Shyne, the attorney ranked fourth in the March election, will run again. Also rumored to be considering a run is John Erickson, appointed by John Heilman to the city Planning Commission.