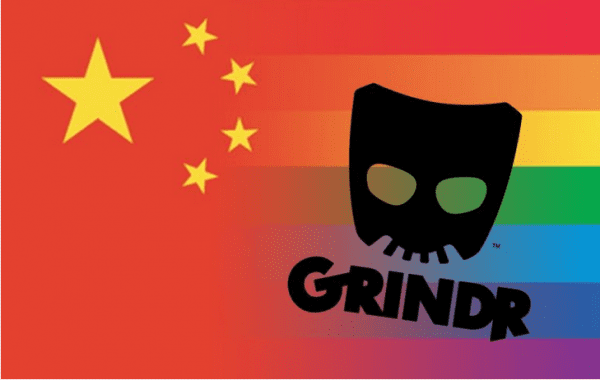 看着?Kànzhe? Looking?
The owner of Grindr is, now that the Committee on Foreign Investment in the United States has set a June 30, 2020, deadline for it to sell the gay hookup app, which is headquartered in West Hollywood.
The deadline, first reported by CNN,  was announced Monday by Beijing Kunlun Tech Co. Ltd, a Chinese tech company that completed its acquisition of Grindr last year, paying a total of $243 million. 
CFIUS has not disclosed the reason it is compelling Kunlun to sell Grindr. CFIUS is charged with reviewing purchases of U.S. companies by overseas entities to ensure that such purchases don't pose any danger to national security.
Kunlun Tech acquired Grindr in two separate buys in 2016 and 2018 from Joel Simkhai, its co-founder. Grindr reports that in 2017 it had 27 million users around the world. It describes itself as a "social networking" site, although it is almost exclusively used by gay men looking for other men for sex. It has come under criticism for failing to properly secure access to personal information submitted by its users. That information can include a person's location, putting him at risk in countries where homosexual behavior is illegal.  It also can include someone's HIV status, if the user chooses to disclose that in his profile. 
Grindr has been used by authoritarian governments in countries such as Egypt to track down and arrest gay men. Ars Technica, the technology website, has reported that "Grindr developers modified the app to disable location tracking in Russia, Egypt, Saudi Arabia, Nigeria, Liberia, Sudan, Zimbabwe, and any other place with anti-gay laws." However, Ars Technica said there remain other weaknesses with the app that potentially can put its users in danger
Grindr was strongly criticized in April 2018 when it was revealed that it shared users HIV status, sexual proclivities and other personal information with outside software vendors. It responded by saying it no longer would share the HIV data with outside vendors.
In an interview with the New York Times, U.S. Sen. Ron Wyden (Dem.-Oregon) said he had pushed CFIUS to review the purchase
"Last year, my office met with a top official from the Treasury Department to express my serious concerns about the national security risks associated with a Chinese company buying Grindr," he said in a statement. ""it is high time for the administration and Cfius to consider the national security impact of foreign companies acquiring large, sensitive troves of Americans' private data."
Kunlun Tech has engaged Cowen Inc., an investment bank, to conduct the sale and has reached out to Grindr's competitors as possible buyers.  Its largest competitor is likely Scruff, a similar app headquartered in New York City.  Grindr is headquartered on the top floors of the Pacific Design Center's Red Building.