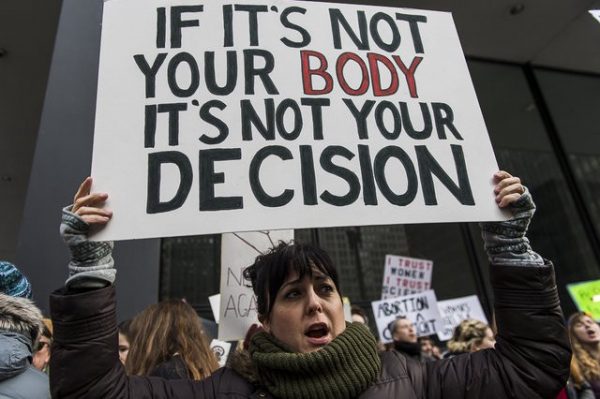 The West Hollywood City Council tonight unanimously passed a resolution denouncing new anti-abortion laws enacted in Alabama and Georgia and suspending official travel to either state.
The anti-abortion laws are the among the latest highly restrictive laws adopted by legislatures in eight states. On Friday, the Missouri legislature passed a bill to ban abortions after a fetal heartbeat is detected by a doctor. That is the same ban included in the law adopted in Georgia. Last week the Alabama legislature passed an even more restrictive bill that would effectively abolish a woman's right to secure an abortion at any stage of pregnancy unless it is necessary to save her life. A doctor who violated the law could be sentenced to up to 99 years in prison.
The resolution passed tonight will cover all states that adopt similarly restrictive abortion laws.
In addition to banning city-funded travel to those state, the resolution adopted tonight calls on City Hall to examine contracts with businesses based in Georgia and Alabama and determine whether it would be feasible to end those contracts.
Abortion rights activists see the restrictive state anti-abortion laws as a challenge to Roe v. Wade, the 1973 U.S. Supreme Court decision that affirmed a woman's right to abort a fetus until it is viable, which usually is at 24 to 28 weeks after conception. The new laws have not yet taken effect and abortion rights activists believe that anti-abortion advocates have pushed to have the enacted in the hope that an appeal of them to the Supreme Court will result in that body overturning Roe v. Wade.
Councilmember Lindsey Horvath, who brought forth tonight's proposal, will participate in a news conference at 10 a.m. tomorrow (Tuesday) at West Hollywood City Hall as part of what is called a "National Day of Action" to stop the abortion restrictions. Other participants will include representatives of Equality California, Feminist Majority, National Organization for Women Hollywood Chapter (Hollywood NOW), National Women's Political Caucus California, National Women's Political Caucus LA Westside, National Council of Jewish Women | Los Angeles (NCJW-LA), Planned Parenthood Advocacy Project Los Angeles County Action Fund and Stonewall Democratic Club.