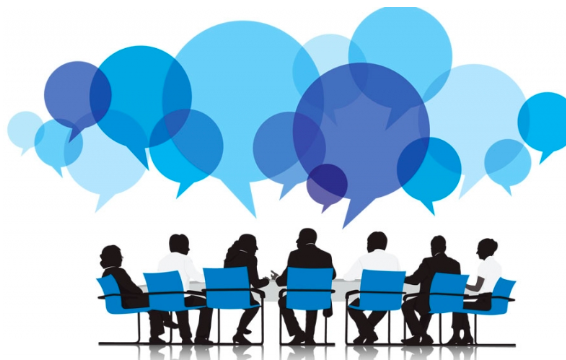 The West Hollywood City Council last night effectively left the city's boards and commissions as they are, rejecting a proposal by Councilmember Lindsey Horvath to make all appointments subject to a majority Council vote and with four of the Council members reinstating virtually all of their direct appointments.
A notable exception was Councilmember John Heilman's decision not to reappoint Sepi Shyne to the Lesbian & Gay Advisory Board and not to act on whether or not to reappoint Steven Kay to the Business License Commission. Heilman chose Sarah Whitaker as his direct appointee to the LGAB and said he would soon be naming his appointment to the Business License Commission.  Whitaker is the CEO of ParkerWhitaker Productions, an event producer. 
Shyne is an attorney whose political profile has been raised since she came in fourth in the March City Council election, almost unseating incumbent John D'Amico and coming in way ahead of Duke Mason, who Heilman had endorsed.    
Direct appointments to fill vacant seats included that of Matt Dubin to the Historic Preservation Commission.  Dubin was appointed by Lauren Meister to fill the seat of Cathy Blaivis, who decided not to seek reappointment.  Dubin is executive vice president of the Formosa Group, a post-production audio company, and he is a resident of El Palacio, an historic building at the corner of Fountain Avenue and La Cienega.
Heilman appointed Edward Stapleton to a vacant position on the Public Facilities Commission.  Stapleton is business relationship manager at Los Angeles World Airports, the City of Los Angeles department that owns and operates Los Angeles International (LAX) and Van Nuys (VNY) airports.
Councilmember Lindsey Horvath said that she would name her direct appointments to the 15 boards and commissions at a later date. The Council last night agreed to postpone election of at-large members to the boards and commissions to a later meeting.  That likely won't be on the Council's agenda until late June given that Horvath will be headed to Paris on June 3 to attend a meeting organized by the mayor of Paris and MossLabs.io, a company focused on helping cities provide data to their citizens.
Currently each of the city's nine commissions have seven members, five of which are appointed directly by Council members and two of which are elected by a majority vote of the Council. Five of the six advisory boards have nine members each, with five members of each advisory board appointed directly by Council members and the remaining four elected at-large.  The LGAB has 10 members, with each Council member appointing two.  The board and commission members have two year terms.  Those who are direct appointments serve at the pleasure of the Council member who appointed them, who can remove them from the position at any time.
Horvath had proposed that the city return to the policy in place before 2011 that called for each board and commission member to be chosen by a majority vote of Council members.
"This proposed change in policy will allow the City Council members to work collaboratively to make appointments in order to select individuals who have shown that they are involved in the community and interested in participating on a greater level," said a memo to the Council about the proposal.
"The City Council will work together on appointments to ensure the commissions and advisory boards have well- rounded representation and appropriate expertise to fill the specific needs of each body and make informed decisions. The appointments should represent individuals with broad community relationships who are able to represent the interests of their fellow residents and stakeholders. The intent is for the commissioners and advisory board members to serve the community broadly, and not serve the interests of individual Council members."
The proposal was opposed by the rest of the City Council members and by some local residents, who asked instead that the Council consider limiting the terms of its appointees.