Dear Mayor D'Amico:
Thank you for your comments last evening at your swearing in.
I am particularly interested in the topic of food insecurity. When I walk down the aisles of any supermarket, with miles of shelves packed with food, the thought of people starving, particularly in wealthy communities such as West Hollywood, absolutely appalls me.
Here's a shocking statistic or two: In America, 48.8 million people a year face hunger, while 70 BILLION pounds of food goes to waste. That affects one in five children (16.2 million children are included in that number.)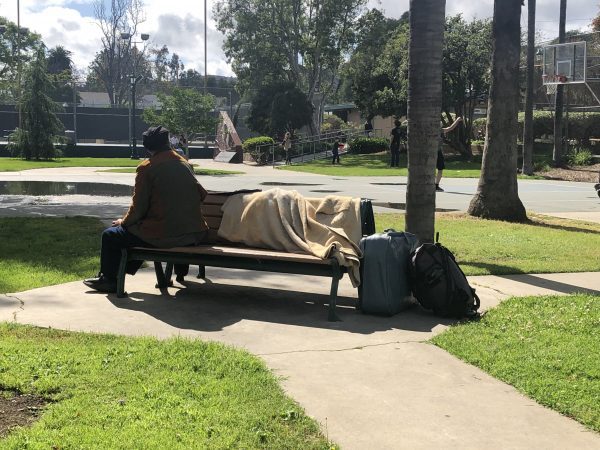 About eight years ago, as I am sure you will recall, we "lost" our only food bank due to high rent. That was right around the time the city had plans to spend $41.3 million on Plummer Park. Now the city is spending $200 million on West Hollywood Park. All well and good, EXCEPT some of our friends and neighbors are going without enough to eat, particularly seniors. We spend almost a million dollars on Halloween plus the million we spend on the Pride Festival.  Somehow it just seems wrong.
Maybe we could make a dent in the situation if everyone who comes to the Pride parade, for instance, gets a discount on parking if they bring a can of food. We could have a big truck from a food bank there and load it up. Isn't it ABC-TV that has "stuff-a-bus with toys" every holiday? Something along those lines. If it is true that we have 400,000 people attending our big events (as is often touted,) that would be a heck of a lot of canned food and dry goods.
There also must be a way to help people by taking the shame out of needing assistance. Maybe having them volunteer at the food bank in exchange for goods? Something that can make one feel like one is contributing and not just on the dole? If the developers want to "look good" perhaps they could house a new food bank somewhere for West Hollywood residents.
Ten years ago, according to the U. S. Census, there were about 5,000 people in WeHo living in poverty. We can do better, can't we?
Let me know what the citizens can do to move along some kind of a food program in our city.
Stephanie Harker