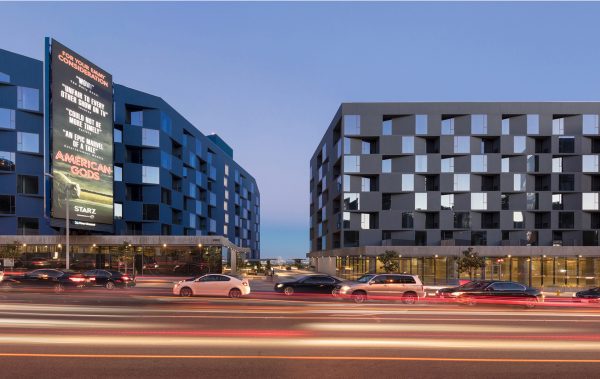 Lorcan O'Herlihy Architects (LOHA) will be one of two recipients of an award in the "mixed-use" category from the Westside Urban Forum for its design of a project in West Hollywood.  The award is for LOHA's work in collaboration with Skidmore Owings Merrill (SOM ) in the design of the Sunset La Cienega project in West Hollywood.
The awards will be presented on June 14 at the Casa del Mar in Santa Monica.  The other recipient in the mixed-use category is Gensler, for the design of the yet-to-be-constructed Placita Del Oro in downtown Los Angeles' Skid Row.
The Westside Urban Forum is a group of developers, urban planners, designers, architects and community members that holds monthly breakfast meetings to discuss policies that have an impact on the Westside of Greater Los Angeles.
A story by Nate Berg published by WEHOville in 2015 notes that O'Herlihy's connection with West Hollywood dates back to the early 2000s. With a slate of successful residential projects that had already been completed throughout L.A., O'Herlihy was commissioned by developer Habitat Group LA to translate his single-family modern architecture into a multi-family project for West Hollywood. The result is Gardner 1050, a 10-unit residential courtyard project that fronts the street with an eye-catching jewelry box staircase and amber-toned wood paneling. The project quickly sold out.
That led to more projects with Habitat Group LA, including the then-controversial Habitat 825, built in 2008. Because of its location right next door to the historic Rudolph Schindler House on Kings Road, many were nervous about how a new building might detract from the quality of the mid-century modernist landmark. But LOHA and Habitat Group LA proved many naysayers wrong with a bold yet elegant courtyard-style housing design that makes a statement without compromising the Schindler next door.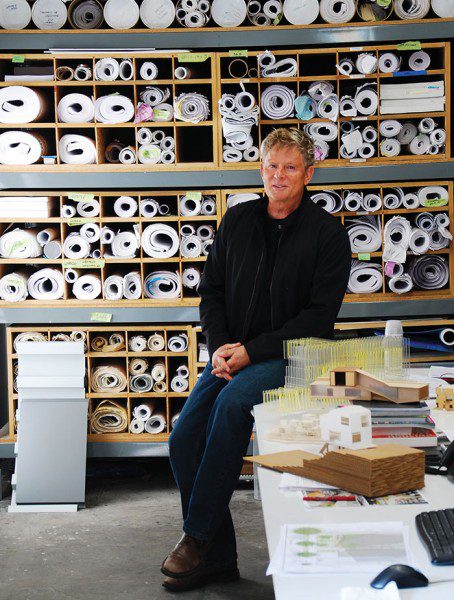 LOHA also is the architect of the 30-unit condominium building on Kings Road just south of the Gelson's grocery store.  Other LOHA projects in West Hollywood include the condominium building at 1136 and 1142 La Cienega Blvd., just south of Fountain Avenue and a 26-unit building at 8711-8713 Beverly Blvd.
The Sunset La Cienega project, formerly known as Sunset Millenium, is a massive development that includes a parcel east of La Cienega that is the location of the "1" Hotel (formerly known as the Jeremy), along with 15,000 square feet of retail space that includes a Fred Segal store.  The parcel between La Cienega and Alta Loma has two eight-story towers with 190 residential units and 55,000 square feet of retail. Those towers are owned by BPREP 8500 Sunset, which is in litigation with the city over the owner's decision to rent some of the units for short terms.