Employees of the City of West Hollywood's Public Safety Department have accused their boss, Public Safety Director Kristin Cook, of abusive behavior.
Those allegations recently prompted WeHOME, the West Hollywood Municipal Employees Union, to file a complaint that resulted in a City Hall hearing last Thursday. The hearing was said to have been lengthy and to have involved City Manager Paul Arevalo among others. In support of the hearing, members of the union wore WeHOME t-shirts to work that day, with many of them wearing "anti-bullying" badges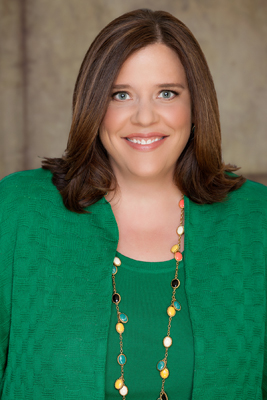 Alison Reagan, WeHOME's spokesperson, confirmed that the hearing took place but would not discuss specifics of the union's complaint. However, she said, "we are interested in a place where no manager or director may frequently bully staff through frequent screaming and tantrums." Reagan said there will be a follow-up hearing, likely within the next week or so.
WEHOville reached out to Cook and the city's spokesperson for a comment on the allegations. As of publication Cook has not responded and the city has no comment.
Cook is one of 10 city directors who report to Arevalo. She has been a city employee since 1999, oversees a staff of four and is the liaison with the Los Angeles County Sheriff's Department, with which the city contracts for public safety services under a $20.4 million contract, and with the Los Angeles County Fire Department, which provides fire protection services to West Hollywood.
Cook had a salary of $251,168 a year in 2017, with health and retirement benefits of an additional $70,280. That information comes from PublicPay.com, to which the city's website provides a link. However, that site has not been updated to provide the latest salary information.
Cook also is one of two Public Safety staffers who attend the monthly meetings of the city's Public Safety Commission. That commission is composed of seven members, five of whom are appointed by individual City Council members and the other two of whom are elected at-large. The Commission's role is to "evaluate and recommend suggestions involving public safety issues, to assist the City Manager's office and the City Council in strengthening community response to emergencies, and to evaluate and make recommendations regarding neighborhood livability issues."
Current and former Public Safety commissioners have complained privately about Cook's efforts to silence discussion of controversial issues. The Commission is known for being relatively docile, with most of its members rarely asking difficult questions of the law enforcement officials who attend the meeting with the exception of Tory Berger, an appointee of City Councilmember Lauren Meister, whose probing questions sometimes have been silenced. Robert Oliver, former vice chair of the Commission, caused a stir when he abruptly resigned from that position in February because all but one of his fellow Commission members refused to condemn then-Mayor John Duran, who was facing allegations of inappropriate conduct with young members of the Gay Men's Chorus of Los Angeles and who had made derogatory public comments about his fellow Council members sex lives.