On the eve of the annual LA Pride weekend, The Abbey, one of West Hollywood's most popular and the nation's best known gay bars, finds itself in the midst of controversy after a transgender employee who now identifies as male claims he was insulted by his manager, who claimed that "trans women aren't real women."
"At my first shift on the job at The Abbey in West Hollywood last night, my supervisor began trying to talk about how 'trans women aren't real women' not knowing that I myself am trans," said Ezra Michel in a post on Instagram this past Tuesday. "I outed myself immediately an began to defend my community to the best of my ability.  He then asked me what genitals I had and proceeded to defend his point.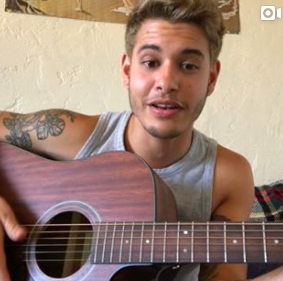 "I felt so dehumanized and uncomfortable for the rest of my shift last night.  Today I got there early and reported him, but knowing he's worked there for 25 years, I don't think he's going anywhere. I can't even bare (sic) the thought of having to see that man again, so I decided to quit today. The job hunt continues."
Michel's post was shared multiple times and attracted many comments criticizing The Abbey. 
In response, The Abbey posted on Instagram today a statement that reads as follows:
"We are sorry for the mistakes we have made. Hate in any form is not tolerated at The Abbey.  We strive to provide a safe and inclusive space for everyone.  When we found out about this incident, we were equally horrified. We immediately apologized to Ezra. We hoped Ezra would continue working with us but he decided to leave. We took immediate corrective action and the Human Resources team started an investigation with the employee, who was not a manager or supervisor.
"As hard as we try, we are not perfect. Even business and allies with the best of intentions make mistakes.  We hope moments like these are teachable moments for our staff and our community. Transgender people are under attack every day.  In the spirit of Pride, we all need to do our part to help the transgender community fight for equality. We want to apologize to transgender people everywhere. We will do better.