West Hollywood Public Safety Commissioner Desiree Sol tonight spoke out against the city's Public Safety Director, Kristin Cook, saying: "I've seen a wonderful employee leave because of this woman.  I hope you either resign or they kick you out."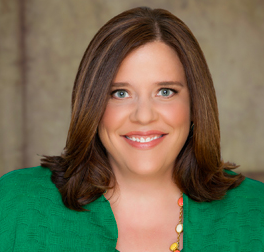 Sol's comment, made at the monthly Public Safety Commission meeting, follows allegations from employees of the Public Safety Department of abusive behavior by Cook. Those allegations prompted WeHOME, the West Hollywood Municipal Employees Union, to file a complaint that resulted in a City Hall hearing on May 30. In support of the hearing, members of the union wore WeHOME t-shirts to work that day, with many of them wearing "anti-bullying" badges. WeHOME spokesperson Alison Reagan has said a follow-up hearing is likely.
The comment from Sol, an appointee of City Councilmember John Duran, came during a portion of the Public Safety Commission meeting during which commissioners are asked to comment on issues of concern to them. Commission Chair Jeffrey Waack offered his support to Cook. "To me Kristin, you've been nothing but professional and I appreciate everything you have done. That is my personal opinion." Commissioner Ruth Williams said: "I've known Kristin since the day she set foot in West Hollywood…. " and that "there have been times that she and i haven't agreed, but she has never shown me a side that has been portrayed."
The only other of the six commissioners to speak up about Cook was Tory Berger, who said he believes City Hall's review of the allegations against Cook will be fair and that the Commission should let that process follow its course.
Because it is a personnel issue, the city isn't permitted to make the allegations public. Reagan also would not discuss specifics of the union's complaint. However, in an interview last week she said, "we are interested in a place where no manager or director may frequently bully staff through frequent screaming and tantrums."
Cook is one of 10 city directors who report to City Manager Paul Arevalo. She has been a city employee since 1999, oversees a staff of four and is the liaison with the Los Angeles County Sheriff's Department, with which the city contracts for public safety services under a $20.4 million contract, and with the Los Angeles County Fire Department, which provides fire protection services to West Hollywood.
It's unclear which employee Sol was referencing, however, of Cook's four direct reports, Public Safety Supervisor Bonnie Smith has recently retired and Administrative Analyst Rob Winrader is said to be on leave because of stress. The other two subordinates are Tatiana Rodzinek, the Russian community outreach coordinator, and Lily Campbell, the emergency management coordinator.
Cook had a salary of $251,168 a year in 2017, with health and retirement benefits of an additional $70,280.  That information comes from PublicPay.com, to which the city's website provides a link. However, that site has not been updated to provide the latest salary information.