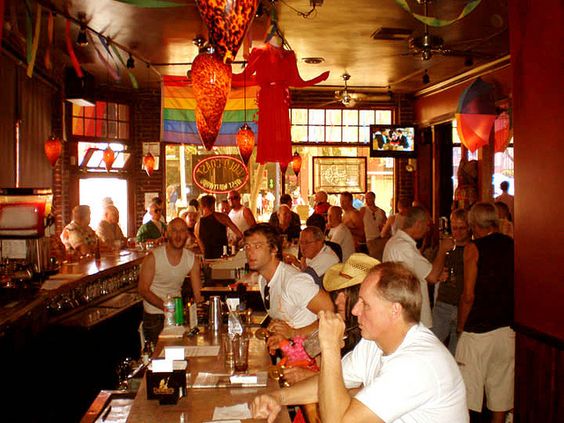 At nearly 70 years old, Jeff keeps the music alive for West Hollywood.
Jeff Spain tells me he's been described as an easy-going guy, as we sit in his home near West Hollywood. "I don't like confrontation. I believe in discussion," he tells me. This doesn't come as a surprise: there's harmony not just in his rich, melodious voice, but his speech patterns and intonations are wholesome, gentle. Perhaps this stems from his childhood, which he likens to TV sitcoms "Ozzie and Harriet" and "Leave It To Beaver" — a simple and sweet suburban life in Marysville, Ohio — a town about 27 miles northwest of Columbus — with kind, caring parents.
Jeff wasborn and bred on harmony, albeit with a rock and roll edge. Though his dad favored the big bands of the 1930s and 40s, his mom preferred music more contemporary, playing Elvis, Chuck Berry, and Jerry Lee Lewis; Jeff followed suit. By the time he got to high school, he taught himself to sing and started a rock and roll band.
A love for rock and roll was one of the gifts his mother gave him before passing away when he was just 13. Back in 1962, there was little treatment available to combat cancer. Likewise, not much attention was paid to mental health, the kind that would have been helpful to Jeff and his brother, John, after the death of their mom. "Back in those days, any family tragedy or something, we always said, 'we'll just deal with it.' Back then, a whole lot of people really didn't believe so much in shrinks or therapy or anything like that."
It took Jeff two to three months for his mother's death to sink in; eventually he got used to her not being around. His brother, two years his senior, was going through his own mourning at the time and didn't prove to be helpful, which wasn't a surprise to Jeff. "My brother and I, we were never what you call really close — we had a distant relationship." Ask Jeff why their relationship may have been tense, and he explains that his brother got into trouble a lot, while Jeff was more of the obedient child. With his brother often being told he should be more like his "baby brother, Jeff," friction naturally surfaced.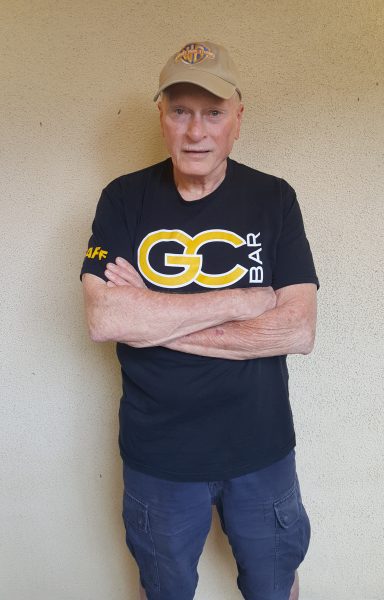 But baby brother Jeff also had a mind of his own, choosing to do what he felt was best. When pressed by his dad — whom he speaks adoringly of — to attend college to avoid the late-60s Vietnam draft, Jeff declined.
"I just didn't want to keep hitting books, and I said I'd rather not." Sure enough, in 1969 he was drafted and trained as a military policeman. Toward the end of his tour of duty, he took the civil service exam they offered for the Postal Service and scored a 98%. Impressed, they told him when he returned to Columbus he would be hired quickly; they were right. One month to the day after he was discharged, Jeff was hired at the Columbus Post Office. But the Ohio weather began to wear thin on Jeff. "Ohio was not really a very nice place to deliver mail, with blizzards and ice storms," he tells me. In 1976, when a job opened in Fullerton in Orange Country, he transferred.
But Jeff still desired to perform and express his gift for music. Leaving his job at the post office, he returned to his rock and roll roots. As frontman, Jeff and his band went on the road in hopes for a record deal. "We really thought we were going to be a big thing," he tells me. Though he met success, performing at venues and on television, the band broke apart and Jeff returned to letter carrying.
Still, the desire to express himself through music never left Jeff. By the late 1970s, he got really into the disco scene and became fascinated by the DJs. "I watched them work and I said, 'I'd really like to do that myself,'" he tells me. By the early 80s, he had bought his first two turntables and mixer, and started training himself to be a DJ. After about a year, he scored his first job as a DJ at the original Eagle Bar on Santa Monica Boulevard and Fairfax Avenue. He worked at several bars and clubs around the Hollywood area. "Finally, in 1987," he says, "I was asked to audition at the Gold Coast, and I've been there ever since."
Across from the now-closed Circus Books on Santa Monica near North Crescent Heights Boulevard, the Gold Coast is a gay bar touted as being as friendly as it is affordable. When asked what he likes about the Gold Coast, Jeff gushes, sounding both protective and proud: "Ahhh, well, I like — it's funny, now what the bar is described as was something derogatory 30 years ago. Now, it's been given the honor of being one of the best "dive bars" in [West] Hollywood. It's a neighborhood bar. And it's a fabulous staff, everybody really works well together, gets along. We get a lot of regular clientele. We have videos all around to watch sports or whatever. And we now have dart machines we put in, plus the classic pool table and little video games you can play also. So, it's a very homey atmosphere. A lot of long-time customers who have been going there for years."
At the Gold Coast, Jeff plays a wide variety of music — oldies, rock, pop, R&B, dance music sets and even some country — but that wasn't always the case. Back in the early 80s, DJs just played dance music all night, as did Jeff for the first 20 years of his career. Then in 2005, at the urging of the then-manager of the Gold Coast, he started playing a wider variety of music. "It became very popular, the customers really liked it — they expressed their admiration. And that's the format that I've been doing ever since."
Unlike most DJs today, Jeff takes requests. He's there for the audience. Connected to his crowd, he intuits what they might like to hear, depending on the night. His excitement about his work is palpable, sounding more like a passion than a job: "I feed off the adrenaline of what I'm doing and get my blood pumping. It's like performing. And if the crowd is responding, liking the music that I'm playing, and somebody comes up and says, 'I like your music, man, it's great stuff,' that energizes me," he says.
Like a performer, Jeff has his fans — some of whom have become friends. "I have this one guy who lives way out at the end of the Valley and he comes in just because he likes my music. People like that, I appreciate. I don't take them for granted — I appreciate that people like what I'm doing, because it makes me feel good. I'm playing for the people. I play for the people; I don't play for myself."
This is a far cry from most DJs, no doubt. However, he understands why most DJs may come across as arrogant, doing what they want and refusing requests. "I understand why the younger DJs feel that way. Because when I started, I basically felt the same way — 'listen to me, I'm going to take you on a musical journey.'" Jeff's motto is "if I got it, I'll play it." His most requested song? "Hit Me Baby One More Time," by Brittany Spears," he tells me, conveying exhaustion with the tune. Still, he plays it when requested.
When not in the DJ booth, Jeff leads a full life. He goes to the gym almost every day and spends a fair amount of time in Palm Springs with his friends. A two-time cancer survivor, Jeff is doing better than ever. "I feel great," he tells me. "I very seldom even get a cold."
When he thinks about the future, he's excited to see what's ahead. He wants to see more of California and might want to revisit Hawaii. He may even revive his old dreams and start singing again. "I would love to get into doing session work, singing," he tells me. "Being in the studio. Doing backup vocals behind singers and all that." He has a superior ear, knows how to arrange harmonies, and can do harmony parts, too. "I can do anything — give me a part and I'll sing it." For such a modest man to have such conviction, there's no doubt his confidence is justified.
Unless Jeff is crossfading into other endeavors, you can listen to his tracks at the Gold Coast a few times a week. His schedule varies, but he's regularly there Saturday nights, keeping the music alive for West Hollywood.