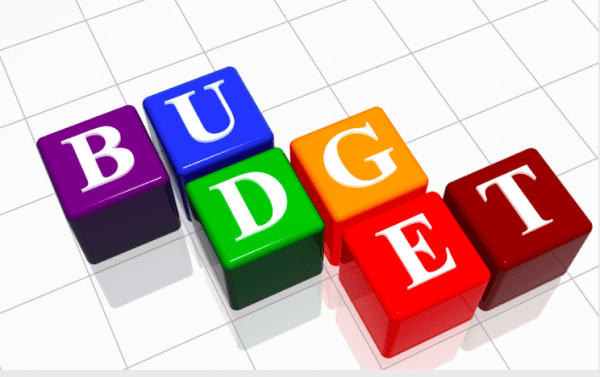 With a unanimous vote Monday night, West Hollywood's City Council approved a $141 million budget for fiscal year 2019-20. The budget includes anticipated operating expenses of $139 million.
The city expects to see a 5.2% increase in revenue with significant revenue coming from recreational cannabis tax, as well as from the hotel room tax (transit occupancy tax, aka TOT), the city's single largest source of income. Other areas where growth is expected are property taxes and sales/user taxes.
The $141 million budget is up from previous years. The 2018-19 budget was $138 million while the 2017-18 budget was $125 million.
This budget contains major outlays for public safety. That includes an $18.9 million contract for services with the Los Angeles County Sheriff's Department, up 4.4% from last year. It also includes $2.5 million contract with a private firm providing "Security Ambassadors" who patrol the city on bicycles.
Expenses for public safety at large gatherings like LA Pride and Halloween are expected to continue to rise. The city just spent $2 million on safety (up from $1 million last year) for the LA Pride Festival, both the portion held within West Hollywood Park as well as the portion on Santa Monica Boulevard, plus the Sunday Pride Parade. Council members expressed hope that corporate sponsors would absorb some of the security costs at next year's pride.
Council members expressed a willingness to increase the city's social services budget for agencies that provide services like drug and alcohol treatment, mental health services, senior assistance programs, etc. Although a specific dollar amount was never discussed, Mayor John D'Amico suggested they might increase the social services budget by up to $1 million for non-homeless-related services if the right contract agencies were found.
Councilmembers also expressed particular concern for housing issues – helping both the homeless and those who are in danger of losing their homes. The city already spends considerable money on helping homeless people and the Council seemed especially committed to spending even more to help end the homeless problem.
However, Monday night, there was special emphasis on helping people stay in their homes so they don't fall into homelessness.
The discussion also included a separate-but-related item aimed at addressing poverty in the city. Initiated by Councilmember John Heilman, the item would help people who are financially insecure pay for their rent or food
"[My item is] really looking at ways that we can provide greater assistance for people who are in poverty, who are at risk of homelessness, who feel they are insecure about their housing or insecure about their food," Heilman explained. "We have a lot of those people in West Hollywood, and I think a lot of times our funding is toward different categories like LGBT, HIV or services for immigrants, but we don't really have a category that focuses really, purely on low-income."
As City Manager Paul Arevalo noted, it costs significantly less for the city to help a person stay in his or her apartment than it does to provide services once that person is homeless.
"The cost of keeping people living in their units and fed in their units is far less than once they're out," Arevalo noted.
Heilman did not put a specific dollar amount on his poverty proposal, preferring instead to let city staff research the matter and come back with recommendations.
Meanwhile, Councilmember Lauren Meister agreed that helping people at risk of becoming homeless stay in their apartments was a high priority. She suggested taking funds from the city's Affordable Housing Trust Fund, which currently has $23 million in its coffers.
"I want to know if there is a way we can use the Housing Trust Fund to help keep lower income people in their housing. Why wouldn't we when that money is there?" Meister asked.
The Housing Trust Fund was created in 1986 for constructing small apartment buildings for low income, disabled and seniors. City staffers will research Meister's questions and return with information at a future Council meeting.