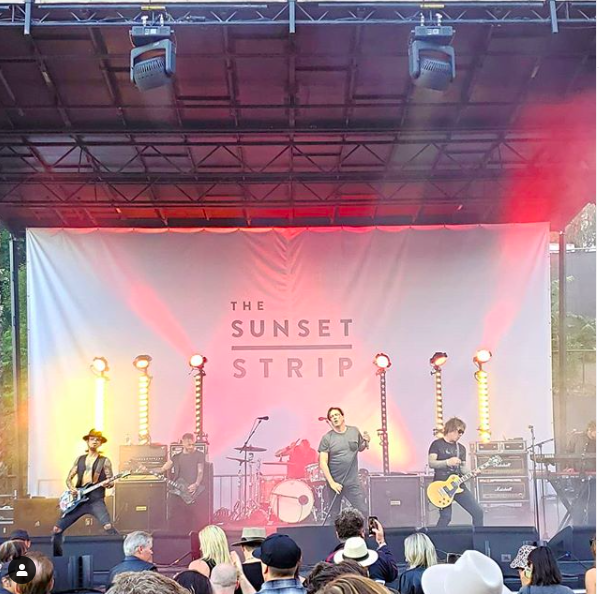 The West Hollywood Travel + Tourism Board is promoting its second annual "Summer on Sunset Music and Event Series," which officially launched today.
The Summer on Sunset project consists of events hosted by individual hotels, bars, nightclubs and restaurants on the 1.5-mile section of Sunset Boulevard known as the Sunset Strip. It follows the collapse in 2014 of the Sunset Strip Music Festival, which suffered losses of more than $1 million. The Summer on Sunset project is a partnership between the Sunset Strip Business Improvement District, West Hollywood Travel + Tourism Board and the City of West Hollywood, as well as local businesses on the Strip.
Through Sept. 3, visitors to the 1.5 mile stretch of Sunset Boulevard known as the Strip will find special discounts at hotels there and also will discover special events at bars and restaurants..
"The Sunset Strip has always been a hub of creativity – free-flowing with music, dining, dancing and shopping – creating a kind of endless summer vibe for those who join the celebration," said Tom Kiely, president and CEO of West Hollywood Travel + Tourism Board. "It's both trendsetting and transcendent of all fads, making it the ideal spot for anyone and everyone to come as they are and be a part of this world-famous culture."
The 2019 "Summer on Sunset Music and Event Series" includes:
— Live @ Sunset Marquis Acoustic Concert Series. The Sunset Marquis will showcase various acoustic acts.
— Blind Dragon lounge's "Sing or Die" karaoke. Blind Dragon offers a menu of cocktails and a songbook of more than 25,000 hits for those who want to perform.
— Mondrian LA Skybar. This poolside bar features DJs playing until 2 a.m. almost nightly and poolside parties beginning at 1 p.m. on Fridays. Guests are asked to check the details and dress codes online.
— The Den on Sunset. This bar features "Wine Wednesdays" serving up $15 pinot grigio, cabernet or rosé, with a weekly Rockstar Karaoke beginning at 10 p.m. On Sept. 1 at 1 p.m. it will host its Backyard Bash, featuring Guns 'N Roses' Steven Adler, Hurricane, Pretty Boy Floyd, Motley Inc., Electric Hound, Angeles and Metal Knights.
—Whisky a Go Go's "Ultimate Jam Night." This is an event staged every Tuesday at 8 p.m. with an array of musicians. There is no cover for age 21 and up, and the cover charge is $10 for those under 21.
The Summer on Sunset event also is promoting local restaurants located there, which include Eveleigh, Night + Market; Tesse, Sunset Tower Bar & Restaurant, Pearl's Rooftop, Rock & Reilly's, BOA, and Roku.
A full list of events can be found online.