While West Hollywood's Laurel School has been designated as a "magnet school" by the L.A. Board of Education, parents of children currently attending the school have been assured that they can continue to do so.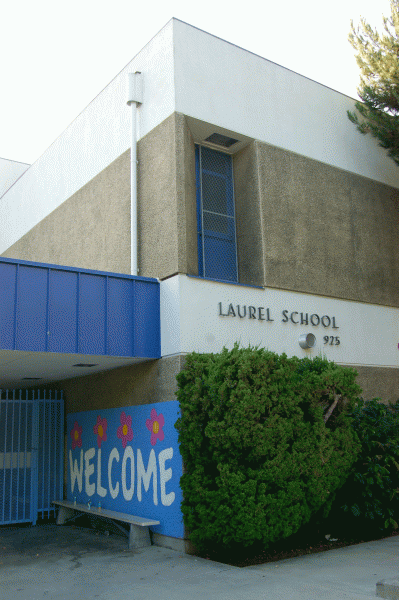 The Board of Education on June 18 gave final approval to designating the school, which serves children from kindergarten through eighth grade, as the Laurel Cinematic Arts and Creative Technologies Magnet beginning with the 2020/2021 school year. Laurel is considered a "span" school because it includes kindergarten, elementary and middle school students. Magnet schools, which focus on particular subjects, are open to students outside the school's traditional district. Approximately one-third of all magnet schools use academic performance as selection criteria to decide who will be invited to enroll for that year.
However, Principal Brian Wisniewski has assured parents of the children enrolled in the 2019/2020 school year that they will be able to stay enrolled at Laurel in the 2020/2021 school year. Wisniewski also told parents that the school has received funding that will allow it to continue the Beyond the Bell Branch Youth Development Program, which offers a variety of after-school services. It also will continue its free lunch program.
Parents of Laurel School students in May protested a proposal to convert Laurel into a middle school that would serve only sixth through eighth grades. Hundreds of people signed petitions objecting to the idea of converting Laurel into a middle school and opponents of the move created a Facebook page that outlined some of their concerns.
Laurel (also known as Laurel Elementary and Laurel Span School), serves a little more than 300 students and is located on North Hayworth Avenue near Willoughby. According to the Public School Review, 73% of its students are from racial or ethnic minorities, an indication that the majority of them come from families outside West Hollywood, which is predominately white. West Hollywood Elementary is the other public school in West Hollywood. It serves nearly 400 children in kindergarten through fifth grade is at its campus on Hammond Street at Harratt. Public School Review reports that only a third of its students are minorities.
Parents of Laurel students say that one of the benefits of its status as a span school is that students remain on the same campus from when they first enroll through eighth grade.
"Thank God and the community for standing together and not allowing for this to happen," said Anayanett Dominguez, the mother of two Laurel Span School graduates and of three children who are currently attending the school. "I'm happy to see everything is falling in place. I hope now, we can have our children continue with their education at Laurel Elementary for many years to come despite the school's name change and it's conversion. It's a great environment for our little people. It's not just a school but rather a place we all call home!"
What is not clear is whether Laurel will increase its enrollment to both accommodate the current students and those who are accepted in the magnet school program, or whether the agreement to allow current students to continue to attend in the 2020/2021 school year will continue in later years.