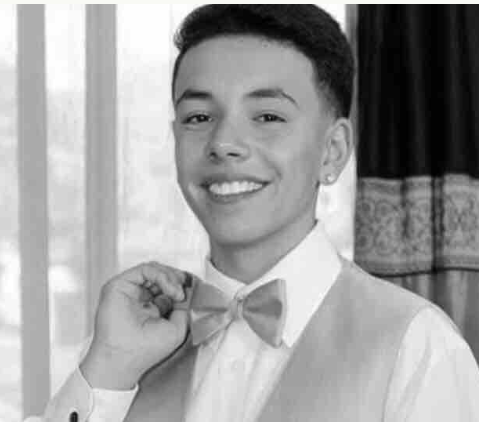 The Los Angeles County Coroner's Office has confirmed that one of two men found dead in an apartment on Hacienda Place on May 5 died from the effects of cocaine, MDMA (also known as "ecstasy" and fentanyl. Devon Jacob Lopez Bergman was 21 years old.
The Coroner's Office has not yet determined the cause of death of Vaughn York, 53, who was found dead in the same apartment. York was a chef who had worked at NBC Universal. WEHOville has been unable to learn much about Bergman.  Members of his family have created a GoFundMe page to raise money for his funeral.
Bergman's death is one of a number of incidents in which people have died while using drugs laced with fentanyl. Those incidents have prompted the City of West Hollywood and local non-profits focused on the gay community to provide ways for drug users to make sure their drugs aren't laced with fentanyl. However, it is unclear how effective those measures will be given that many drug users appear to be unaware of fentanyl.  
The Centers for Disease Control describes fentanyl as "a synthetic opioid pain reliever, approved for treating severe pain, typically advanced cancer pain. It is 50 to 100 times more potent than morphine. It is prescribed in the form of transdermal patches or lozenges and can be diverted for misuse and abuse in the United States.
"However, most recent cases of fentanyl-related harm, overdose, and death in the U.S. are linked to illegally made fentanyl. It is sold through illegal drug markets for its heroin-like effect. It is often mixed with heroin and/or cocaine as a combination product—with or without the user's knowledge—to increase its euphoric effects."
In May, the West Hollywood City Council voted to allocate $20,000 to APLA Health and the LA LGBT Center to provide fentanyl testing strips to drug users. The $15,000 allocated to APLA's Health and Wellness program was to develop and distribute a public education campaign, targeting the West Hollywood community and members of the LGBT community that visited West Hollywood during Pride, providing information on the risks of the use of fentanyl and other party drugs such as Methamphetamine.
The testing strips can be used to test a drug to make sure it isn't laced with fentanyl. In order to use the test strips, testers dissolve a small amount of substance in water, and then dip the test strips into the liquid for 15 seconds. The test strip is then set on a flat surface until results appear, usually within five minutes. One line indicates fentanyl is present in the sample; two lines indicate a negative result.
Fentanyl testing strips are available at all of the Center's locations, which include its Center WeHo at 8745 Santa Monica Blvd. in West Hollywood.  Fentanyl testing strips also are available at APLA's Gleicher/Chen Health Center and APLA Health – Olympic, two locations that serve people who live and work in West Hollywood.