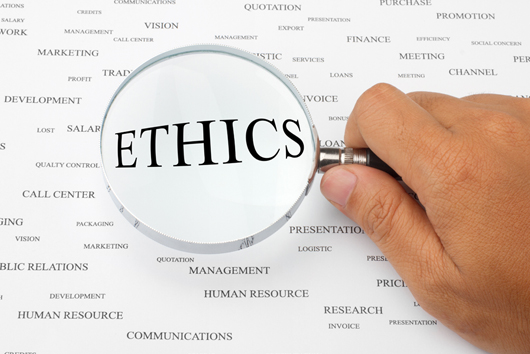 The West Hollywood City Council's Ethics Task Force will not recommend that the Council bar its members and city appointed officials from serving on the boards of non-profit organizations, a position from which they currently can solicit donations to those organizations from contractors seeking to do business with the city and from real estate developers who may need the Council's approval for their projects.
That decision was one of eight that the three-member task force voted on Monday night. The task force was originally created in 2015 in response to complaints by residents of undue influence in city election campaigns by real estate developers, city vendors and billboard companies and complaints that those managing the election campaigns of some Council candidates also lobbied the Council on behalf of commercial clients. Recommendations from the latest iteration of the task force will be presented to the City Council at an upcoming meeting.
One issue that has raised ethical questions has been the large donations to Gay Men's Chorus of Los Angeles, a non-profit that Councilmember John Duran chaired until recently, from vendors such as Athens Services, the La Puente-based trash pick-up company, the Arts Club, which was seeking City Council support for its project on Sunset Boulevard, other vendors and companies applying for cannabis licenses in West Hollywood. In 2015, Athens, whose contract with the city was extended by the City Council for 15 years without putting it out to bid, spent more than $10,000 to sponsor a single event by the Gay Men's Chorus of Los Angeles. 
Under state law, an elected or appointed official may sit on the board of a particular charity but he or she must report annual donations of $5,000 or more to the charity that he or she has "behested" or solicited. Over the years, Abbe Land, the former Council member who headed the Saban Free Clinic and the Trevor Project, filed such statements and few other Council members did.
Duran did not file a behest statement about the 2015 Athens sponsorship. In an interview with WEHOville he said that such filings were not required because an employee at the GMCLA office requested the donation, not him.
In 2016, over the objections of Duran and City Councilmember John Heilman, the City Council agreed to require behest reports for contributions of $1,000 or more. In their opposition to reducing the behest filing limit, both Duran and Heilman argued that the state behest requirement had been imposed because of a scandal in the state legislature. "I think this is unnecessary. I don't think this has been an issue," said Heilman, who is involved with several non-profits. "I think we should adhere to the state limit."
"I really think this is contrary to good public policy," said Duran, who noted that he is involved in various LGBT non-profits.
At its meeting last night, the task force did agree to recommend that the city require that local elected and appointed officials note their connection to a charity as a "non-profit business position" in filing their annual statement of financial interests.
The task force also declined to make a recommendation regarding several other campaign finance and ethics issues until it can receive evidence from the city of actual corruption or perceived corruption around them. One of those issues is whether to require that city contractors adhere to a code of ethical conduct. The task force said it was willing, if the Council requests, possible restrictions on contractors ffrom making campaign donations . The task force did recommend that the city include the Institute of Management Consultants USA's code of ethics in its contracts.  That code of ethics is largely focused on requiring that consultants be honest in revealing their competence to undertake a particular project and in executing that project.
The task force also asked for evidence of corruption or perceived corruption before it is willing to make a recommendation to restrict campaign consultants from serving as lobbyists. That once was a major issue, with Steve Afriat, the lobbyist representing companies such as Ace Outdoor Advertising, Marriott and the Pacific Design Center, also having managed the election campaigns of incumbents John Duran and John Heilman and former Council members Land and Jeffrey Prang. Afriat Consulting no longer is managing campaigns of local elected officials.
The task force did suggest that the city bar lobbyists from doing anything that would suggest an elected or appointed official has an obligation to the lobbyist or its other clients. It would ban lobbyists from communicating with city officials under a fake name or the name of a person who hasn't consented that his or her name be used. And it would bar a lobbyist from trying to influence a Council member to introduce a proposal that the lobbyist could then be hired by outsiders to support or oppose.
Other recommendations from the task force include:
— That the city contract with the state's Fair Political Practices Commission to enforce state and local campaign finance and ethics laws. The City of Beverly Hills currently has such a contract. Currently, complaints about campaign and ethics violations would be made to the City Clerk and City Attorney. "I think it's an important thing to have an outside actor when you're having a heated election," said Joe Guardarrama, a lawyer who is a member of the three-person task force.
— That those who spend more than $5,000 a quarter in lobbying City Council members and officials file reports documenting those expenditures. That proposal was rejected by the City Council in 2015. In an effort to avoid restricting local activists, the task force proposed that such activists not be required to reporting expenditures unless they total $1,000 or more a month. That means that someone leading a campaign to install a crosswalk at a particular intersection wouldn't have to register as a lobbyist after receiving small donations from neighbors to create flyers and distribute them door to door.
—  That images of campaign materials – yard signs, mailers, etc. – be posted on the city's campaign finance website and thus made available for the general public to view. 
— That the current $500 limit on individual contributions to a particular candidate or in support of a particular initiative be raised to at least $1,000, with annual increase thereafter limited to the increase in the Consumer Price Index. Speaking in support of raising the limit, Guardarrama noted that when the city had a $1,000 limit in the past, there were fewer independent expenditure committees formed to support particular candidates. There is no limit on contributions to such committees, which theoretically don't communicate with the candidates they support. Raising the limit might make it less likely for donors to want to form or donate to such groups, Guardarrama said.
— Requiring that lobbyists who are paid $1,000 or more a month by any and all of their clients must file a report with the city. The city currently requires lobbyists to register with the city, pay a fee and note the subject of their lobbying efforts. However, it does not require them to reveal how much they are being paid by those who have hired them and how much the lobbyists pay in their efforts to influence city officials and Council members. The task force also recommends that the city's list of registered lobbyists be posted on its website so that the public can see it.
The task force did not take a position on whether the City of West Hollywood should adopt a plan for public campaign financing. Such financing by cities was approved by the state legislature in 2017. However, the Howard Jarvis Taxpayers' Association challenged the law and was successful in the trial court. This case is currently pending in the court of appeal.
The city's current code of conduct for elected and appointed officials can be found online as can campaign finance reports from previous elections.