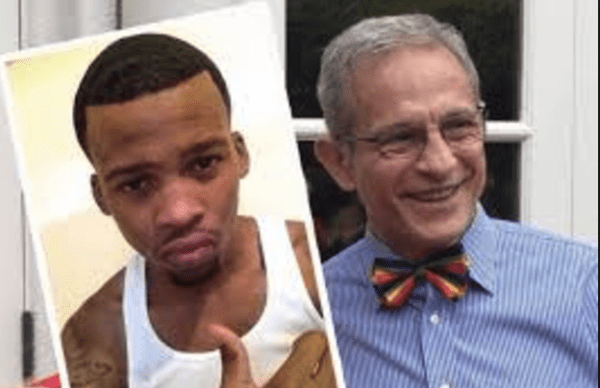 Ed Buck is accused of human trafficking and engaging in "revenge porn" by making and sharing a video of his alleged "meth-fueled sexual encounters" with Gemmel Moore in an amendment to a civil lawsuit brought against Buck, L.A. County District Attorney Jackie Lacey and Deputy District Attorney Craig Hum.
The amendment to the lawsuit was filed today in U.S. District Court by Nana Gyamfi and Hussain Turk on behalf of Latisha Nixon, the mother of Moore, a young black sex-worker who was found dead of a methamphetamine overdose in Buck's Laurel Avenue apartment on July 27, 2017. The case initially was filed in L.A. Superior Court but moved to federal court in May.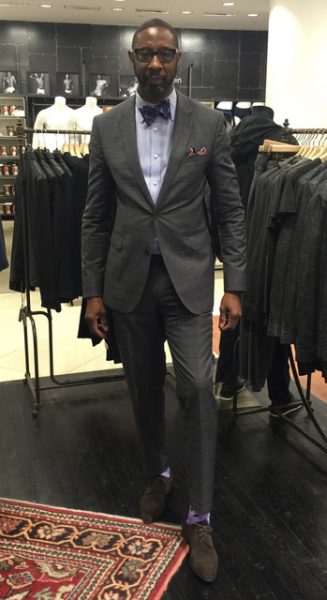 Buck, 64, is a white gay man who is well-known in West Hollywood and Los Angeles for his contributions to the election campaigns of federal, state and local Democratic party candidates and for his successful push for the West Hollywood City Council to ban the sale of fur.
The amended claim accuses Deputy D.A. Hum of not sharing with Lacey important information from the Sheriff's Department's investigation of Moore's death and the death on Jan. 7 of Timothy Dean, a 55-year-old black man found dead in Buck's apartment of a methamphetamine overdose. And it claims that Lacey's initial decision, announced on July 26, 2018, not to prosecute Buck in Moore's death is part of a "widespread and persistent sub rosa practice of deliberate indifference towards the Fourteenth Amendment's Equal Protection rights of Black people by refusing to impartially prosecute white people for their felonious criminal acts against Black victims and survivors." Lacey is an African-American woman.
The claim filed today alleges that Buck, who has maintained profiles on gay sex hookup sites such as Grindr and Adam4Adam, was continuing to solicit sex from young black men as late as April 2019. Detectives have gone as far as New York City to interview young men who Buck is alleged to have paid to fly to Los Angeles to meet him. Buck is said to have purchased an airline ticket for Gemmel Moore to fly from Houston on July 27, 2017, the day he died.
 "Mr. Buck offered to provide (the young men) with temporary housing and compensation in exchange for engaging in or performing sexual acts," says today's filing. "Mr. Buck proceeded to pressure (the young men) into ingesting crystal methamphetamine and viewing homemade pornographic video recorded depicting Mr. Moore masturbating while apparently intoxicated on crystal methamphetamine."
The claim alleges that detectives in the Sheriff's Homicide Bureau obtained accounts of that behavior from those they interviewed. However, "on or around June of 2019, Jackie Lacey claimed that, because Craig Hum never shared with her the findings, contents, or substance of the investigative interviews of Does 21- 30 (a reference to the unnamed witnesses) that were conducted by the County of Los Angeles's Sheriff's Department, Edward Buck has yet to be detained, arrested, or charged with any crime whatsoever due to an alleged lack of probative evidence."
The failure to share that information is "part of a wider pattern of administrative and investigative misconduct whereby information concerning or regarding crimes against or affecting Black victims is ignored, neglected, or otherwise treated in a way that falls beneath the standard of care by which similar information concerning or regarding similar crimes against or affecting white victims is treated," the claim alleges.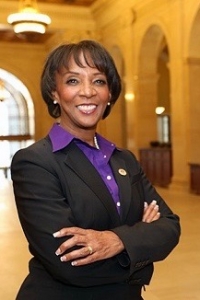 "We see the failure to file charges so far as a basis for outrage and liability," said Nana Gyamfi in a text to WEHOville. "It should not be taking this long to make the decision to prosecute Buck."
The Sheriff's Department initially decided not to investigate Moore's death because of the L.A. County Coroner's Office's ruling that it was an accident, albeit one attributed to use of methamphetamine, a highly addictive and dangerous drug. That decision brought complaints from local politicians such as Los Angeles City Councilmember Mike Bonin and West Hollywood Councilmember Lindsey Horvath that prompted the Sheriff's Department to open an investigation.  
Lacey's decision that the evidence obtained in the investigation wasn't sufficient to convict Buck sparked protests outside Buck's apartment building at 1234 Laurel Ave. and demonstrations against her, one of which was the delivery by Color of Change, the nation's largest online racial justice organization, of 30,000 petitions calling for Lacey to prosecute Buck.
Asked to respond to the new claim, Seymour Amster, Buck's attorney, said "we will vigorously fight this in court."
A representative of the District Attorney's office said: "Our office declines to comment on pending litigation."