A federal grand jury indictment unsealed Wednesday charges a doctor, who operates a West Hollywood medical clinic that specializes in treating HIV patients, with orchestrating a long-running scheme to defraud health insurance companies.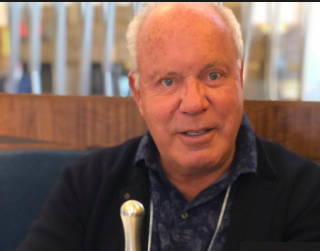 James T. Lee, 71, of West Hollywood, pleaded not guilty Wednesday afternoon to six counts of health care fraud, two counts of witness tampering and one count each of conspiracy to commit health care fraud and making false statements relating to health care matters, according to the U.S. Attorney's Office.
He was released on $500,000 bail with electronic monitoring, and a trial date was tentatively set for Sept. 3.
Lee was arrested in Vienna, Austria, after the federal grand jury returned the indictment on June 6, according to the U.S. Attorney's Office. He was taken into custody Tuesday afternoon after waiving extradition.
The indictment alleges that Lee wrote prescriptions for Serostim — an injectable human growth hormone that is approved by the U.S. Food and Drug Administration for HIV-positive patients — to HIV patients who used their Medicare Part D benefits to pay for the drug, and that he then illegally bought the medication back from patients to re-sell at a significant profit to other patients who were not HIV-positive and used the drug to build muscle and for other cosmetic purposes.
Many of the patients did not receive the full amount of Serostim that Lee billed to the insurance companies or they received the medication that Lee had purchased from other patients, according to the indictment.
Lee and his alleged co-conspirators submitted at least $14.2 million in claims to insurance companies for the injections, which resulted in payments of about $5.9 million, according to federal prosecutors. Medicare paid at least $1.4 million in connection with Serostim prescriptions that were issued by Lee and filled by patients who sold at least some of the drugs to the doctor, the U.S. Attorney's Office alleges.
During two surreptitiously recorded meetings, Lee allegedly encouraged a patient to provide false information to federal agents who were investigating the case, according to prosecutors.
Lee, who received his medical degree from the Philadelphia College of Osteopathic Medicine, maintained an office at 8733 Beverly Blvd.