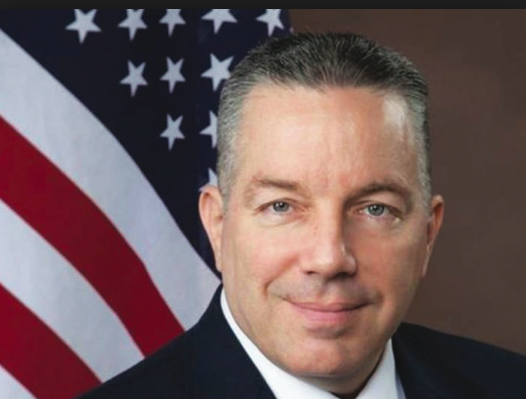 A law enforcement agency that doesn't obey the law? That would be the Los Angeles County Sheriff's Department.
The state legislature last year passed a law – Senate Bill 1421 – the requires law enforcement agencies to release records of police use of force and misconduct. That law, which took effect in January, was expected to dramatically increase transparency in a state that has had the most restrictive laws in the nation when it comes to disclosing records of public safety officer misconduct, which includes use of force or sexual misconduct.
Various deputies unions across the state fought the law, going to court to argue that it should not be applied retroactively, thus keeping from the public records of misconduct before Jan. 1. However, ,with the exception of a case still under review in Tarzana, the law has been affirmed by judges.
So now the law is in effect and is being enforced. Maybe. Sort of.
WEHOville on Jan. 27 submitted a request via UPS to the office of Sheriff Alex Villanueva for any information regarding the Sheriff's Department's investigation and possible discipline of deputies involved in the shooting death by a deputy of one young man and the wounding of another at 939 Palm Ave., an incident for which Los Angeles County paid $7.5 million to settle a civil lawsuit. The request also asked for information regarding the deputy involved in the 2015 death of a young pedestrian, Jonathan Pena, on the sidewalk along Santa Monica Boulevard when he was hit by a squad car that spun out of control. That request, according to UPS, was received and signed for on Jan. 29.
And why would WEHOville want that information? Regarding the 939 Palm incident, it's because a witness to that horrific shooting on April 6, 2014, contested key testimony from the deputies involved in the shooting, who still work for the Sheriff's Department.  "They lied," said Catherine Novis, a resident of the apartment building, referring to the deputies' denial to investigators that she had shown them a photo of the man they were after, just minutes before they shot and killed the wrong one. "It's just gross."
The Sheriff's Department has said deputies involved in the 939 Palm shooting underwent training and that it took "corrective action," but exactly what that involved nobody knows. Regarding the death of Jonathan Pena (and the serious injury to USC cardiologist Michael Fong, who was walking on the sidewalk near him) there are conflicting stories about what happened. The California Highway Patrol was asked to investigate, but to date what it has learned nobody (outside the Sheriff's Department) really knows. 
Under the state's Freedom of Information Act, the Sheriff's Department has 10 days to respond to a request for information about a deputy's misconduct, at which point it can request an additional 14 days if the process is complex. UPS provided a signed statement showing that Sheriff Villanueva's office received WEHOville's request at 12:25 p.m. on Jan. 29. But the Sheriff's Department didn't acknowledge receipt of the request until Feb. 15 — 17 days later. Then it sent another letter acknowledging the receipt dated March 7 that noted the department's right to ask for a 14-day delay in the request for information about the 939 Palm shooting, but didn't ask for that delay. And also on March 7 WEHOville received a letter denying access to information about the Pena incident, citing a complex number of laws that essentially meant that that case currently is the subject of a civil lawsuit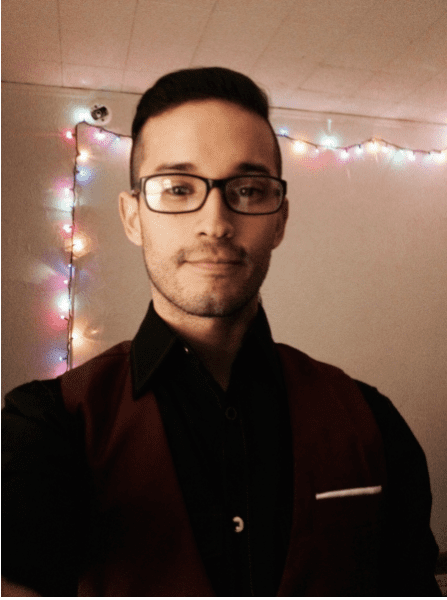 Jump ahead to April 19, when the Sheriff's Department sent the exact same letter that it sent on March 7, saying it had the right to a 14-day delay (but not requesting such a delay, and not noting that it already had sent the same letter.) Calling the department's Risk Management Bureau for an answer is an absolute waste of time.  One is referred to a deputy and ends up getting a voice mail message from the deputy's phone that warns that the message you leave "won't be monitored," which I take to mean "we aren't going to listen to it."
So, 78 days after a request for information that it was required to provide under the state Freedom of Information Act, the Sheriff's Department still hadn't provided it. And today, 158 days after receiving the letter from WEHOville, it still hasn't provided the information we requested.
Is that a sign of corruption or incompetence? Or maybe a bit of both. The Los Angeles Times has reported extensively on the reluctance of local law enforcement agencies to release records that expose misconduct by their employees. As the Los Angeles Times has reported, Sheriff Alex Villanueva, whose election campaign promise was "transparency," "has refused to search for records, instead demanding that reporters identify specific cases they are seeking."
The Sheriff's Department did release records to the Los Angeles Times about one deputy  — a man accused of domestic abuse who worked on Villaneuva's election campaign, was sacked by former Sheriff Jim McDonnell, and then returned to his job by Villanueva after he won. It has released a handful of separate files to KPCC, but nothing to the Orange County Register. Villanueva has tried to make at least one of those record releases difficult for the requestor. The Times reported that the Sheriff's Department "charged KPCC $1,655 to redact audio from shooting investigations."
These issues are not the sort of things city officials – elected or appointed – like to dig into. When running for office, some politicians hope for the support of the Sheriff's deputies union, which has fought release of the records.  Our Public Safety Department has a reputation for trying to quiet difficult inquiries from the few Public Safety Commissioners who bother to make them. When local residents demanded an answer to what happened at 939 Palm at a June 2, 2014, City Council meeting, Council members John D'Amico, John Duran and Jeffrey Prang stood by the Sheriff's Department, despite the lack of any information. "We stand firmly with you and the Sheriff's department," Duran told then-Capt. Gary Honings.
City Hall did issue a statement several days after the 939 Palm shootings saying "the West Hollywood City Council and City Manager are seeking answers and are working diligently to support efforts to examine the many details of this incident. The City of West Hollywood is actively working with the Los Angeles County Sheriff's Department as part of a multi-agency review of this event. The following agencies will participate in the investigation: the Los Angeles County Office of the Inspector General; the County of Los Angeles Office of Independent Review; the Los Angeles County Sheriff's Department's Internal Affairs Division; the Los Angeles County Sheriff's Department's Homicide Bureau, and the Los Angeles County District Attorney's Office."
However the answers that the city said it was seeking, if they were received, were never made public.
Councilmember Lindsey Horvath has pressed for answers but so far to no avail. "More transparency will improve relations between law enforcement officers and the people they serve," Horvath said at a City Council meeting in 2017. "People understandably are questioning law enforcement for a lot of different reasons. We need to ensure that there is trust in the justice system."
Villanueva can take a major step toward ensuring that trust if he obeys the law he is supposed to enforce and provides the information requested to the people his department is supposed to protect and serve.  WEHOville is waiting.