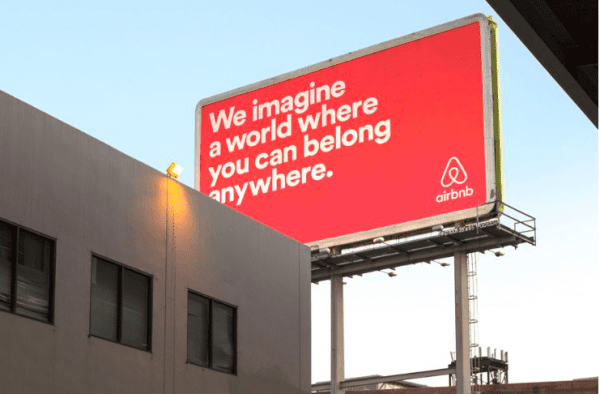 New regulations have cut down the number of illegal West Hollywood listings on sites such as Airbnb, but only 11 residents so far have obtained permits to legally host short-term rentals.
Despite the decrease in illegal listings, the number of citations issued in West Hollywood for illegal short-term rentals has also remained steady.
Permits for hosting short-term rentals have been available for almost eight months. City officials originally estimated that there would be about 200 issued in the first year. At $100 per permit, they projected $20,000 revenue from the first wave of participants, plus $10,000 each following year from a $50 renewal fee.
The original estimated revenues, which also included $70,000 in transient occupancy tax per year, were based on the assumption that the city would allow renters and property owners to legally host short-term rentals, but the City Council last year decided to grant permits only to property owners.
Legalizing short-term rentals was also meant to help the city collect its own data on short-term rental activity, in addition to the information it receives from a contractor that monitors short-term rentals. But City Councilmember John Duran said the number of registrants thus far is "almost insignificant."
"That just doesn't give us enough data for analysis," he said.
The City Council voted 3-2 in February 2018 to establish the short-term rental permits, which the city began issuing in December. A ban on short-term rentals had previously been in place.
Duran, who wanted renters to be included, was one of the two no votes.
Jason Record was one of several West Hollywood tenants who urged the council to include renters. When his partner, John Paradise, was diagnosed with a brain tumor in 2013, the Airbnb income from renting one of the two studio apartments they leased helped offset the medical costs. Paradise died in 2016. Record continued living in one of the studio apartments and renting the other on Airbnb, as he tried to re-establish the talent agency he and Paradise started years ago.
To avoid having housing units turned into de facto hotel rooms, West Hollywood and other cities have required hosts to make only their primary residences available for short-term rentals. But unlike West Hollywood, renters as well as home owners in cities including Los Angeles, Santa Monica and San Francisco are allowed to receive short-term rental permits. Cities that allow renters to receive permits for short-term rentals, defined as stays of less than one month, also require that they get permission from their landlords.
"They aren't graduating with the times," said Record, who left West Hollywood in December 2018 after 27 years and moved to Portland, adding that he would have struggled to afford West Hollywood without the Airbnb income.
Many other West Hollywood residents supported the prohibition for rental units. They mentioned the safety, security, parking and other concerns caused by a revolving door of visitors in their buildings when neighbors host Airbnb guests.
In San Francisco, which is about 25-times the size of West Hollywood in square miles and population, a short-term rental ordinance that issues permits to eligible residents has been in place since 2015. The list of permit holders is up to about 2,400, according to the city's Office of Short-Term Rentals. Less than 16% are renters. To prevent profiteering off the affordable housing stock, tenants in rent-controlled units are not allowed to generate more per month in short-term rental income than they pay in rent. San Francisco does not allow short-term rentals in dedicated affordable housing.
Santa Monica also established short-term rental permits in 2015, and almost 400 have been issued, city records show.
In 2016, the first full year West Hollywood's short-term rental ban was in effect, the city's code compliance officers opened a total of 163 cases, which are initiated in response to complaints or other evidence of potential violations. Thirty-one citations were issued that year.
In 2017, the number of new cases dropped to 98, and there were 24 citations issued, followed by 93 cases and 25 citations in 2018.
This year, with short-term rental permits available for property owners, there were 43 cases opened through the end of June and 18 citations, a similar pace to years past.
The majority of cases and citations are located west of Fairfax Avenue, closer to the Sunset Strip, Boystown and other areas frequented by visitors, based on data provided by the city.
Before they voted last year to establish the short-term rental permits for only property owners, Council members John Heilman, Lindsey Horvath and Lauren Meister said they had concerns about the effects on the city's housing stock if rental units were included. On the low number of permit holders so far, Meister said the permits are still new, and eligible residents are still learning that they can apply.
Duran, who also voted against the short-term rental ban that the council approved in 2015, said "the shared economy is the future," and renters should be able to participate.
"As policymakers, we should be ahead of the curve rather than lagging behind," he said.
Mayor John D'Amico joined Duran last year in the minority vote against issuing short-term rental permits only to property owners, with concerns that it would do little to curtail illegal short-term rentals. D'Amico said he's "not even going to guess" whether West Hollywood might eventually allow renters to legally use short-term rental platforms.
"The politics of home-sharing are muddied by the complexities in the housing market generally," he said.