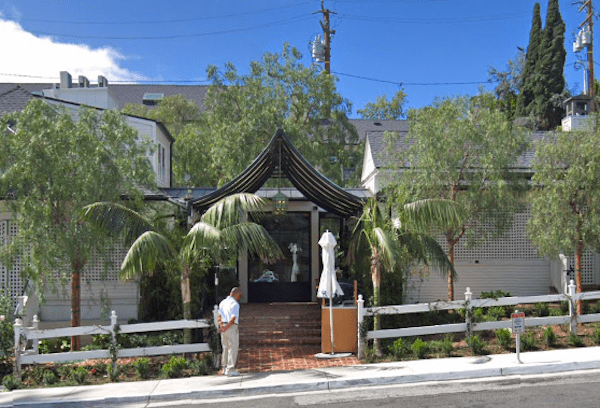 A crowd gathered outside the San Vicente Bungalows on San Vicente Boulevard yesterday to welcome the arrival of the First Lady – the one married to the president that most West Hollywood voters love.
Michelle Obama was arriving for lunch at the private club, surrounded by an entourage that included her Secret Service security detail and deputies from the West Hollywood Sheriff's Station.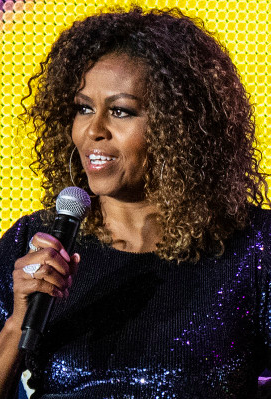 "It was in the middle of the day for lunch," a person on the scene told WEHOville. "A lot of the neighbors came out. They were clapping. It was just like the Queen Mother. It was a cool little moment."
The enthusiasm apparently had the Secret Service a bit worried, with officers watching carefully as windows opened at nearby apartments with people waiting to see Obama emerge from her lunch.
The San Vicente Bungalows, located at 845 N. San Vicente Blvd. north of Santa Monica Boulevard, is a project of Jeff Klein, best known as the owner of the Sunset Tower hotel, an historic property whose restaurant is popular among the powerful and famous. Klein created the Bungalows as part of his restoration of the San Vicente Inn, once a seedy clothing-optional motel known as the "sin bin" for housing meth users. His intent was to provide a very, very private venue for celebrities in a city whose sidewalks sometimes are jammed by paparazzi. The San Vicente Bungalows is said to be the most exclusive club in West Hollywood and perhaps all of California with a secret committee that reaches out to prospective members and offers them the chance to apply. It is unclear whether or not Michelle Obama was a member or was just visiting a member.
Klein declined to offer an official comment on Michelle Obama's visit, noting that the club had strict rules to protect the privacy of its members and guests.
It's no surprise that her surprise visit drew a crowd. She ranked No. 1 Gallup's Most Admired List, with 15% of the votes. Current First Lady Melania Trump got 4% of the votes, leaving her one percentage point behind Oprah Winfrey (5%) and on par with former First Lady Hillary Clinton (4%).
Also featured on the most-admired women list were First Lady Melania Trump (4%), Queen Elizabeth (2%), German Chancellor Angela Merkel (2%) and talk-show host Ellen DeGeneres (1%)
Neither Donald nor Melania Trump has visited West Hollywood since its founding in 1984 as best as anyone can remember. City Councilmember Lindsey Horvath ruffled some (Republican) feathers in March 2016 when, then serving as the city's mayor, she declared that Trump was not welcome in WeHo.
In fact, Trump has visited California only three times since entering the White House. He recently sold his Tudor-style house on North Canon Drive in Beverly Hills for $13.5 million. A story in the Los Angeles Times says he bought it in 2007 for $7 million and had its gray walls painted orange.