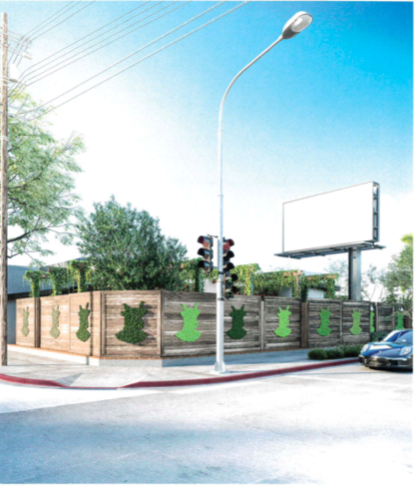 The launch of new cannabis businesses in West Hollywood is underway, with the Business License  Commission scheduled on Tuesday to consider two applications for business permits, one of which has drawn opposition from Rabbi Denise Eger of Congregation Kol Ami.
The applicants, the first to enter this stage of the licensing process, are Flore Flora LLC, which intends to open a cannabis consumption lounge at 1201 N. La Brea Ave. near Lexington that will be called the Lowell Café, and Pleasure Med LLC, which plans to open a business at 7715 Santa Monica Blvd. from which it will sell recreational and medical-use cannabis, have a lounge where cannabis can be smoked and eaten and operate a delivery service. Lowell Café will be on the west side of La Brea Avenue, directly across from Congregation Kol Ami.
The city has approved eight cannabis licenses in each of five categories, with some applicants like Pleasure Med LLC being granted licenses in multiple categories. To open, the licensees must secure a location for the business and then obtain the appropriate planning permits from the city's Current and Historic Preservation Planning Division, affirming that the proposed use is permitted within the zoning for the property. After obtaining planning permits the licensees will have a hearing before the Business License Commission in which the commission will approve or deny issuance for the business license and set any necessary conditions on the business. Then each licensee must obtain a license from the State of California.
PleasureMed is owned by Brian Robinson, owner of the Pleasure Chest, an adult entertainment retailer on Santa Monica Boulevard. Robinson proposes to locate the business in a now-shuttered building adjacent to Pleasure Chest at 7715 Santa Monica Blvd.  Flore describes Renee Nahum as "the public face of Flore." Nahum is known for her work as a political campaign manager.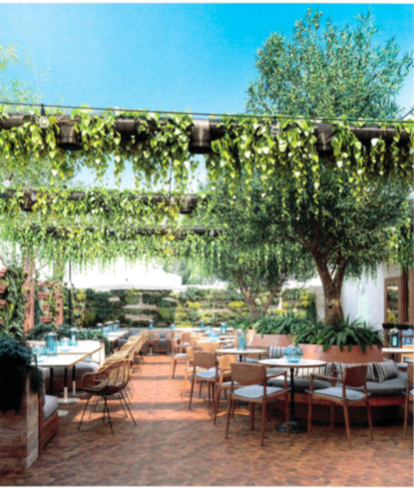 "As a community who has lots of members in 12-Step programs-we have grave concerns about this across from our congregation that includes families with children," Rabbi Eger said in an email message to City Council members.  "The business is to have outdoor space for smoking pot–and I don't know why my congregation members and participants have to walk through clouds of marijuana to get to synagogue. It will limit the use of our outdoor space as well  because of the contact high from the smoke that will waft in the area.  
"We have no objections to people buying marijuana for their private use in their domains. We know that many people including our congregants use and enjoy cannabis. Some for health and some for recreation."
"I was told by your city rep that this cannabis cafe is not a dispensary but yet they are going to sell marijuana? And people are going to consume on site?  This raises many red flags. The business owners claimed to me that everything would be indoors yet, their proposals tout outdoor space for consumption–which is the truth?,: Rabbi Eger wrote.  "Ms. Nahum lied to me about what is being proposed in a direct conversation.  How can we trust they will operate their business responsibly if they can't even be truthful about their activity on site?
"We object in very strong fashion to this business. We have enough problems on the east side of town as it is with drivers who are intoxicated and with traffic congestion without having a "Cannabis Cafe" where people can consume publicly and then get in their cars.. The east side has lots of pedestrians as well and this is yet another hazard at our corner of Lexington and La Brea."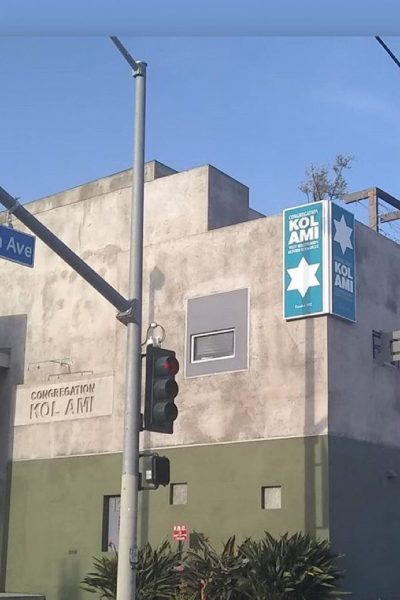 In a response to Rabbi Eger, John Leonard, the city's community and legislative affairs manager, said the business license for the Lowell Café specifies that "odor generated by the business shall not be detectable outside the property or lease area boundaries, or anywhere on adjacent property or public rights-of-way, or within any other unit located within the same building as the cannabis use … Lowell Café has contracted with an HVAC and filtration company to install air purification systems throughout the consumption areas to absorb the odors from those areas and ensure they do not leave the property. In addition, the business also proposes to utilize a number of fragrant plants and odor absorbing plants throughout the consumption areas as an additional layer of odor control. "
WEHOville has reached out to Renee Nahum for a comment on Rabbi Eger's complaint but as of publication has not received a response.  Rabbi Eger said she had no comment to offer.
The Business License Commission will meet at 7 p.m. on Tuesday at the City Council Chambers, 625 N. San Vicente Blvd. south of Santa Monica. Rabbi Eger has said she will attend the public hearing on the business license applications. Free parking is available in the adjacent five-story structure with a ticket validated at the commission meeting.