If you have 20 hours to spare on Aug. 10 and 11, the City of West Hollywood and the Hollywood chapter of the National Organization for Women invite you to take a seat in the City Council Chambers for a reading of the Mueller Report.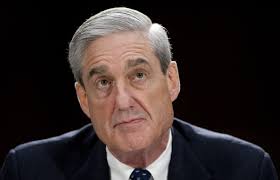 The City Council on Monday approved a request from Council members John Heilman and Lindsey Horvath to allocate $4,500 for costs associated with technical assistance and closed captioning for the video streaming of the reading along with event insurance. It also agreed to waive fees that could have been charged for use of the space and parking for those participating in it, which is valued at $3,151. Mayor John D'Amico voted against the proposal to fund the event and Councilmember Lauren Meister abstained. Meister suggested the city reconsider the live video streaming to reduce costs.
The Council also instructed the city's Communications Department to use all appropriate tools to promote the event.
The Mueller Report, officially titled "Report on the Investigation into Russian Interference in the 2016 Presidential Election," is a document of 448 pages that documents the findings and conclusions of Special Counsel Robert Mueller's investigation into Russian efforts to interfere in the 2016 United States presidential election, allegations of conspiracy or coordination between Donald Trump's presidential campaign and Russia, and allegations of obstruction of justice.
A memo to the Council about the event says "the Mueller Report is of vital importance to our country and to our democracy as it outlines the ways in which a foreign government was able to interfere in our elections and the President's possible obstruction of the investigation. The City of West Hollywood stands in support of government transparency and providing the public with the information they need to make informed and responsible decisions."
John Erickson, a member of the city's Planning Commission, chair of Hollywood NOW and a probably candidate in the 2020 City Council election, is the event organizer. Erickson has said nearly 200 people will be recruited to read aspects of the report.
The proposal that the city fund the reading drew opposition from Manny Rodriguez, a local resident who is active in the West Hollywood West Residents Association, who criticized the Council for spending money on something that has nothing to do with local issues. Other residents have voiced similar concerns in comments on WEHOville in response to an editorial critiquing the city's funding of the event. WEHOville noted that the report is available to read, or listen to, for free online.
The redacted version of the 448-page report that was provided to Congress can be downloaded online. One can go to Audible to download a free audio version of the report, narrated by 16 of the Washington Post's staffers and other experts.