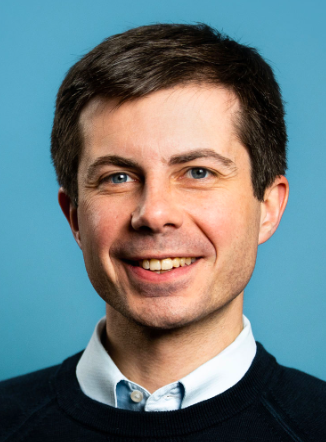 Mayor Pete is back. The openly gay candidate for the Democratic Party nomination for president will be in Los Angeles on July 25 for three fundraisers, one hosted by Ellen DeGeneres and Sean Hayes. The host committee includes West Hollywood Mayor John D'Amico and celebrities like Chelsea Handler, Jason Bateman, and interior designer Timothy Corrigan.
Buttigieg, the mayor of South Bend, Ind., has been in Los Angeles multiple times, with fundraising events at Bar Lubitsch on March 14 and The Abbey on May 9, among others. City Councilmember Lindsey Horvath was a co-host of the May 9 fundraiser.
The July 25 event will take place from 6:30 to 8:30 p.m. at the home of Kevin MacLellan and Brian Curran. MacLellan is chairman of global distribution and international at NBCUniversal. 
Tickets range from a Supporter level price of $250 to a Co-Host rate of $2,800. The Supporter tickets are sold out.  However Advocate tickets, priced at $1,000 and including having a photo taken with Buttigieg, are still available. They can be purchased online.
There also will an afternoon reception on July 25.  It will take place from 4 to 6 p.m. at the Hancock Park home of gay entrepreneurs Mike Rose and Ruben Rodriguez. Tickets there, priced at $500 to $2,800, also are available online.  Rose and Rodriguez are the creators of Ease, a production management, payroll, and residuals tech platform that they sold in 2015 to Entertainment Partners. 
Before that, there will a luncheon in West Hollywood hosted by, among others, Nicole Avant, Jill Goldman, Vicki Kennedy, and Jeff Klein at a yet to be disclosed location. Tickets, $500, $1,000 and $2,800 each, are available online.
Buttigieg led in fundraising for the second quarter of this year, raising $24.8 That put him ahead of  Vice President Joe Biden, who came second with $21.5 million, and  Sen. Elizabeth Warren, who raised $19.1 million.