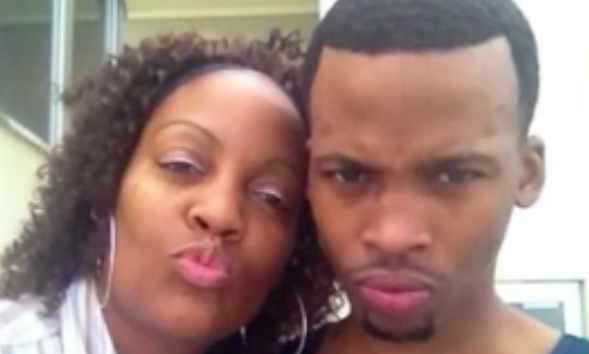 Friends and family of Gemmel Moore, the young African-American man found dead at the apartment of Ed Buck on July 27, 2017, will rally outside Buck's apartment building on Saturday.
The event will take place at 6:30 p.m. at 1234 N. Laurel Ave., where Moore, then 26, was found dead of a methamphetamine overdose two years ago on that day.
His death and the death in Buck's apartment on Jan. 7 of another African-American man, Timothy Dean, have led to several rallies and demonstrations by family members and activists who have accused the Los Angeles County Sheriff's Department and Los Angeles County District Attorney Jackie Lacey of not taking appropriate action in response to the deaths. Buck is alleged to have a fetish for young black men like Moore, a self-confessed sex worker, and to pay them to use methamphetamine or let him inject them with the drug.  His lawyer, Seymour Amster, has denied those accusations.
Organizations such as Color of Change, a civil rights advocacy group, have begun to push for a response by D.A. Lacey to the deaths of Moore and Dean. It recently published a video featuring friends of Moore and Dean and advocating legal action against Buck.
Buck is a 65-year-old white man known for his donations to local and state Democratic politicians, many of whom have been criticized for not giving the money they received from him to the ""Justice 4 Gemmel" fund.
The Sheriff's Department initially did not investigate Moore's death because the L.A. County Coroner had ruled it an accident. But after more evidence emerged about Buck's relationship with Moore and under pressure from L.A. City Councilmember Mike Bonin and West Hollywood City Councilmember Lindsey Horvath an investigation was launched. District Attorney Lacey initially declined to prosecute Buck, saying there was insufficient evidence produced to convict him. With the death of Dean, then 53, the investigation was stepped up and has included interviews with sex workers in various cities outside California who Buck has allegedly paid to fly them to Los Angeles to come to his apartment.
LaTisha Nixon, Moore's mother, has filed a lawsuit against Buck and Lacey. The lawsuit alleges that Buck was engaged in human trafficking by soliciting sex from young black men around the country. It is seeking damages against Buck for "wrongful death, sexual battery, drug dealer liability, premises liability, negligence per se, intentional infliction of emotional distress and hate violence."
The lawsuit claims that Lacey and Craig Hum, a deputy district attorney, violated Gemmel Moore's civil rights in what it describes as their "race-based refusal to prosecute Ed Buck, which ultimately resulted in the January 7, 2019 death of Timothy Dean under almost identical circumstances that should have been prevented."