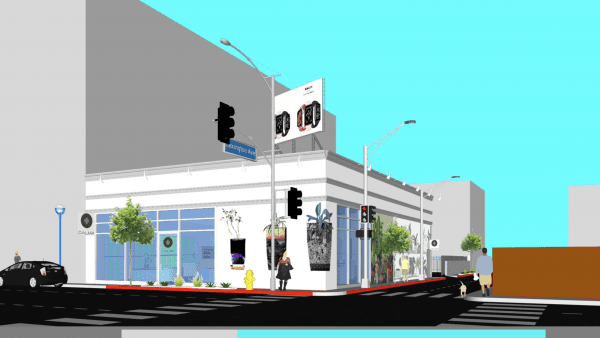 The launch of new cannabis businesses in West Hollywood is moving forward, with the city's Business License Commission set to hold public hearings on Aug. 13 on applications for business licenses from two of them.
Those businesses are Calma WeHo and the Artist Tree. Calma is one of eight applicants that qualified for a recreational cannabis license. It plans to open a shop at 1155 N. La Brea Ave.. Jason Illoulian, whose Faring is a major real estate developer in West Hollywood, is a co-owner of Calma, which also qualified for a cannabis delivery license.
Artist Tree is seeking a business license for a location at 8625 Santa Monica Blvd. from which it will sell both recreational and medicinal cannabis products and also provide a delivery service. That location is near Westbourne Drive and is the building that houses the Front Runner athletic shoe store. Its owners are Avi Kahan and Mitchell Kahan, brothers who control The Green Easy and Canto Diem dispensaries in Los Angeles and North Hollywood, respectively, and have minor stakes in California Compassionate Care Network (CCCN) and MMD.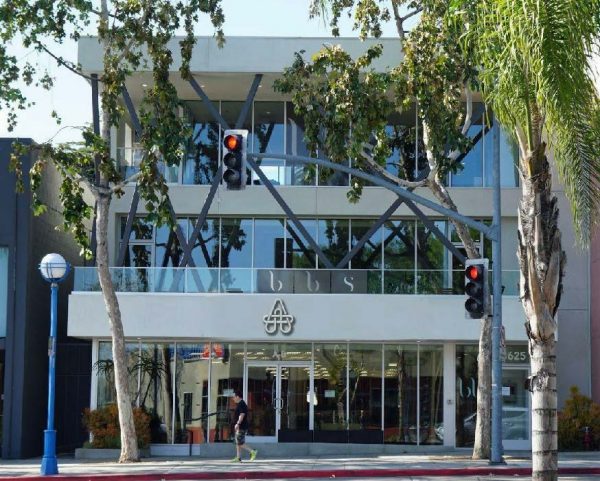 The Business License Commission on July 16 approved licenses for Lowell Café, which looks likely to be the nation's first cannabis café and will be located at 1201 N. La Brea Ave. near Lexington, and for PleasureMed, which will feature recreational and medical use cannabis spaces on the first floor of a new building on the parking lot to the east of Pleasure Chest at 7715 Santa Monica Blvd. On the second floor, there will be a lounge where customers can consume cannabis products. PleasureMed also will deliver cannabis products to customers within a 10-mile radius.
All in all, the City of West Hollywood has approved applications for eight cannabis businesses in each of five categories (with the existing four medical cannabis automatically approved.) To open, the licensees must secure a location for the business and then obtain the appropriate planning permits from the city's Current and Historic Preservation Planning Division, affirming that the proposed use is permitted within the zoning for the property. After obtaining planning permits the licensees have the hearing before the Business License Commission in which the commission will approve or deny issuance for the business license and set any necessary conditions on the business. Then each licensee must obtain a license from the State of California.
The Commission meeting is open to the public and will take place at 7 p.m. at the City Council Chambers, 625 N. San Vicente Blvd. south of Santa Monica. Parking is free in the five-story structure behind the Chambers with a ticket validated at the meeting.
CORRECTION: An earlier version of this story gave the address of the Calma cannabis business as 1107 N. Harper Ave. In fact it is 1155 N. La Brea Ave. The story has been updated to reflect that and to include an illustration of the proposed building.