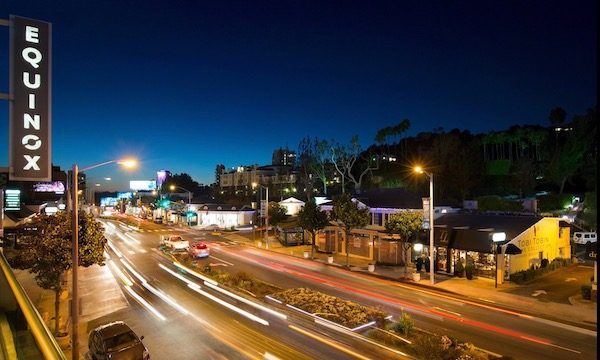 West Hollywood's Equinox Gym is likely to be the site of a protest on Friday afternoon prompted by a report that the founder and chair of The Related Companies, which owns the gym chain and also SoulCycle, is hosting a major fundraiser on Friday for Donald Trump.
Gonzalo Garcia, a West Hollywood resident, has created a page on Protest Equinox, SoulCycle and Trump page on Facebook calling for a boycott of and protest at 4 p.m. Friday against outside the West Hollywood branch of Equinox, which is located at 8590 Sunset Blvd. in the shopping area near Sunset Plaza.  SoulCycle has a West Hollywood location at 8570 Sunset Blvd.
The Washington Post has reported that The Related Company's Stephen Ross and his wife, jewelry designer Kara Ross, will host a fundraising luncheon for Trump on Friday in Southampton on Long Island.  According to the Post "tickets are priced at $100,000 for a photo opportunity (with Trump) and lunch, and $250,000 for the package that includes the roundtable discussion…" That will be followed by a reception at the Bridgehampton estate of real estate developer Joe Farrell, where tickets are priced at $5,600 per couple for the general reception, $11,200 per couple for the VIP reception and $35,000 per couple for a photo opportunity.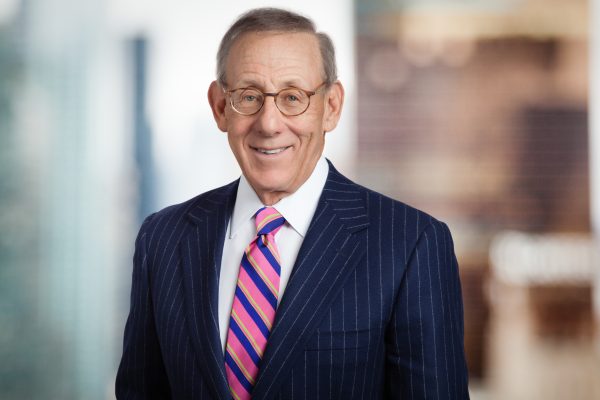 Ross founded The Related Companies in 1972 with a $10,000 loan from his mother. Headquartered in New York City, it has offices and major developments in Boston, Chicago, Los Angeles, Las Vegas, Miami, San Francisco, Abu Dhabi, London, São Paulo and Shanghai and is New York City's largest landlord. Its corporate bio has it has over $50 billion in real estate investment. In 2006 it purchased Equinox Fitness.
 "We're tired of people taking our money and using it to elect racist, misogynistic, xenophobic, trans-phobic, homophobic people into office," Garcia said in an text message exchange with WEHOville. "If people in our community boycott Chik-fil-A for their work against the LBGT community then we better do the same towards Equinox and Soul Cycle.  We cannot sit around and let this continue to happen. It's the future of our country, our people, our immigrants and our children."
Garcia said he was prompted to try to organize a protest this morning when he learned about Ross's fundraiser for Trump. "Honestly I decided to do this when I heard the news about it this morning," he said. "Do I know what I'm doing? No. But do I want my voice heard? Yes."
A spokesperson for Equinox Fitness responded to the calls for boycotts and protests in a message to the Advocate magazine.
"Neither Equinox nor SoulCycle have anything to do with the event later this week and do not support it," the message read. "As is consistent with our policies, no company profits are used to fund politicians. We are committed to all our members and the communities we live in. We believe in tolerance and equality, and will always stay true to those values. Mr. Ross is a passive investor and is not involved in the management of either business."
While Ross is not involved in day-to-day management of Equinox Fitness and its related brands, The Related Companies website states that Ross continues to chair the board of Related, which means he has considerable power.
In its story, the Advocate notes that "Equinox has sold itself frequently as an LGBTQ ally, partnering with the House Ballroom community and supporting charities like House Lives Matter to assist marginalized sexual and gender minorities.
"But Trump has his own history with the LGBTQ community that includes stripping Obama-era protections in schools for trans youth and banning transgender troops from military service. The president publicly came out against the Equality Act and same-sex marriage, amid other outwardly hostile stances toward the LGBTQ community.
"Granted, Trump also promised to bring about an end to the AIDS crisis (but fired his entire HIV/AIDS panel without explanation before rebuilding a new committee) and opposed the mass murder of LGBTQ individuals in a speech at the Republican National Convention (before scrubbing all mention of LGBTQ people from the White House website).
"In the last election cycle, Stephen Ross was among the top 200 political donors in the country, according to transparency website Open Secrets, giving more than $452,000 to political candidates and parties nationwide. About 93% of his donations went to Republicans."
As of publication, nearly 100 people have posted on the Protest Equinox, SoulCycle and Trump Facebook page that they are interested in the protest or will attend it. Several also have said they have cancelled their memberships in Equinox.