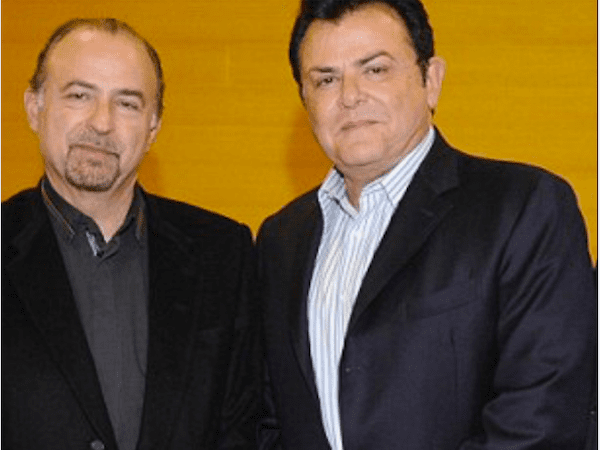 West Hollywood is a city the describes itself as "progressive" and where the majority of voters are registered Democrats, where then-Mayor Lindsey Horvath declared in 2016 that Donald Trump was not welcome to the city, where then-Mayor John Duran declared May 23, 2018, as "Stormy Daniels Day" to celebrate one of Trump's major antagonists, and where on Friday protestors are expected to gather outside Equinox gym on Sunset Boulevard to protest its owner's plans to host a very expensive fundraiser (tickets for $100,000 and $250,000) for Trump's 2020 re-election campaign at his estate in the Hamptons.
It's also a city that is home to five major office buildings owned by the Mani family, who have donated a total of $16,800 to Trump's 2020 re-election campaign and whose Mani Brothers Real Estate Company is headquartered in West Hollywood.
That information was posted Thursday night on the Facebook page of Marta Evry, a film editor who describes herself on her Twitter account as "Rouser of Rabble/Film Editor/Photographer" and who once served as regional field organizer for Barack Obama's presidential campaign. Evry's page offers links to FEC data about donations to Trump's re-election from residents of various Westside cities. The post about the FEC's West Hollywood data shows the contributions of $5,600 each from Simon and Daniel Mani and Simon's wife, Rachel, along with contributions totaling a total of only $335 from three other donors with West Hollywood addresses.
The Mani Brothers are owners of office buildings at 9000 Sunset Blvd., 9200 Sunset Blvd., 9201 Sunset Blvd. and 9220 Sunset Blvd. and the Piazza del Sol building at 8439 Sunset Blvd., which they plan to turn into a hotel.
In addition to their donations to Trump, they are known for their donations to the re-election campaigns of West Hollywood City Council members. Data from campaign finance filings for the March 2019 City Council election shows that Daniel, Simon and Tsipi Mani, Daniel's wife, each donated the maximum of $500 to the re-election campaigns of City Councilmember Lindsey Horvath and Mayor John D'Amico.
Each of five members of the Mani family gave donations of $500 to City Councilmember John Duran's 2017 re-election campaign. (Duran's law office is located in one of the Mani buildings.) Simon Mani also has donated, at the request of Duran, $1,000 to the Gay Men's Chorus of Los Angeles, a non-profit whose board Duran long chaired until he stepped down amid accusations of inappropriate sexual conduct with its young members (an allegation he has denied).
Daniel and Simon Mani donated $15,000 to an independent expenditure committee formed to support John Heilman's re-election to the City Council in 2015. Seven members of the Mani family also each donated $500 to Heilman and Horvath, for a total of $3,500. And Daniel and Simon Mani contributed $20,000 to another independent expenditure committee — Friends of West Hollywood — which identified itself as "a committee to elect John D'Amico, John Heilman, Lindsey Horvath and Joseph Guadarrama to the West Hollywood City Council." That committee, one of whose organizers was Councilmember Duran, drew criticism for a mailer attacking Councilmember Lauren Meister that her supporters described as "misogynistic."