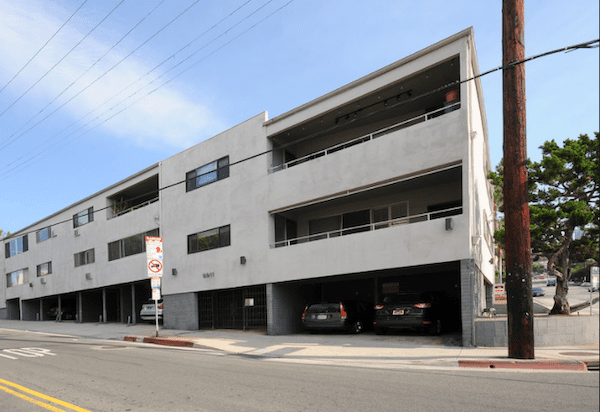 If that $9,300-a-month one-bedroom apartment in the AKA building on Sunset Boulevard is too pricey for you, you might want to consider the $6,000-a-month unit at 8917 Cynthia St., where you can pay off the rent over six months (with an interest rate of 15%).
That unit is one of two that will be available beginning next month at a 12-unit, rent-stabilized apartment building owned by Paul Kalt of the Kalt Group, which also owns The Conservatory, an upscale restaurant and bar on the northeast corner of Santa Monica Boulevard and Sweetzer, and owns or manages other WeHo apartment buildings. Those apartments are being rented through a business called StayTony, which specializes in corporate rentals and whose slogan is "Affordability has held us back, until now!"
StayTony which launched in 2012, offers short-term corporate housing in Atlanta ($3,750 a month for a studio and $4,400 a month for a one-bedroom) and at 8535 Colgate Ave. in Beverly Hills (right behind the SLS hotel), where a one-bedroom apartment can be rented for $4,850/month. Its rentals in Hollywood include eight apartments at 1728 El Cerrito Place (where a studio currently goes for $3,000/month and a one-bedroom for $3,700), and two at 6871 Franklin Ave., where a studio will be available in October for $3,300/month and a one-bedroom will be available later this month for $3,900/month. According to its website, StayTony will be renting apartments in Koreatown in September for $4,000/month.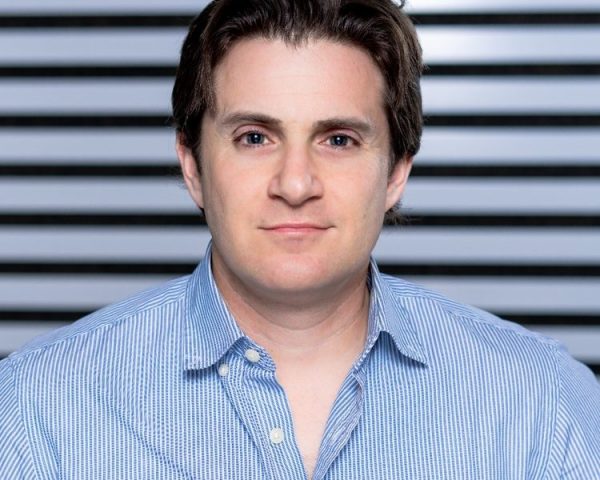 Tony Diamond, the founder of the Beverly Hills-based StayTony, said his business reflects a shift in modern culture. "People want to live flexibly," he said in an interview with WEHOville. "People don't want to pay for furniture. They don't want to pay for a one-year lease."
Diamond said that renters stay an average of four months across all of the properties served by StayTony. Diamond said "affordability" is a refrence to StayTony's willingness to finance a one-month stay with payments over several months.
Diamond said that the number of units that StayTony markets depends on the turnover of renters in an apartment building it is working with. "As they vacate, we will convert more," he said of the 12-unit building at 8917 Cynthia St.
BuilderOnline, a construction website, explains why a company like the Kalt Group would contract with StayTony to rent out its units for short-term corporate stays. It says that "Diamond makes the program feasible by using a hotel management model instead of a typical multifamily owner/property manager business structure, which allows both parties a much larger share of profits."
But by assigning management of those apartments to a company that uses them only for short-term corporate rentals, Kalt Group appears to be finding a way to maneuver around the Ellis Act, a controversial law passed by the state legislature in 1985, that says the owner of a rent-stabilized building can take it and all of its apartments off the rental market (and evict the tenants) if he no longer intends to use it as rental housing. Otherwise, the owner must abide by a city's rent stabilization laws.
The City of West Hollywood in 2015 banned corporate rentals, which then were defined as a company's long-term lease of an apartment where its employees could stay for short work visits. Allegations have been made that such rentals had been taking place at the Huxley and Dylan apartment buildings on La Brea Avenue.
But corporate housing traditionally is defined as a company entering into a long-term lease for a residential property and then letting its employees or clients use that property for short term stays for work.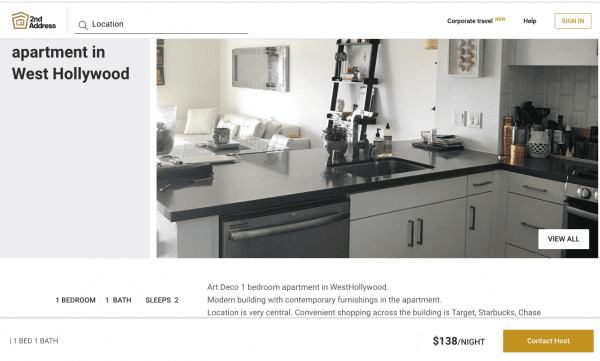 An online search of listings on 2nd Address, a website that shows apartments available for corporate short-term stays, identifies on a map several rentals in West Hollywood that don't appear to involve corporate long-term leases, one of which is a one-bedroom apartment in a building on Santa Monica Boulevard at Formosa available for $138 a night. Based on the photo of the kitchen used in the listing, it is clear that that apartment is in the Domain building. Then there is what appears to be a private three-bedroom home on Courtney Avenue south of Sunset Boulevard that is available for $6,593 a night. The 2nd Address website provides a guide to short-term rental laws in the cities in which it operates except for West Hollywood.
StayTony's model raises a new issue for the City of West Hollywood, which is embroiled in what has been a lengthy and expensive lawsuit against BPREP 8500 Sunset over its use of the 110-unit West Tower at 8500 Sunset for corporate short term rentals managed by Korman Communities. Under its AKA Communities brand, Korman initially planned to offer those units for rent for a little as a week at a time. However, when Korman learned that the City of West Hollywood had banned short-term corporate rentals, it required stays of at least 31 days. John Keho, the city's director of planning and development services, ruled in 2017 that Korman was using the West Tower units for "temporary lodging," effectively making it a hotel.
The City Council in February placed a ban on short-term rentals of apartments through services such as Airbnb that allows such rentals only by owners of a house or condo. The city law requires the owner of the property to be on the site, which would not appear to be the case with the one-bedroom apartment at the Domain or the three-bedroom house on Courtney Avenue, given that Kalt manages and owns multiple real estate properties. It is unclear whether the presence of a manager in an apartment building would let the owner of the building meet the "on-site" requirement.
At its meeting on Monday, the City Council will consider a zoning revision that would clarify the meaning of "long-term" as it pertains to dwelling units, requiring that dwelling units, when rented, be leased for at least one year. A memo to the City Council says "This provision would apply to all dwelling units in projects that received approval of their development permit after May 1, 2001, which is the effective date of the city's current definition of dwelling unit that includes the word 'long-term'." Planning and Development Services Director Keho, in response to a question from WEHOville, said "I believe the building in question was approved before that date so the draft ZTA language would not impact that building. Of course the owners would still need to comply with all the requirements of the Rent Stabilization Ordinance."
The City Council will meet at 6:30 p.m. at the City Council Chambers, 625 N. San Vicente Blvd., south of Santa Monica. Parking is free in the five-story structure behind the Council chambers with a ticket validated in the lobby.