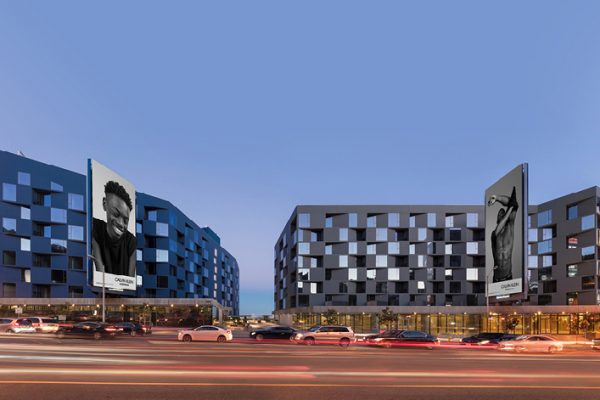 A divided City Council last night voted to table until its Oct. 21 meeting an amendment to the city's zoning code that would have been a major obstacle to short-term corporate rentals of apartments in West Hollywood.
The amendment was intended to clarify that the city requires that apartments or houses on the rental market be leased for one year or longer. That requirement would have applied only to those buildings that have received a development permit from the city on or after May 1, 2002, meaning it would have affected only 11% of the city's rental units.
The amendment was brought forth by the city's Planning & Development Services Department, whose director, John Keho, in November 2017 issued a ruling that clarified that the city's zoning ordinance required that an apartment be rented on a lease of one year or more. Keho's decision was a response to an upgoing battle with BPREP 8500 Sunset, which in 2017 purchased the West Tower at 8500 Sunset Blvd. with the intent to furnish its 110 apartments and rent them out as short-term corporate housing. BPREP 8500 is a limited liability company formed by Korman Communities, which markets short-term corporate rentals under its AKA brand. BPREP 8500 Sunset has sued the city, claiming that it has the right to rent out units for as few as 31 days and that the city's decision to require rentals of a year or longer could mean a loss of $40 million. The City of West Hollywood has responded with its own lawsuit against BPREP 8500 Sunset and has allocated $650,000 to cover the costs of the lawsuit. The case is said to be in mediation.
Short-term corporate rentals in West Hollywood also are available on websites such as Corporate Housing by Owner, where a condo in the Park Wellington building is available for $5,900 a month and a studio apartment near Norton and Santa Monica Boulevard can be rented for $2,950 a month. Corporate rentals also will soon be available through StayTony, which will be leasing empty apartments in a rent-stabilized building on Cynthia Street for $6,000 a month.
The City Council's debate over the proposed zoning code change turned into an argument over whether it was essential to ensure the availability of housing in a city with high rents and a housing shortage or whether it was an obstacle to the changes in the economy that have resulted in more people moving from job to job and city to city.
Mayor John D'Amico and City Councilmember John Duran opposed the revision, with Duran saying it would inhibit the ability of people to move more easily. "I think we have to adjust to the reality that people are becoming more fluid," he said. Duran also used short-term corporate rentals as an example of what he called a "new economy built on the sharing of resources."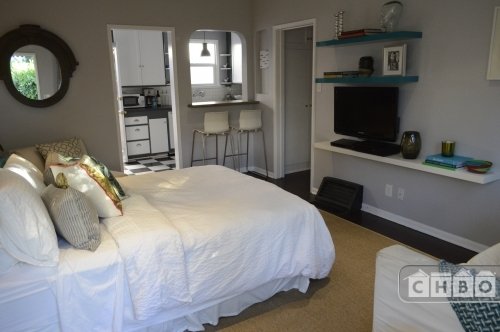 D'Amico said the proposal was meant to punish AKA and questioned why the city would want to restrict the use of a building that was already constructed to house the affluent when it could spend the money it has appropriated for the lawsuit on building affordable housing.
"I'm not concerned about rich-person housing in this city," he said. "A $7,000 (a month) one-bedroom apartment is not my concern." AKA offers a one-bedroom apartment at its 8500 Sunset building for a rent of $9,300 for a 31-day stay.
The proposal also got push back from the Chamber of Commerce and local real estate agents and property owners. Those opposing it in emails to the City Council also included the Apartment Association of Greater Los Angeles and the Building Industry Association. Tom Priselac, the president of Cedars-Sinai Medical Center, also objected, saying it would cause problems for traveling nurses and the families of Cedars patients who were visiting from other places.
Anthony Vulin, owner of the Collective Realty, said the one-year minimum requirement also would be an obstacle to people selling their homes. In some cases, Vulin said, the owner of a house signs a short-term lease to stay put after the sale until he or she is prepared to move to a new place.
Councilmember John Heilman, who supported the amendment, said he was willing to add an exception for homeowners who needed to temporarily lease back a recently sold home, a change also endorsed by Councilmember Lindsey Horvath. Heilman said he also was open to the idea of granting a developer of a new building the right to make a certain percentage of the units available as short-term corporate housing, but he objected to property owners doing that with apartments that were intended initially for long-term use.
"We have a tremendous housing crisis in Southern California and throughout the state," Heilman said. "We should not be building short-term housing."
Heilman said he was angered by what he understood to be an argument by Genevieve Morrill, president of the Chamber of Commerce, that short-term rentals in West Hollywood would benefit people with homes in the Hollywood Hills who needed a place to stay while their houses were being renovated. However, Morrill, in explaining why she thought the proposal was a bad policy, actually had emphasized that there are multiple reasons why alternatives for short term stays were necessary. She noted that some people who used those short-term stay units actually became residents of West Hollywood. The city has to find better solutions to protect its hotels and rental stock than requiring a minimum one-year lease, Morrill said.
"We aren't building these units to accommodate people who are renovating expensive places in the hills," Heilman said. "It's great that there are entertainment professionals who want to come here for three months or four months while they are working on a project… (But) our priority needs to be for long-term residents who want to live here on a long-term basis."
Councilmember Lauren Meister argued that the change in the zoning ordinance also should apply to property built before May 2002, which make up 89% of the units (23,000 apartments and condos) in a city dominated by renters. The May 2002 starting point was the effective date of an ordinance that included the phrase "long term" in its definition of dwelling units but did not define the length of the term.
With its members unable to come to a conclusion, Councilmember Duran proposed tabling the matter until the October meeting.