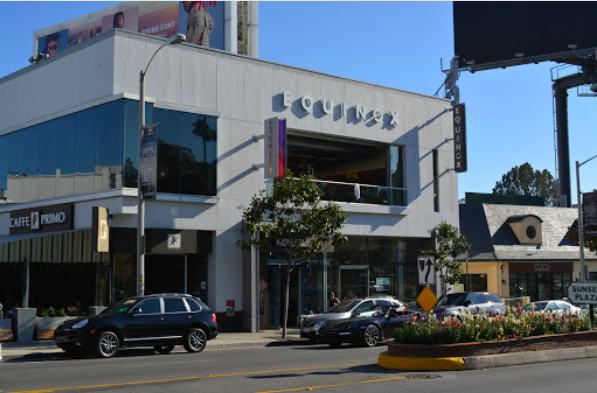 A former Equinox Pilates instructor struggled to maintain her composure Wednesday as she went before a Los Angeles Superior Court jury and alleged that a masseur who worked at the same West Hollywood health club sexually abused her during a session in 2016.
"I felt so embarrassed and ashamed," 41-year-old Susan Bracken told the panel tasked with deciding her lawsuit against Equinox Holdings Inc. and the masseur, 51-year-old Derek Mallard. "I couldn't believe this was happening there."
Bracken said she had previous massages with Mallard that were routine. But she said that after the alleged inappropriate touching she endured on Sept. 3, 2016, she became anxious about the well-being of other co-workers who also had been receiving his services.
"I was really worried for their safety," Bracken said.
Instead of sharing her concerns, Equinox management told her not to contact anyone about what had happened to her, Bracken said.
"They didn't seem to care about the safety of the other people," she said.
Bracken said the experience took an emotional toll on her and that she began having panic attacks.
"I was completely broken," she said. "I couldn't understand why I couldn't pull out of this. "I felt like I could never catch my breath."
Equinox did not help her in getting better, Bracken said.
"They made me feel like garbage," she said.
Even as of Wednesday, Bracken said, she no longer has an intimate relationship with her boyfriend and remains isolated from her family.
"I just want to feel like a human being again," she said.
On Monday, Mallard took the stand and denied Bracken's allegations, saying they made him upset.
"When somebody tells a lie on you, you get angry," he said.
Mallard said he was hired by Equinox in 2012 and left four years later.
Bracken's lawsuit was filed in August 2017, alleging sexual harassment, battery, and wrongful termination. Bracken was fired by Equinox managing agents in New York after she took a lengthy leave of absence to get counseling for her ordeal, even though local human resources employees knew the decision could clash with California law, the complaint alleges.
According to her court papers, Bracken is a career dancer who had taught Pilates for nine years. She moved to California in 2013 and began working at Equinox's West Hollywood club, located at 8590 Sunset Blvd., the next year.