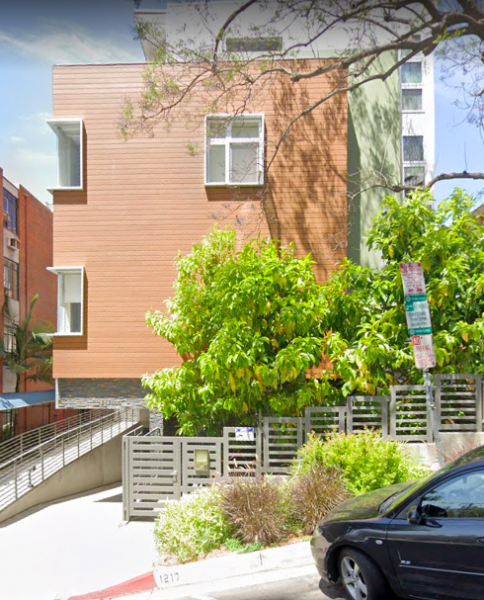 The L.A. Sheriff's Department's Homicide Bureau responded this morning to a suspicious death call at a condo building at 1217 Horn Ave., just north of Sunset Boulevard. The building was surrounded with yellow tape, raising concerns from the neighbors in the West Hollywood Heights neighborhood.
Sgt. Mike Austin reported that the incident was an apparent suicide by a man who appears to be in his early 30s and was visiting a friend in the building from out of state.  The final cause of death will be determined by the Los Angeles County Coroner's Office.
"We suspect no foul play," Austin said.