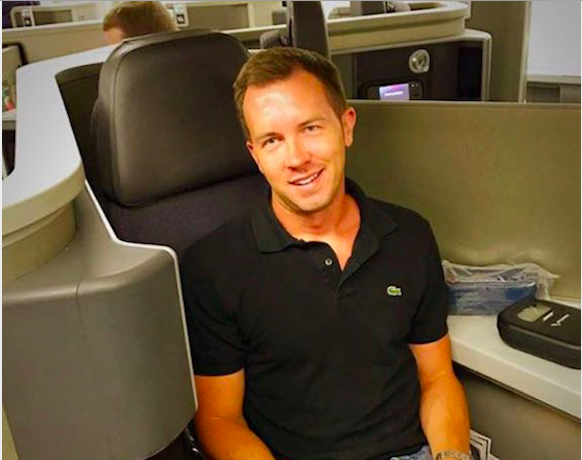 The recent abrupt resignation of Christopher Winters from West Hollywood's Historic Preservation Commission has prompted revelations from several community members about his criminal history. And in a comment on WEHOville, Winters has revealed that he is a sex worker as well as someone who works in construction.
Winters, 41, who was first appointed to the Commission on June 26, 2017, by Councilmember John Duran, did not appear at the Aug. 26 meeting and had skipped its July 22 meeting. Sharita Houston, the Commission's secretary, confirmed that he recently had resigned. Winters had served as chair of the Commission until the July 22 meeting at which Jacob LaJoie was elected to that position. He had missed three of the Commission's five meetings this year, two of the seven in 2018 and two of the five held after his appointment in 2017.
Winters was known as Christopher Grzegorzewski in Georgia, where an internet search identifies his as a former student at Georgia Southern University in Statesboro, Ga. Court records showed he was arrested and convicted in Bulloch County (where Statesboro is located) in 2005 on a charge of attempting to influence a witness, sentenced to five years and put on probation. He was arrested twice in 2012 and was convicted in 2012 on felony charges of disorderly conduct and various misdemeanor charges. The prosecutor dropped an assault charge. For those convictions, he was fined and put on probation (More details about the latter crimes could not be obtained because the Cobb County, Ga., courthouse was closed because of hurricane Dorian.) Posts online allege other more serious crimes, but WEHOville has been unable to document them. After moving to Los Angeles, Winters worked with Solid Design + Build and Solid Roofing and is said to have been a resident of Stanley Housing Sober Living. Winters lists himself online as chief executive officer of Capstone Research Trust Advisors, a company whose address is stated as 725 N Stanley Ave., the location of Stanley Housing Sober Living, which is a recovery center for addicts. No other contact information about Capstone can be found.
Solid Roofing Inc. in January of this year won a lawsuit against Winters in which Barak Snapir, the owner of the company, accused Winters of having lied about his skills as a roof contractor, having made serious and costly mistakes on a project with a client, having diverted other clients from Solid Roofing to work directly with him, and stealing more than $2,500 in supplies and other items from the Solid Roofing property. The case was settled in June of this year with Winters ordered to pay $16,949 to Snapir.
Winters revealed that he also was a sex worker in a recent comment on WEHOville to a story about the sex worker's forum staged at the City Council Chambers at the behest of Duran, which was moderated by Duran's boyfriend West Seegmiller, a former sex worker who also works with the Sex Workers Outreach Project. His comment was a response to another commenter who suggested that rather than legalizing prostitution, the community should work harder to help and educate those working as prostitutes
"Education is key? Well I have an Ivy League education, how about you? Half of my 'clients' turn out to be clients for my other businesses including the construction company I own. That on average is another 30k each, I'd say that makes me pretty business savvy 😉. I own two properties free and clear, travel half the year and I'm a city commissioner, thanks but I don't need rescuing from your nimbyism. If I was in town I would have given the panel another needed voice. I'll take advantage of the opportunity of this free advertising though. Liberals like yourself will never appreciate the concept of Capitalism 🤦‍♂️"
While the City of Los Angeles has a process for vetting those named to city commissions, the City of West Hollywood does not. WEHOville has reached out to Winters and to Councilmember Duran for comment on this situation but as of publication has not received a response from Duran. Winters has called to say he no longer lives in California and denies the allegations made against him but refused further comment.