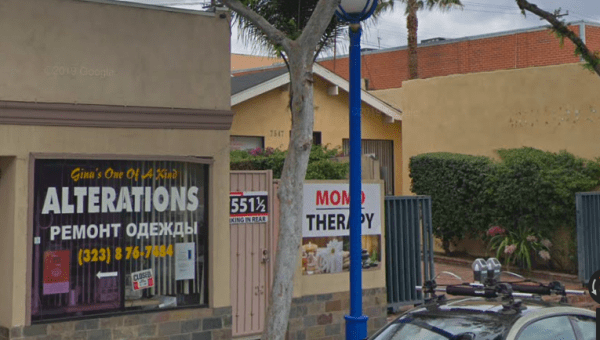 Following its recent sex workers forum, the City of West Hollywood has now announced that it will host a human trafficking education forum on Oct. 8.
The forum will feature Dawn Schiller, a prominent leader in campaigns against domestic violence, sexual assault, and sex trafficking and the author of "The Road Through Wonderland: Surviving John Holmes," which chronicles her own experiences with sexual abuse. It also will include other members of Cast LA, the Coalition to Abolish Slavery.
The morning public forum will take place from 10 to 11:30 a.m. at the City Council Chambers, 625 N. San Vicente Blvd. An afternoon forum will focus on businesses with low-wage workers and ways to ensure that they are not being mistreated.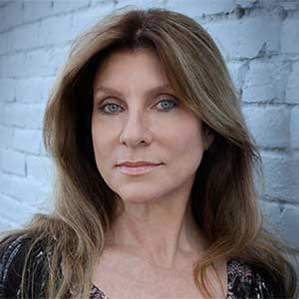 West Hollywood is home to 10 illicit massage parlors largely staffed by Asian women, many of whom do not speak English. Given the city's population of 37,000, that is roughly 10 times the national average. In a story titled "Behind Illicit Massage Parlors Lie a Vast Crime Network and Modern Indentured Servitude," published on March 2, The New York Times reported that there are roughly 9,000 illicit massage parlors staffed by Asian women in the United States, roughly one for every 36,000 Americans
The Times story described a "$3 billion-a-year sex industry that relies on pervasive secrecy, close-knit ownership rings and tens of thousands of mostly foreign women ensnared in a form of modern indentured servitude…" At some massage parlors, owners are said to have confiscated the passports of the workers, who are undocumented and sometimes have been lured to the United States with the promise of legitimate work to generate money they can send home to their families. Human trafficking also takes place in other businesses, such as hotels and restaurants and bars, where undocumented employees might be exploited by being paid under the table with less than the legal minimum wage.
Since WEHOville published a story in May about the proliferation of illicit massage parlors in West Hollywood, the local Sheriff's Station and the city's Code Enforcement Division have conducted inspections to ensure that those massage parlors are meeting code standards, which largely focus on cleanliness and safety. Most of the parlors inspected were cited for violations that included such things as failing to have a city business license, failing to maintain a list of licensed masseuses, not having a manager on the premises and failing to meet other standards involving maintenance of the premises.
A post on RubMaps, a website on which men post reviews of their sexual experiences with massage parlor workers, indicate that at least one West Hollywood parlor has curbed its sale of sex. A reviewer on Aug. 18 posted a comment on RubMaps under the name "fleshdrive," saying:
"I was a frequent flyer at a place in West Hollywood some time ago. I stopped by for the first time in many months and found it had changed. The mamasan emphasized that it was strictly massage now. Nothing else. Well I was horny but I was also in the mood for a good legit rubdown so I went in. I figured! Could go to a full-service shop a little later that day.
"The girl I had was attractive, conservatively dressed, spoke very good English. During the hour it came out that I went there when it was full service. She was all kinds of inquiring about it. How were the women, how much I spent to "make love" etc. I didn't tell her everything. We both shared a few laughs. I almost thought she was going to offer a hj but it didn't happen. I tipped her a couple of Jackson's and said goodbye. About an hour later I was at another shop down the street getting it hauled."
The commenter did not reveal the name of that massage parlor. Other recent RubMap reviews indicate that illicit sexual massages continue to take place at the West Hollywood massage parlors. It is unclear whether the masseuses, most of whom, according to the reviewers, do not speak English, are forced by the massage parlor workers to perform the sex acts or so voluntarily. It also is unclear whether they, like those in many other areas, actually live in the parlors and have had their passports taken by the managers.
While the City of West Hollywood did undertake the code enforcement inspections and the City Council voted to require that sex trafficking posters in many languages be posted in the parlors, neither the city nor feminist action groups like Hollywood NOW have addressed the issue. The Oct. 8 forum was an idea advanced by Amanda Bleich, a member of the city's Women's Advisory Board, and Schiller. City Councilmember John Duran has opposed inspections of the parlors, likening them to inspections in the 1970 and '80s when law enforcement officers raided parlors that offered sex to gay clients. Another Council member, speaking on background, said the issue was "complicated."