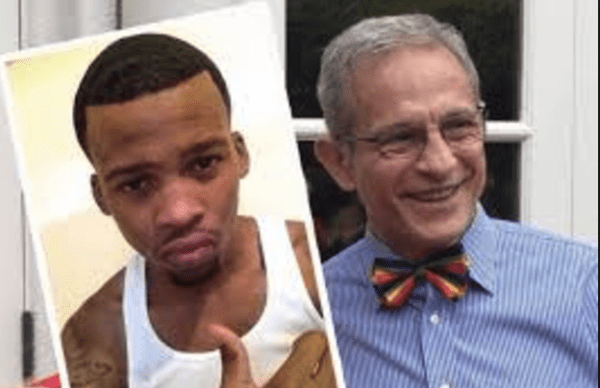 A U.S. District Court judge yesterday rejected motions by attorneys representing Ed Buck and L.A. County District Attorney Jackie Lacey to dismiss a civil lawsuit filed against them in the 2017 drug-related death of 26-year-old Gemmel Moore in Buck's West Hollywood apartment.
With the decision by Judge Cormac McCarney, a hearing to contest the lawsuit that had been scheduled for Monday has been canceled. It is unclear what the next steps will be.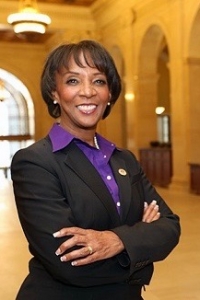 "The court's ruling on the county's and Ed Buck's motions to dismiss is a huge victory for Gemmel Moore's mother Ms. LaTisha Nixon," said attorney Hussain Turk, who is one of two lawyers representing her. "The court generously ruled that Ms. Nixon may rewrite portions of her claims against the county so that they more clearly describe the constitutional civil rights laws that the county violated when it failed to properly investigate Gemmel Moore's death because of his race. This is a victory because the court could have–and with these types of cases historically has–thrown out all of Ms. Nixon's claims against the county without giving her a chance to revise it. This is a victory because it means that the County, District Attorney Jackie Lacey, and Assistant District Attorney Craig Hum are all still very much on the hook for the intentional and discriminatory botched investigation of Gemmel Moore's death."
"Ms. Nixon was also victorious with respect to Ed Buck's motion to dismiss," Turk said.  "Judge Carney rejected almost all of Ed Buck's arguments, including his attempt to get rid of Ms. Nixon's human trafficking claim. This means Ms. Nixon's lawsuit will be one of the first to have successfully stated a federal human trafficking claim in civil court, which paves the way for other survivors to hold their sexual predators legally accountable. Yesterday's ruling preserved the spirit and scope of Ms. Nixon's lawsuit and we look forward to amending the complaint so that Ms. Nixon gets her rightful day in court."
The lawsuit was filed in February 2019 on behalf of Moore's estate and his mother, LaTisha Nixon. It seeks damages against Buck for the wrongful death of Moore, sexual battery, drug dealer liability, premises liability, negligence per se, intentional infliction of emotional distress and hate violence. D.A. Jackie Lacey and Craig Hum are named as co-defendants for allegedly violating Gemmel Moore's civil rights in what the lawsuit claims is a "race-based" refusal to prosecute Buck. The suit also alleges that Buck has engaged in human trafficking, citing solicitation of young black sex workers from around the country to come to his apartment on Laurel Avenue in West Hollywood. Gemmel Moore, a sex worker who had lived in Los Angeles, was visiting his mother in Texas when Buck paid for a ticket to fly back to Los Angeles. He died in Buck's apartment of a methamphetamine-related overdose on the same day he arrived. A Coroner's Office inspection found the apartment littered with drug paraphernalia and what appeared to be methamphetamine. On Jan. 7 of this year Timothy Dean, another black man, was found dead of a meth overdose in Buck's apartment under similar circumstances.
LaTisha Nixon and the lawyers representing her alleged that Lacey's decision to not prosecute Buck in Moore's death is an act of discrimination because of his race. Lacey, who also is African-American, has said that investigators did not find sufficient evidence to ensure a conviction of Buck. Another investigation has been underway since Timothy Dean's death. It is unclear when its results will be presented to Lacey.