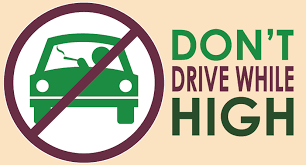 The L.A. County Sheriff's Department arrested two drivers for driving under the influence of drugs (cannabis) while conducting a DUI/driver's license checkpoint in West Hollywood last night.  Another driver was cited and arrested for operating a vehicle with a suspended/revoked license, and one vehicle was towed. The checkpoint was on Fairfax Avenue, south of Santa Monica Boulevard between 6 p.m. and 2 a.m.

DUI checkpoints are placed in locations based on collision statistics and frequency of DUI arrests. Last year the Sheriff's Department investigated 395 DUI collisions that killed 21 people and injured 590 others.

According to the Sheriff's Department, drivers caught driving impaired and charged with DUI can expect the impact of a DUI arrest to be approximately $13,500. This includes fines, fees, DUI classes, license suspension and other expenses not to mention possible jail time.

With the passage of Prop 64 and the legalization of retail sales of recreational cannabis, the Sheriff's Department has begun to remind drivers that "DUI Doesn't Just Mean Booze." Prescription drugs, particularly those with a driving or operating machinery warning on the label, can impair and result in a DUI. Cannabis can also be impairing, especially in combination with alcohol or other drugs.

The Sheriff's Department will be conducting other DUI/driver's license checkpoints and DUI saturation patrols throughout the year to take suspected impaired drivers off streets and highways and lower the risk for deaths and injuries.