UPDATE: Federal prosecutors have just confirmed that Ed Buck, already facing state charges for allegedly running a drug den at his West Hollywood apartment, has been charged in U.S. District Court with distribution of methamphetamine resulting in death. The charge stems from the July 27, 2017, death of Gemmel Moore, 26, who overdosed in Buck's apartment. Buck is expected to appear in federal court in downtown Los Angeles sometime Thursday afternoon. Buck was ordered to remain jailed in lieu of $4 million bail on the state charges, and transferred to federal custody. Officials said the federal case would proceed prior to the state charges. The state charges against Buck carry a possible prison sentence of five years and eight months, but the federal charge could land him behind bars for a minimum of 20 years and a maximum of life without parole.
Ed Buck, a prominent Democratic Party donor whose West Hollywood apartment was the scene of two fatal drug overdoses, remained jailed Wednesday on suspicion of running a drug den in his residence, where another near-fatal overdose allegedly occurred last week. Meanwhile, several Democratic political figures have spoken out in support of last night's arrest of Buck, whose alleged abuse of young black sex workers while remaining somewhat influential in local politics has created what some see as a stain on West Hollywood's reputation.
Buck, who is being held on $4 million bail at the Twin Towers Correctional Facility, allegedly injected a man on Sept. 11 with "two dangerously large doses" of methamphetamine at the defendant's apartment at 1234 N. Laurel Ave. He allegedly had administered a "dangerously large dose of methamphetamine" to the same man a week earlier, according to a bail memorandum filed by Deputy District Attorney Cynthia Barnes.
Buck allegedly refused to render aid to the man, who eventually fled from the apartment and called 911 from a nearby gas station, according to the document. The 37-year-old man suffered an overdose but survived, authorities said.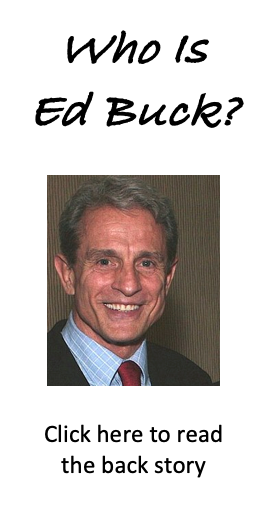 Buck's attorney, Seymour Amster, has denied that his client — who allegedly was present at the location when the earlier fatal overdoses occurred — had any involvement in either death. He declined to comment on the newly filed case.
Buck, 65, was charged with one felony count each of battery causing serious injury, administering methamphetamine and maintaining a drug house, the District Attorney's Office announced Tuesday evening after Buck's arrest. He is scheduled to appear in a downtown Los Angeles courtroom for arraignment Thursday.
If convicted as charged, Buck faces a possible prison sentence of five years and eight months, according to the District Attorney's Office.
In a statement posted on Twitter, Rep. Karen Bass, D-Los Angeles, wrote, "It's incomprehensible to me that it took a third man to be attacked and almost die to finally dissolve the unconscionable apathy that has allowed Ed Buck, a racist sexual predator, to roam free … Thanks to the tireless work of advocates and a community that has had enough, Los Angeles is a safer place. Now, justice must finally be served."
Los Angeles County Democratic Party Chair Mark J. Gonzalez also spoke out about Buck's arrest: "For our community, a predator with a Jekyll and Hyde personality is now off the streets," he said in a statement. "And it is due to the ongoing support and pressure from many activists and community groups including Black Lives Matter, Jasmyne Cannick, and more."
Cannick, a political consultant who has served as a spokeswoman for Moore's mother, has long pushed for Buck's arrest and prosecution. On Thursday, after Buck's arrest on federal charges, Cannick said she is "incredibly grateful and thankful that something is finally being done" about Buck. She said that with Bucks' arrest, "the life expectancy of black gay men in Los Angeles County just increased substantially."
The allegations against Buck got nationwide coverage after it was reported that he had donated roughly $116,000 to Democratic causes and candidates, including Barack Obama and Hillary Clinton. They also attracted particular attention from right-wing media here and abroad, including publications such as the Drudge Report; TruNews, a Christian news site; Political VelCraft, a right-wing conspiracy site, and Voat.com, a website that promotes conspiracy theories such as PizzaGate. Stories on those sites called out Buck's financial support for Hillary Clinton's presidential campaign, his homosexuality, his alleged attraction to young African-American men, and his alleged drug use. While he was identified as a leading donor to Clinton's campaign, records show that donation totaled only $2,750.
Buck has been a more prominent donor to state and local Democratic candidates and officeholders, including all of the current members of the West Hollywood City Council except for Lindsey Horvath. It was Horvath who had pushed for an investigation by the Sheriff's Department and the District Attorney's Office after the July 2017 drug overdose death of Gemmell Moore and again after the January 2019 drug overdose death of Timothy Dean in Buck's apartment. The District Attorney's Office had declined to prosecute Buck after Moore's death, claiming it couldn't find sufficient evidence to win a conviction.
The local politician who got Buck's biggest support was Mayor John D'Amico. Buck, with his "Fur Free West Hollywood" campaign, was instrumental in getting D'Amico elected to his first term on the Council in 2011. Soon after taking office, D'Amico successfully pushed through a ban on the sale of fur items at retail stores in West Hollywood. He and the other recipients of donations from Buck have declined demands from black activists that they return that money by donating to Justice4Gemmel + All Ed Buck's Victims, a fund created to support the campaign to have Buck prosecuted.
On Tuesday, D'Amico posted a statement about Buck's arrest on his Facebook page: "If proven, these charges appear to confirm what many of us suspected for some time, that Mr. Buck was recklessly harming members of the community, as recently as this month, and finally the District Attorney is taking action to stop this from happening again."
Horvath also commented on the arrest on Facebook: "The families of Gemmel Moore and Timothy Dean – along with members of the West Hollywood community – worked tirelessly to see this day come. Because people kept memories of Gemmel and Timothy from fading away as mere accidents, the investigation into the circumstances of their tragic deaths continued. I support the Los Angeles Sheriff's Department in doing whatever it takes to bring closure and peace to all of the friends and families whose loved ones were victimized. There is still a long way to go for justice to finally be served in their names, however, we hope the evidence from this arrest will finally make clear what has happened, and we hope will never happen again."
Councilmembers John Duran, John Heilman, and Lauren Meister have issued no public statements. While he has not publicly defended Buck, Duran was criticized by black activists when he warned young black sex workers that they shouldn't speak with law enforcement officers about their encounters with Buck, saying they could be liable for arrest for admitting sex work or drug use. Under pressure from Horvath and Los Angeles City Councilmember Mike Bonin, the District Attorney's Office and the Sheriff's Department agreed to grant witnesses immunity for admitting those illegal actions.