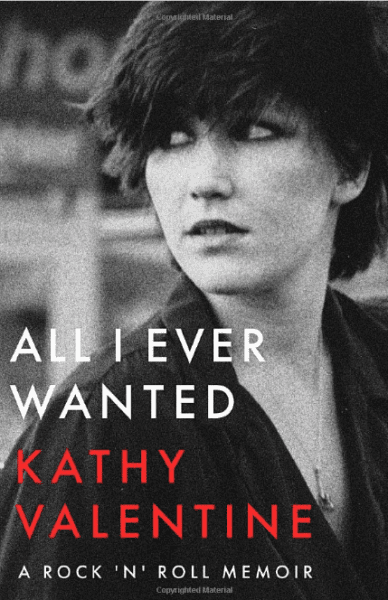 West Hollywood's WeHo Reads program and Book Soup will host a discussion by the Go-Go's famed Kathy Valentine of her memoir "All I Ever Wanted: A Rock n' Roll Memoir."
Joining Kathy Valentine in the conversation will be musician, artist, feminist punk riot grrrl movement pioneer Kathleen Hanna ("Bikini Kill," "Le Tigre," "Julie Ruin").
The discussion will take place from 7 to 8:30 p.m. at the City Council Chambers, 625 N. San Vicente Blvd.
Tickets are $30 + tax, which includes one copy of the book from Book Soup. A limited number of free tickets (which do not include a copy of the book) will be provided to West Hollywood residents upon providing proof of residency via a government ID, lease or utility bill. Please confirm your address is in West Hollywood by visiting www.weho.org/streets, and email Mike Che, arts coordinator, at mche@weho.org to reserve tickets. There is a limit of two tickets per person and tickets may not be resold.