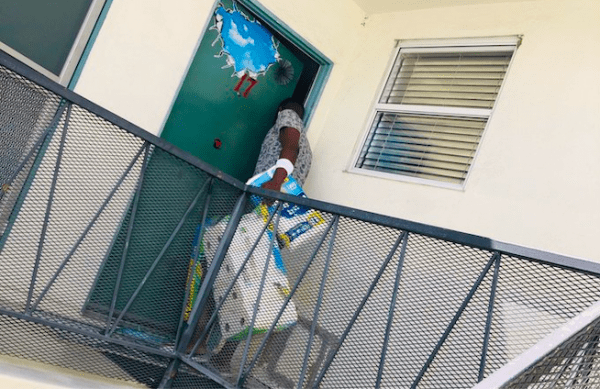 Gemmel Moore's mother has amended her lawsuit against L.A. County District Attorney Jackie Lacey and Deputy D.A. Craig Hum to add an allegation of racial discrimination, and Ed Buck, arrested in connection with Moore's death, now is said to have been planning to flee California to avoid arrest and prosecution.
Those are the latest developments in an issue that has put West Hollywood in the national spotlight since the July 2017 death of Moore, a 26-year-old black sex worker, of a drug overdose in the Laurel Avenue apartment of Ed Buck, a 65-year-old white gay man known for his contributions to Democratic Party candidates and animal rights advocacy.
LaTisha Nixon filed a lawsuit against Ed Buck and D.A. Lacey in February. The lawsuit alleged that District Attorney Lacey and Craig Hum violated Gemmel Moore's civil rights in what it described as their "race-based refusal to prosecute Ed Buck, which ultimately resulted in the January 7, 2019, death of Timothy Dean under almost identical circumstances that should have been prevented."  Dean, 55, was a black man found dead of a methamphetamine overdose at Buck's apartment
In an amendment filed last week, Nixon's lawyers call out a "discrepancy" between allegations included in criminal charges filed by the District Attorney against Buck earlier this month regarding another drug overdose and charges filed by the U.S. Attorney that cites Moore's death. The L.A. County District Attorney's case cites the drug overdose in Buck's apartment on Sept. 11 of a black man who escaped and survived and is said to have provided evidence of his encounters with Buck, with whom he reportedly lived for a month or more. That man, whose identity has not yet been revealed, is known as "Joe Doe." In his arraignment in L.A. Superior Court on Sept. 18, Buck was accused of "three counts of battery causing serious injury, administering methamphetamine and maintaining a drug house"  in the Joe Doe incident.
The charges filed by federal prosecutors cites Buck's alleged involvement in the 2017 death of Moore and says investigators have statements from nine other black men who claim that Buck administered drugs to them or strongly encouraged them to use drugs and paid them for sex.  Lacey's office said it declined to prosecute Buck in Moore's death because it had not found sufficient evidence to guarantee a conviction.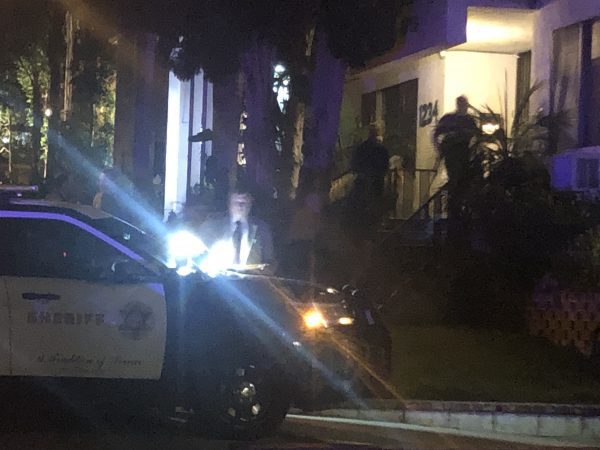 "This discrepancy is further evidence of the County's discriminatory rejection of reports made by Black gay crime victims," said Hussain Turk, an attorney representing LaTisha Nixon in her civil suit against Buck and D.A. Lacey.  "This discrepancy proves that the County does not investigate reports made by Black gay crime victims.  This discrepancy demonstrates that the County has a discriminatory policy of selectively investigating criminal activity depending on a victim's race and sexual orientation.  The County's policy, as such, violates the Equal Protection Clause of the Fourteenth Amendment of the United States Constitution, and Ms. Nixon will continue to prosecute the County for discriminating against Black criminal complainants until justice is served and the policy is reversed."
Jasmyne Cannick, who has represented LaTisha Nixon in her campaign to have Buck prosecuted, yesterday published an allegation that "Joe Doe," the man who overdosed and escaped Buck's apartment on Sept. 11, has claimed that at one point he and Buck left Buck's Laurel Avenue apartment and hid at various motels for fear Buck was going to be arrested.  Joe Doe, who is said to be 37 years old, is rumored to be the man entering Buck's apartment carrying toilet paper and paper towels in a photograph tweeted by Cannick on Sept. 6.
On her website, Cannick said that Doe "said that Buck's attorney Seymour Amster called Buck and told him that he was going to be arrested and to leave the state. Doe says that set off a chain of events that culminated with him going on the run with Buck for several days in an attempt to avoid being arrested.
"Doe says that two days before the second anniversary of Gemmel Moore's death on July 24, he was at Starbucks on Sunset and La Brea in Hollywood when he received a call from Ed Buck," Cannick writes.
" 'Buck sounded worried,' Doe said.  'Buck told me that his lawyer Seymour Amster called him and said that there was a rumor that he was going to be arrested and he needed to get out of the house and out of the state and go.'
"And go they did, according to Joe hiding in various motels in L.A. County.
"On Monday, July 29, Doe says Buck decided to go home after he searched Google and found out that there was only a vigil Saturday (in front of Buck's apartment building).
" 'He called Seymour and told him that he wasn't seeing any information that anyone was looking for him and that all he saw was a vigil at his apartment,' said Doe. 'Buck told Seymour that nothing else was going on so he was going to check-out and he was happy to be going home and that he was happy that the fourth was coming up because he was going to be on Medicare and he was going to be able to go to the doctor and get a full physical and not pay $1,400 a month for health insurance'."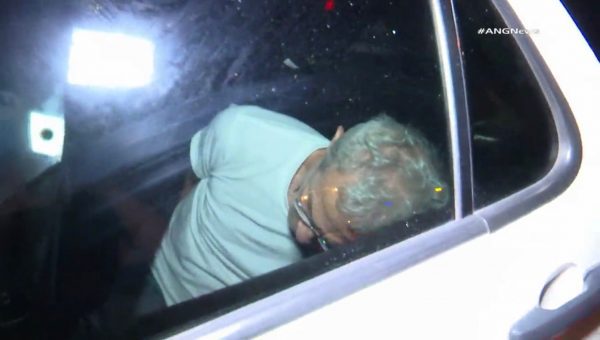 Although she presents no evidence to support that, Cannick alleges that someone in the Los Angeles County Sheriff's Department or the District Attorney's Office may have leaked information about a possible arrest to Amster.
"Victim after victim has told me about how they always felt like Buck had a special relationship with the West Hollywood Sheriff's Department," Cannick said. "That when Buck would call the sheriffs to have them removed from his apartment they would always come running and seemed to have a friendly relationship with him."
WEHOville has not yet received a response from Amster to the allegations published by Cannick.