He may not be as eye-catching as Stormy Daniels. (Or as creative as Sabo). And he won't be getting the key to the City of West Hollywood from the mayor or one of the City Council members. But another major figure in the controversy that is Donald Trump will be visiting West Hollywood soon.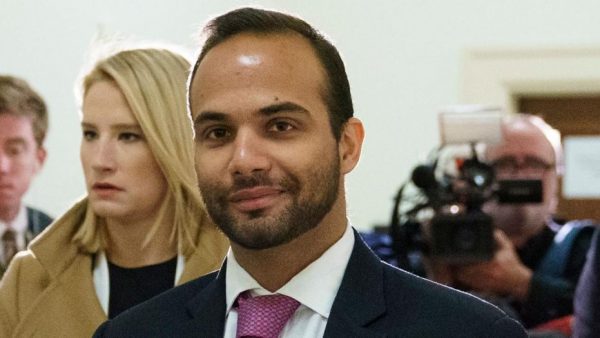 That is George Papadopoulos, a major member of Donald Trump's 2016 presidential campaign team who pleaded guilty to making false statements to FBI agents relating to contacts he had with agents of the Russian government while working for the Trump campaign.
Papadopoulos will be the guest speaker at the Oct. 18 mixer of the Log Cabin Republicans on the roof of Fiesta Cantina, the bar and restaurant at 8865 Santa Monica Blvd. in WeHo's Boystown nightlife district. Log Cabin Republicans is an organization of conservative LGBT people who support the Republican Party. The organization has been a backer of Donald Trump.
"Hope you can make this one," says an email announcement of the event. "Bring friends and foes alike. It's gonna be UGE."
The federal charges against Papadopoulos came from the Mueller investigation into allegations of Russian interference in the 2016 presidential election. Papadopoulos, who had been a member of the foreign policy advisory panel for Trump's election campaign, was sentenced to 14 days in prison, 12 months of supervised release, and 200 hours of community service and was fined $9,500.
After Papadopoulos's arrest, Donald Trump described him on Twitter as "the young, low level volunteer named George, who has already proven to be a liar." However, Trump later appeared to agree with Papadopoulos's assertion that he was a victim of a "deep state" conspiracy, something Papadopoulos alleges in his 2019 book "Deep State Target."
"Deep State" is a term used by conspiracy theorists assert that there is collusion and cronyism in the US political system and a hidden government within the legitimately elected government.