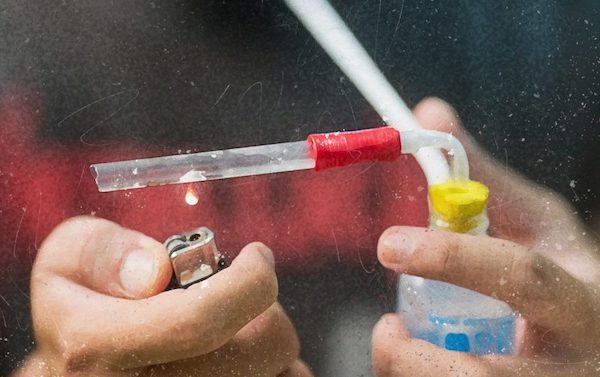 A review of data from a compilation of surveys conducted between 2014 and 2019 of more than 1,000 West Hollywood residents and visitors reveals that use and abuse of methamphetamine is a top concern.
The West Hollywood Project, an initiative funded by the L.A. County Department of Public Health to reduce drug and alcohol problems in West Hollywood, surveyed hundreds of people over the last several years at its alcohol- and drug- free community events #Boom and #Sizzle to gauge opinions about substance abuse in the city.
The West Hollywood Project reports that "more than 67% of people surveyed at #Sizzle (part of the annual L.A. Pride Festival) and more than 50% of people who attended #Boom (a New Years Eve event) between 2014 and 2019 believe meth misuse is prevalent in West Hollywood.
"A majority of #Boom attendees believed open meth use in bars, clubs, and community events is the substance abuse harming West Hollywood the most," said the West Hollywood Project.
The use of meth, an extremely addictive and dangerous drug popular among some members of the gay community, has been a major issue in West Hollywood for years. In 2016, WEHOville published a story about the ease with which residents could buy meth from dealers on Grindr, the gay sex hookup app headquartered in West Hollywood. Competing hookup apps took steps to block symbols and words that indicate someone is trying to sell a drug, while Grindr did not.
The concern has escalated in recent years because of nationwide news coverage of the deaths of two African-American men of meth overdoses in the Laurel Avenue apartment of Ed Buck, a white animal rights activist and donor to local and state Democratic party candidates. Gemmel Moore was found dead in the 1234 N. Laurel Ave. apartment in July 2017 and Timothy Dean was found dead there in January of this year. Buck last month was arrested by federal authorities and charged with providing drugs resulting in the deaths of Buck and Dean and three counts of distributing methamphetamine. His arrest followed a lengthy campaign by Moore's mother and friends and activists. It occurred after another black man overdosed in his apartment in September but escaped and called 911 for help.
The City of West Hollywood has responded to concerns about meth addiction by appropriating money to APLA Health and the LA LGBT Center to procure fentanyl test strips. Those strips are offered free of charge to drug users so that they can test the illegal drugs they buy for the presence of fentanyl, an overdose of which can cause immediate death.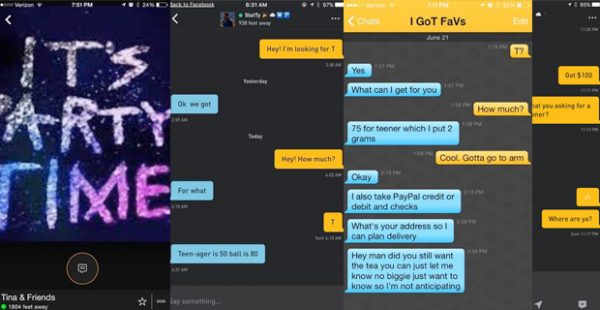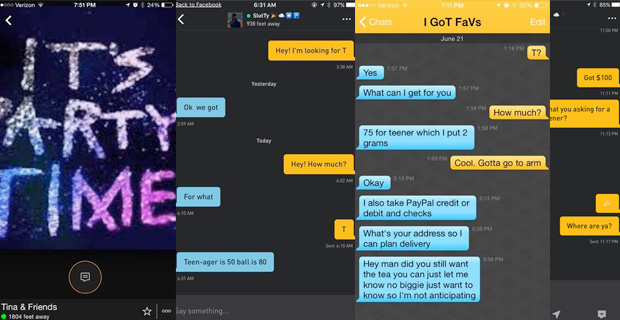 However, the city hasn't worked to publicize the risk of methamphetamine use to those people – primarily young gay men – who often begin using the drug without being aware of its risks. In 2016, when WEHOville reported on the prevalence of online meth dealers, both Councilmembers John Duran and John D'Amico responded by noting that the city provides great recovery service for drug addicts. However, D'Amico also told WEHOville that perhaps the city should consider promoting "Info that could speak directly to those not yet in the grips of meth addiction — what is in the drug and in store for them if they become addicted."
Other areas have done that. For example, the Montana Meth Project, launched in 2005, created a campaign aimed at 12- to 17-year-olds that described the destructive effect of methamphetamines on users and their communities in graphic detail through television ads, radio ads, and billboards.
In today's announcement of the West Hollywood Project's review of surveys about meth use, Mayor D'Amico again called out the city's recovery services.
"The City of West Hollywood contracts with a multitude of substance abuse treatment providers to offer a full continuum of treatment, including harm reduction, inpatient medical detox, residential, transitional/sober living and Intensive outpatient programming to our community members struggling with addiction to crystal meth," D'Amico said. "Despite all that the city does to address the meth epidemic, there is a constant and undeniable level of meth use and abuse in the city."
The city has partnered with the Safe West Hollywood Community Coalition (SWHCC), a branch of the West Hollywood Project comprised of residents, prevention professionals, and treatment providers, to develop a "meth report card" that will quantify key metrics like meth overdoses and mortality rates in West Hollywood. Medical service and rescue data provided monthly by the Los Angeles County Fire Department does not distinguish between problems caused by the use of illicit drugs and those caused by an accidental overdose of a prescribed medication.
The West Hollywood Project said its the meth report card will be released right before a "Meth Town Hall" scheduled for February. "SWHCC is partnering with the City to host the Meth Town Hall, where community leaders and activists, elected officials, nonprofit representatives, and concerned citizens can come together and discuss ways to combat meth use in West Hollywood. "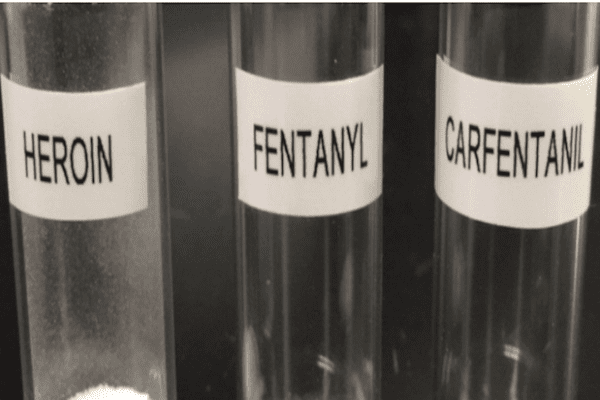 The SWWHC has focused on reducing the risk of immediate harm to meth users rather than educating the gay community of the drug's potential risks. "The Coalition hosted a workshop in West Hollywood during the summer to train servers, bartenders, property managers, and other concerned community members, on how to use Narcan to reverse an overdose," says the West Hollywood Project's announcement of its review of surveys of drug concerns. "Narcan reverses the effects of opioids on the brain. It is increasingly used by police, first responders and ER doctors to revive overdose patients. More than 50 people were trained at the workshop and plans are underway to host more training events."
The 7th annual #Boom alcohol- and drug-free New Year's Eve party is scheduled for Dec. 31 from 8 p.m. to 1 a.m., at the West Hollywood Auditorium, 647 N. San Vicente Blvd. The Meth Town Hall is scheduled for Feb. 12, 2020, from 5 to 10 p.m. at the West Hollywood City Council Chambers, 625 N. San Vicente Blvd.