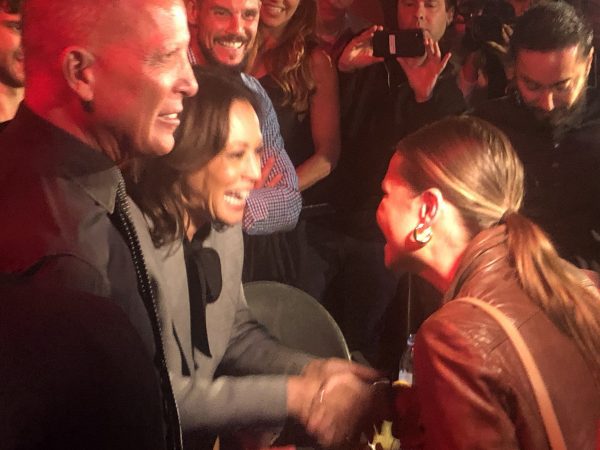 A huge crowd turned out at the Abbey tonight to greet Kamala Harris, the latest candidate for the Democratic presidential nomination to appear in West Hollywood.
Harris was followed by TV cameras as she walked through the Abbey, with its owner David Cooley at her side, stopping by at a Human Rights Campaign event in the Within cocktail lounge.
Harris served as California's Attorney General from 2011 to 2017, when she was elected to the U.S. Senate. She is the second African American woman in history to be elected to the U.S. Senate, and the first African American and the first woman to serve as Attorney General of California.  Harris is one of the front runners among the large slate of candidates for the Democratic Party nomination for president
Pete Buttigieg, another leading candidate, had attended a campaign fundraising event at the Abbey on May 9 and had at a "meet and greet" at Bar Lubitsch on March 14.