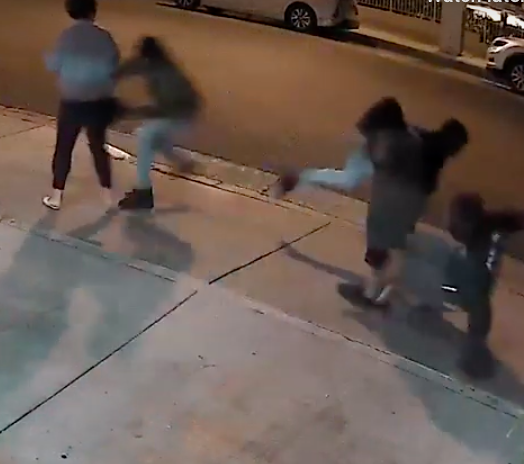 Some thieves seem to be attracted to style. The widely publicized snatch and run theft of purses from two women walking on the sidewalk on Kings Road on Oct. 6 is one example. But that wasn't the only purse-theft incident reported to the West Hollywood Sheriff's Station. Another purse was stolen in a late-night rendezvous on Westbourne Drive on Sept. 30, and three men stole purses from a store on Melrose on Oct. 4. And then there was that thief that got away with 20 bottles of nail polish.
Below is a list of all Part 1 (serious) crimes reported to the West Hollywood Sheriff's Station Sept. 30 through Oct. 6.  A more complete list of all crimes can be found on Crimemapping.com A list of those arrested in West Hollywood can be found here.
Sept. 30.
Grand Theft. 900 block Westbourne Drive between 2 and 10:59 a.m. A man removed a cell phone, purse, and two wallets after being invited into the residence by the victim. #06505
Robbery (Strong-Arm). Detroit Street / Lexington Avenue at 3:20 a.m. A man was walking on Detroit Street when the suspect approached and began talking to him. A short time later, the suspect punched the victim in the face and took his cell phone. #06480
Vehicle Burglary. 7300 block Santa Monica Boulevard between 7 and 9 p.m. An unknown suspect removed a backpack containing a tablet computer from the back seat. No sign of forced entry. #06489
Vehicle Burglary. 7500 block Hampton Avenue between 5 p.m. and 9 a.m. the next day. An unknown suspect ransacked the glove box and removed a camera from the trunk. No sign of forced entry. #06514
Oct. 1
Aggravated Assault – Knife (Suspect Arrested). 1100 block La Brea Avenue at 7:29 a.m. A man stabbed the victim one time in the shoulder with a nail file during a dispute in the parking lot of the business. The suspect was arrested. #06502
Oct. 2
Nothing significant to report.
Oct. 3
Vehicle Burglary. 800 block North San Vicente Boulevard at 8:50 p.m. An unknown suspect smashed the rear driver's side quarter panel window and removed a leather tote bag containing paperwork from the back seat. #06563
Oct. 4
Robbery (Strong Arm. 8500 block Melrose Avenue at 12:44 p.m. Three men removed several purses from a display area and attempted to leave the store without payment. A security guard tried to intervene and was pushed to the ground by one of the suspects. All three suspects fled the area on foot. #06579
Oct. 5
Other Burglary. 8600 block Sunset Boulevard at 6 p.m. An unknown suspect smashed the front store window and removed 20 bottles of nail polish. #06645
Oct. 6
Vehicle Burglary. 100 block North Robertson Boulevard between 12:30 and 2 p.m. An unknown suspect smashed the rear passenger's side window and removed a bag containing a laptop computer, iPad, and jewelry from the rear storage area. #06616
Robbery (Strong-Arm). 1000 block North Kings Road at 9:50 p.m. two women were walking northbound on Kings Road when three men approached them from behind and pulled their purses away from them. The suspects fled the area southbound on Kings Road. #06625