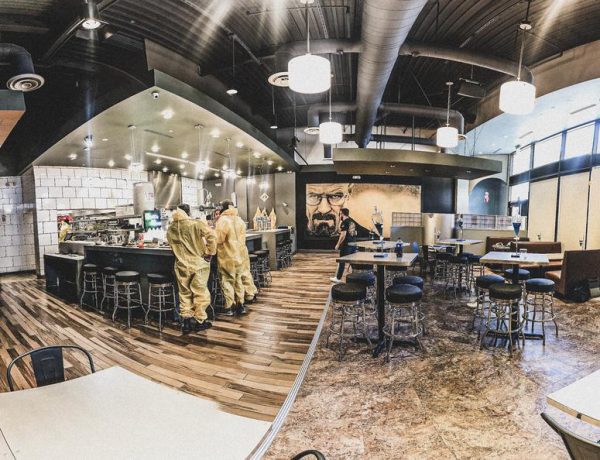 West Hollywood, a city that has been in the news for the meth-related deaths in Ed Buck's apartment and whose gay population struggles with drug addiction, is now home to a "Breaking Bad" pop-up restaurant.
The restaurant, "The Breaking Bad Experience," is located at 7100 Santa Monica Blvd. east of Formosa. It is a promotion for "El Camino: A Breaking Bad Movie," a newly released film that is an epilogue to the "Breaking Bad" television series. That series tells the story of Walter White, a high school science teacher who begins to manufacture and market methamphetamine, a highly addictive and dangerous drug.
"You don't have to build your own meth lab to go full Walter White," says a story about the opening in TimeOut Los Angeles. "This month, the team that brought us pop-up restaurants inspired by Good Burger, Saved by the Bell and 90210 is launching a temporary restaurant and bar that dives into the world of everyone's favorite chemistry teacher turned drug kingpin."
The menu will feature Heisenberg sliders, a reference to the name that White adopts when he tries to go undercover. The servers will be wearing hazmat suits, a nod to the fact that manufacturing meth is a highly dangerous activity. And an RV like the one in which White lived and manufactured meth will be wrapped around an inside wall.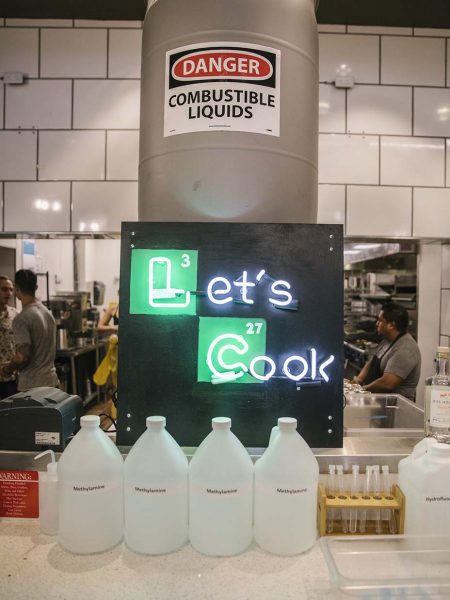 "It's exciting to be able to give the folks who supported the show for all these years the chance to experience Walt's world firsthand," Breaking Bad creator, Vince Gilligan, said in a news release.
Jimmy Palmieri, founder of the Tweaker's Project, an organization that provides help to those struggling with addiction, was critical of the pop-up. "Because of the struggles, deaths, and lives ruined from meth in this city, I find this to be tasteless and inappropriate. Good luck to them. I wonder if they will be donating the proceeds from this venture to our providers that try to heal the bodies and minds destroyed by meth."
The restaurant will be open Tuesdays through Sundays from 4 to 10 p.m. requires pre-paid reservations, which can be made on its website. The website features streaming images of smoke that would be familiar to those who have tried to cook chemicals into methamphetamine. The reservation costs $30, which gets one a chair at a table for 90 minutes plus a drink and one item from the menu.