We asked and you answered. This is the first in a series of announcements over the next few days of the winners in WEHOville's annual Best of WeHo contest. Coming soon will be Best Of listings of pet services, spas, hair salons, gyms, and restaurants, to cite a few of the categories. And with our final announcement, we'll announce the winner of a weekend stay in a beautifully redesigned room at the Mondrian Los Angeles, which graciously offered that prize to encourage West Hollywood residents to call out their favorite local businesses to friends and neighbors.
Best Art Galleries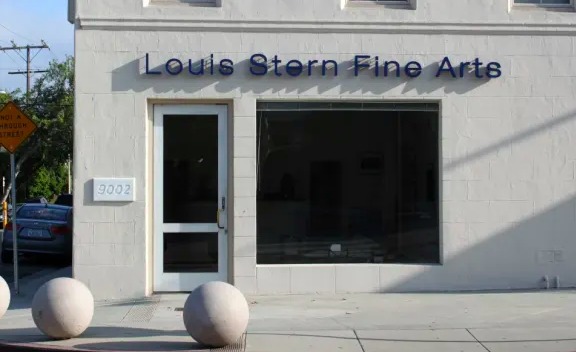 No. 1. Louis Stern Fine Arts
If you had any doubts about the quality of the work on display at this gallery on Melrose, consider the story of its owner, Louis Stern. Born in Casablanca, Morocco in 1945, he was the oldest son of art dealer Frederic Stern, whose focus was 19th Century French painting. In other words, Louis Stern's life has been art.
Stern's galley focuses on Mid-Century West Coast Geometric Abstraction and, it says, "represents the artists who defined and epitomized the California Hard Edge movement: Lorser Feitelson, Helen Lundeberg, and Karl Benjamin. The gallery also holds works by other influential Mid-Century abstract painters including John McLaughlin, Frederick Hammersley, Roger Kuntz, Matsumi Kanemitsu, and Ynez Johnston."
Its contemporary artists including Mark Leonard, Kellyann Burns, Mokha Laget, and Richard Wilson, along with sculptors Knopp Ferro and Cecilia Miguez and photographers Magali Nougarède and Jean-Francois Spricigo.
Oh, et si vous êtes francophile, considérez ceci: In 2007, Stern was presented with the Chevalier de la Légion d'honneur ("Knight of the Legion of Honor") by Pierre Vimont, the French ambassador to the United States, on behalf of the President of France. France's most prestigious award went to Stern in recognition of his promotion of French culture and French artists and his French/American civic affiliations.
Louis Stern Fine Arts, 9002 Melrose Ave., https://www.louissternfinearts.com, (310) 276-0147
2. Maxfield Gallery, 8818 Melrose Ave., www.maxfieldla.com, (310) 275-8818
3. New Image Gallery, 7920 Santa Monica Blvd., http://www.newimageartgallery.com (323) 654-2192
Best Cannabis Dispensaries
1. MedMen
MedMen opened its flagship location in West Hollywood in April 2016 as a medical cannabis dispensary with a mission to change the way the world perceives weed.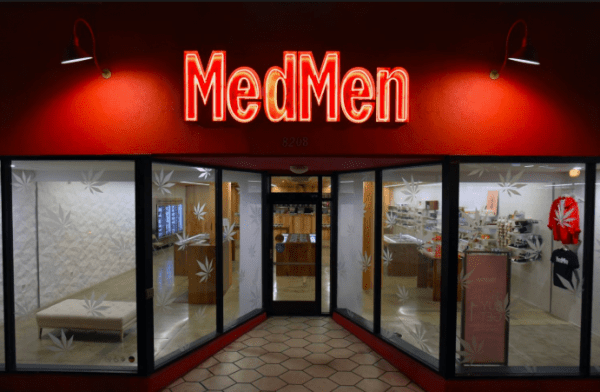 Now, as one of the four medicinal cannabis dispensaries in business, MedMen also has a temporary license to sell recreational cannabis. Its WeHo location calls to mind the design of a trendy Apple store. And it offers for sale refrigerated marijuana edibles, confections like lollipops and chocolate-covered candies, gourmet dog treats, vape, cannabis-infused lotions – and candy apple red MedMen-branded water bottles and t-shirts.
MedMen, 8208 Santa Monica Blvd., www.medmenshop.com, (323) 848-7981
2. Exhale, 980 N. La Cienega Blvd #102, www.exhalemedcenter.com, (424) 279-9497
3. Zen Healing, 8464 Santa Monica Blvd., www.zenweho.com, (323) 656-6666
Best Dry Cleaners
1. Holloway Cleaners
You gotta love 'em (or hate 'em).  But then that's pretty much what one expects from Yelp reviews. Hollyway Cleaners, owned by Amin Amersi and his wife, Sarina, certainly is beloved by many in the entertainment business.
On the positive side: "I have to say I used to go here many, many years ago as did most of my friends in the business," said one Yelp reviewer. "But today I needed a stain removed from a silk top and I needed it ASAP. Karim not only waited for me to get there but he got the stain out in less than 10 minutes and charged me a beyond good price. I and my celebrity stylist daughter (who I got it cleaned for) will be going back and boasting to all my other stylist friends and family. So Karim always keep it groovy."
Then there are those who complain about the prices and the fact that all the stains don't get removed.
Hollyway stands out in several other respects. For example, Amin's father, Fatehali Amersi, made it one of the first dry cleaners west of the Rocky Mountains to change into the environmentally friendly technology known as GreenEarth. Then there's the story of its founders, the Chortkoff brothers, who sold the business in 1984. They were known for giving cakes to favorite customers on their birthdays and flowers to women on Mother's Day. "Until the early 1980s, the Chortkoffs printed 'Hollywords,' a free newspaper crammed with neighborhood notes and helpful cleaning tips," says a story about West Hollywood's drycleaning mania published in the Los Angeles Times in 1986.
Hollyway Cleaners, 8359 Santa Monica Blvd., www.hollywaycleaners.com, (323) 654-1271
2. Four Seasons Cleaners and Laundry, 8042 Santa Monica Blvd. #5009, www.fscleaners.com, (323) 654-5189
3. City Express, 8205 Santa Monica Blvd. #3, (323) 654-4007