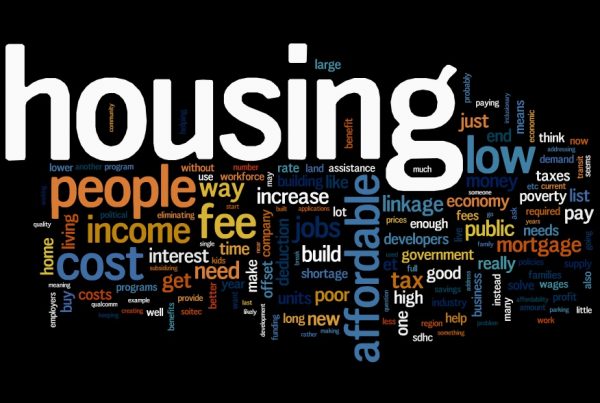 A 20,000-square foot condo on Beverly Boulevard with an asking price of $85 million. The possibility that West Hollywood may need to add 3,460 housing units over the next eight years.
Both were subjects ofdiscussion on Monday night as the West Hollywood City Council took into consideration a proposal by Councilmember Lauren Meister to establish a maximum average size requirement for apartments or condos in mixed-use buildings in commercial zones.
The city currently limits housing units in areas zoned R3 (medium density for apartment and condo buildings) to an average of 1,500 square feet and those in the areas zoned R4 (high-density locations) to an average of 1,200 square feet. The limit is an effort by the city to get developers to build more housing units rather than fewer and larger ones.
A memo from City Hall staff presented to the Council along with Meister's proposal notes the average unit size limit was established in 2009. "The purpose of the requirement was to ensure that the city's high-density residential zones were in fact utilized for high-density development, which would help meet the city's housing goals, prevent the loss of units, and encourage smaller units, potentially reduce housing costs."
But there is no limit on the size of residential units in commercial districts, where developers can add apartments or condos to buildings that also include offices and retail and restaurant spaces.
The most striking example of that is a rumored plan by Townscape Partners to combine two 10,000-square-foot units on top of the building it is redeveloping at 8899 Beverly Blvd. into one 20,000-square-foot unit that would go on the market for $85 million. That would put West Hollywood in competition with New York City as home to the nation's most expensive condo.
Meister argued last night that the need for some sort of restriction on average unit size was evident in the 8899 Beverly proposal. She also pointed out that a draft of the Regional Housing Needs Assessment prepared by the Southern California Association of Government includes a goal of 3,460 new housing units for West Hollywood over the next eight years. Beverly Hills, a city with roughly the same population spread over three times West Hollywood's 1.89 square miles of land, would be required to build only 1,368 housing units.
The RHNA process is part of a state requirement that local governments update the housing elements of their General Plans to accommodate anticipated growth in population, households, and employment. The RHNA assessment takes into account many things, including anticipated population and household growth, job accessibility, and transit accessibility. The latter two issues are especially important to West Hollywood given that the local economy is based on hotel and nightlife, businesses whose workers often cannot afford the rents in West Hollywood. In fact, 80% of those who work in West Hollywood live outside the city and must commute here to work.
The SCAG must adopt by October 2020 a RHNA plan that will cover the period from October 2021 to October 2029. The RHNA numbers are essentially a goal and not a requirement. A city must show that it has the zoned capacity for housing for very-low-income, low-income, moderate-income, and above-moderate-income households. Critics of RHNA have complained that while cities must show they have room for certain numbers of housing units, they can find ways to block construction, which is particularly easy in California given its highly restrictive local development laws.
Meister's proposal is that the city consider setting a maximum average residential unit size for commercially zoned areas that is smaller than that for the R3 and R4 districts. Another option is to set an absolute cap on the size of such units rather than an average limit, which would allow a developer to put a mix of very large and very small units in one building.
Anthony Vulin, a local real estate agent, spoke in favor of setting a limit on unit size. Noting that he is a big advocate for affordable housing, Vulin said "the fastest way to have more affordable housing in this city is to build as many units as possible."
Vulin also argued that the city should create incentives for developers to build projects with so-called micro-units and studio apartments of as little as 400 square feet. One incentive would be to reduce the parking space requirements for such units.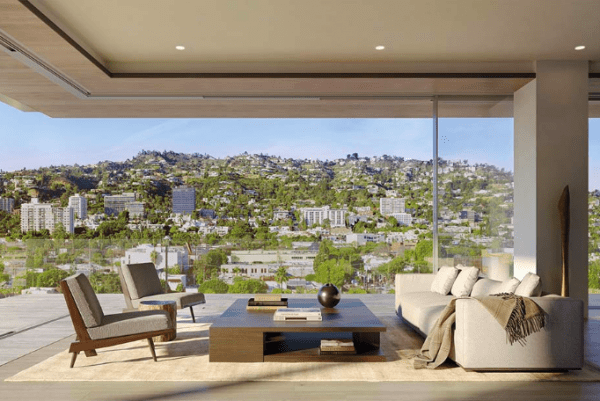 Councilmember John Heilman supported the exploration of ways to permit construction of micro-units with no or reduced parking requirements. However, Heilman said that the shortage of housing in Southern California is largely driven by the cost of land and construction. "We can regulate this until we're blue in the face, and the cost of living is still going to be quite high here," he said.
Mayor John D'Amico supported Meister's proposal. "I am very concerned that our policies continue to advocate for housing for rich people with an occasional affordable unit thrown inside," D'Amico said. "What we want to do is build housing for everyone, not just rich people from foreign countries."
Councilmember John Duran argued that the market should decide the size and cost of housing units rather than government. But he suggested the city could consider average unit size on a neighborhood by neighborhood basis. Duran recommended that, as an alternative to Meister's proposal, the Council ask City Hall staff to look into the idea of requiring developers of mixed-use projects in commercial areas to include micro-units with lower parking requirements. That proposal passed in a unanimous vote.