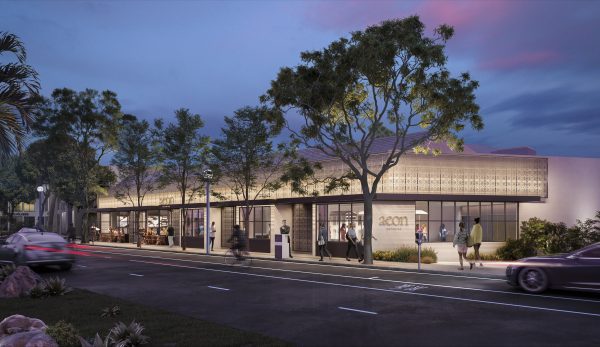 The West Hollywood Business License Commission has approved a license for Aeon Botanika, clearing the way for the opening of another recreational and medical cannabis retailer and a cannabis lounge.
Aeon now must obtain a state license before it can open at 8448 Santa Monica Blvd., a long-empty space that once housed a mattress retailer and briefly a gym. Aeon also will seek a license to add a wellness center and sidewalk café at that location.
Aeon is the fifth recreational/adult-use cannabis retailer to secure a business license from the city. It is one of eight cannabis retailers that qualified for a recreational cannabis license in a lengthy process that involved the analysis of applications by an independent five-member panel appointed by the City Manager. Others that have been approved by the business license commission are PleasureMed, 7715 Santa Monica Blvd., near the Pleasure Chest adult stores; Artist Tree, 8625 Santa Monica Blvd., the location of the former FrontRunners athletic shoe store; Calma at 1155 N. La Brea Ave., and Budberry at 8271 Santa Monica Blvd., the current location of the Thomas Schoos design studio.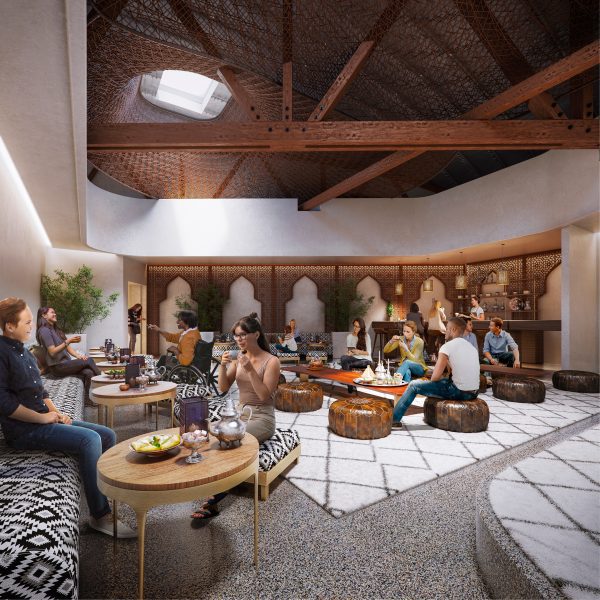 Aeon hopes to open this Spring with a restaurant serving breakfasts, lunch, and dinners. The coffee program will be directed by Ritual Coffee Roasters. Fred Eric of Fred62 will serve as Aeon Botanika's culinary director. The wellness center will offer appointments and sessions with a licensed integrative dietitian, acupuncturist, massage therapist, and a functional medicine physician. Aeon Botanika will offer morning meditation practice, yoga, educational lectures, panel discussions, and community events.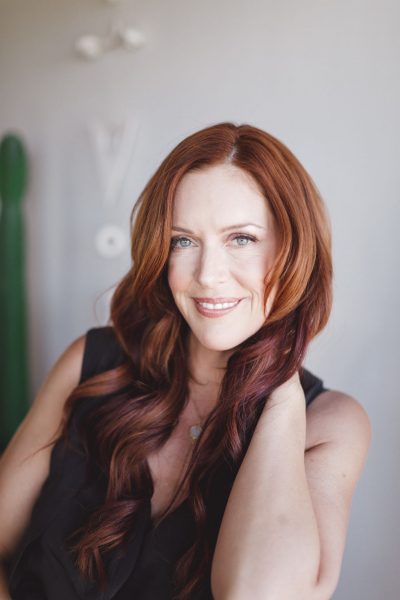 "We are in a time when more people are turning to cannabis as a medicine and including it as part of their wellness lifestyle," said Nicole Fox, a registered dietician who is a founder of Aeon, in an announcement of the permit approval. "I am thrilled to bring my two passions, healthcare, and cannabis, together to create the Aeon Botanika experience. I am beyond grateful to the City of West Hollywood, who has always supported the movement to end the prohibition of this healing plant. We are committed to paying this forward as a social impact company."
"We're not just creating a business," said Veena Parekh, co-founder of Aeon Botanika. "We are building a place of beauty where people can gather, connect, rejuvenate and deepen their practice of wellness in new ways. Joy, relaxation, and education are all important dimensions of wellness and the combination of the different spaces we are curating is such a unique opportunity to bring these all together. We believe cannabis can be a catalyst for positive change in individuals and in society; this is the vision we are bringing to life."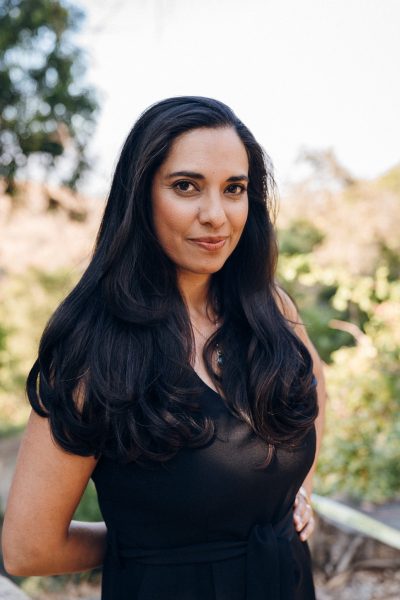 Aeon Botanika will offer its own line of non-cannabis herbal formulas for health. The company will unveil its house-grown, craft cannabis flower and microdose cannabis wellness product line in Spring 2020 with the launch of the West Hollywood flagship store. A second store is being planned for Summer 2020 in the Mid-Wilshire district of L.A., with plans for expansion in key markets in California and nationally.
Ferrier Architecture Studio is designing the 7,000-square-foot space on Santa Monica Boulevard. Keith Greco, a founding partner and designer for both The Little Door & Cliff's Edge restaurants, is designing the interiors.