Here are the barbershops, spas, skin and hair salons, dentists and more that readers of WEHOville ranked among the top three in each category. And there's more to come. Soon we'll be featuring the best restaurants and bars, non-profits, pet services, and other local business categories.
Looking Good / Best Barbershop
1. Like a Gentleman Barbershop
Some guys just want to sit quietly, close their eyes, and contemplate while the barber is buzzing around the top of their heads. Others enjoy a conversation with their barbers (who learn more about their customers than one might imagine.) But if you're in the chair at Like a Gentlemen, you're likely to spend your time trying to absorb the fascinating décor around you.
As it explains on its website, Like a Gentleman is "located at what was once the London Fog nightclub on Sunset Boulevard, where The Doors served as the house band in the '60s… the decor and grooming services … will allow an ordinary man to leave looking and feeling like a true gentleman."
Like a Gentleman Barbershop, www.likeagentlemanbarbershop.com, 8919 Sunset Blvd., (424) 335-0553
2. Blades, 801 Larrabee St. #1, https://www.bladesforhair.com/, (310) 659-6693
3. The Drunken Barber, 8000 Sunset Blvd., www.facebook.com/TheDrunkenBarber/, (323) 921-2477
Looking Good / Best Hair Salon

1. Sally Hershberger Salon
If "Sally Hershberger" doesn't ring a bell, you haven't been watching reality TV or following the stars (those Hollywood ones, not the celestial ones).
This Sally Hershberger Salon is the first of four that she has opened (the other three being in New York City.  Hershberger is known for creating Meg Ryan's "Sally Shag"  and for her appearances on the Bravo reality show, "Shear Genius."
While it's said that you can get a simple haircut for $14 to $20, Hershberger herself is known for charging $600 to $800 for a haircut. Partial highlights start at $200 and full highlights at $250.
Sally Hershberger Salon, 760 N. La Cienega Blvd., 3rd Floor, www.sallyhershberger.com/, (310) 854-4922
2. Ken Paves Salon , 818 N La Cienega Blvd., www.kenpavessalon.com, (310) 205-0087
3. Marco Pelusi Hair Salon, 636 N. Robertson Blvd., www.marcopelusi.com, (310) 967-0999
Looking Good / Best Skin Care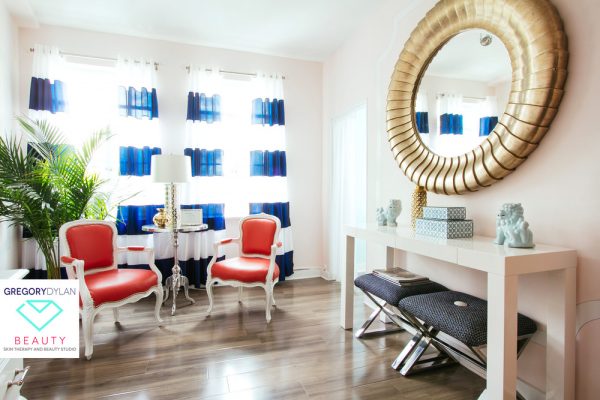 1. Gregory Dylan Skincare and Beauty
Gregory Dylan is back again on the Best of WeHo list.  As we've said before, if you want to get a sense of Gregory Dylan, check out "Boy Meets Beauty," his YouTube channel.  "Beauty Guru meets boy-next-door best describes the fresh-faced aficionado and Gregory Dylan Skincare & Beauty founder, Gregory Dylan."
Dylan also is so digitally savvy that he will give you a virtual consultation via FaceTime or Skype ($150 for 30 minutes).
Among the treatments he offers are the Haute Couture Facial (55 minutes for $185) and the "Cinderella" ($175 for 45 minutes) — "The perfect Red Carpet facial to plump, fill, lift and glow!" says Dylan Skincare.
Gregory Dylan Skincare and Beauty , 801 Larrabee St., Suite 11, www.gregorydylanbeauty.com, (310) 467-8186
2. Ole Henriksen Face & Body, Sunset Plaza, 8622 Sunset Blvd., www.olehenriksenspa.com, (310) 854-7700
3. Amanda Hyde Skin, Phenix Suites, 1250 N. La Brea Ave. #128 www.amandahydeskin.com/, (323) 401-0530
Looking Good / Best Day Spa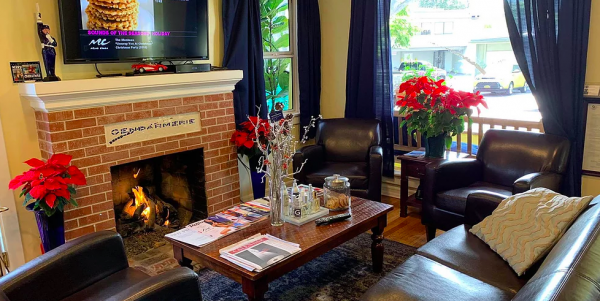 1. The Gendarmerie Boutique & Spa
A spa? A nail salon? A hair salon? A massage parlor? Gendarmerie offers it all.  And not only can you get your hair cut there, but Gendarmerie also offers a hair removal service (which typically is requested for an area of the body other than the top of your head.)
The Gendarmerie, located in the heart of the Norma Triangle neighborhood of West Hollywood, is a great for weddings, engagements, presentations, filming, and private events. If you want a moment to relax, enjoy the Gendarmerie's outdoor patio surrounded by a lush mature garden equipped with fountains. And there's on-site parking and WiFi.​
The Gendarmerie Boutique & Spa, 9069 Nemo St., www.thegendarmerie.com, (310) 858-9009
2. Voda Spa, 7700 Santa Monica Blvd., www.vodaspa.com, (323) 654-4411
3. Spa at Sunset Marquis, 1200 Alta Loma Rd., www.sunsetmarquis.com/west-hollywood-hotel-spa, (310) 657-1333
Looking Good / Best Dental Clinic
1. 3D Dental Group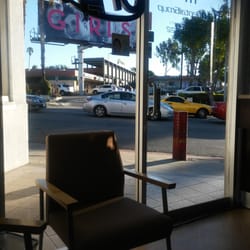 What 3D Dental Group promises its clients is "a reason to smile." What it delivers is not the routine tooth cleaning, braces, etc. It also has a focus on preventative care and education. "That's why we focus on thorough exams – checking the overall health of your teeth and gums, performing oral cancer exams, and taking x-rays when necessary," says 3D Dental. "We also know that routine cleanings, flossing, sealants, and fluoride are all helpful in preventing dental disease. Not only are we focused on the beauty of your smile, we're also concerned about your health. A review of your medical history can help us stay informed of your overall health, any new medications, and any illnesses that may impact your dental health."
3D Dental Group, 7901 Santa Monica Blvd., Suite 111, www.3ddentalgroup.com, (323) 822-1222
2. Thirty – 2 Advanced Dentistry, 8763 Santa Monica Blvd., www.thirtytwodentistry.com, (310) 289-8222
3. Sunset Smile Dental (a tie), 8606 Sunset Blvd., (310) 424-3690
3. VIP Dental Spa (a tie), 8747 Santa Monica Blvd., www.vipdentalspas.com, (310) 659-0120