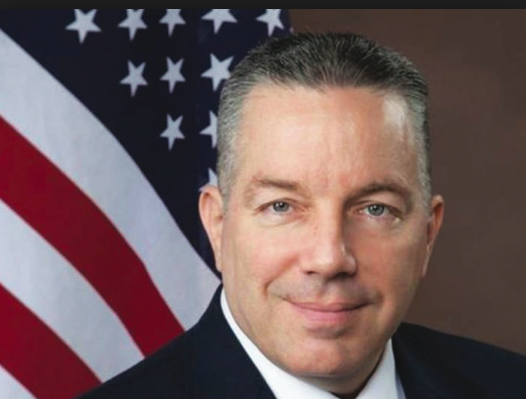 Alex Villanueva, the controversial Sheriff of Los Angeles County, will participate in a town meeting at Plummer Park's Fiesta Hall on Nov. 12.
The event is open to the public and will begin at 6:30 p.m. The park is located at 7377 Santa Monica Blvd. Limited parking is available in the lot accessed from Santa Monica Boulevard and in a lot on the north side of the park at Fountain Avenue and North Vista Street.
The meeting is likely to attract a number of local residents who have expressed concerns about the absence of foot patrols on the Eastside and assaults and car break-ins. Villanueva also is likely to face questions regarding controversial decisions he has made since he was elected Sheriff in 2018, defeating incumbent Jim McDonnell.
Right after taking office, Villanueva was criticized for reinstating Deputy Caren Carl Mandoyan. Mandoyan, who had worked for Villanueva's election campaign, had been discharged by McDonnell after allegations of domestic abuse and stalking a woman he had met while working at the West Hollywood Sheriff's Station.
The Los Angeles Times reported that Mandoyan was a member of a secret society of deputies known as the Reapers and had on his left ankle the group's tattoo — an image of the "Grim Reaper" holding a scythe and the name of his Sheriff's station.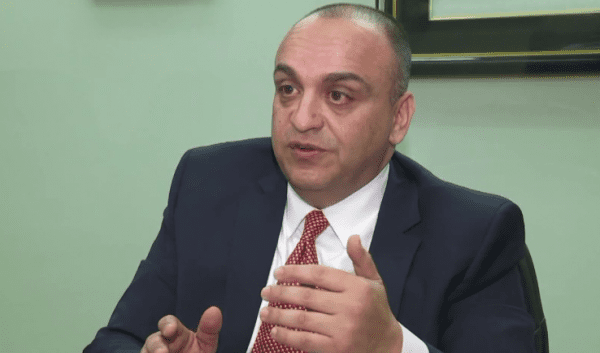 The Los Angeles County Board of Supervisors filed a lawsuit claiming that Mandoyan's reinstatement was illegal, and a judge has ordered that Mandoyan be stripped of his badge and his gun, although he remains an employee of the Sheriff's Department.
Villanueva also has been criticized for rehiring a homicide detective who had been banned from county jails after impersonating a deputy and delivering contraband to an inmate. Villanueva hired Mark Lillienfeld to investigate public corruption. He also has come under criticism for the hiring of his son, Johannes Jared Villanueva, seven months after he took office. The L.A. Times has reported that Johannes Jared Villanueva "was the subject of two bench warrants for failing to comply with a court-ordered treatment program tied to his 2009 conviction of a misdemeanor DUI ." He also has been accused of making an Instagram post that made light of the Holocaust.
Those and other issues have raised concerns among members of the Civilian Oversight Commission, which monitors actions of the Sheriff's Department but has little ability to take any action. Commission members recently expressed concerns that prisoners are released from county jails at midnight, a time that leaves them vulnerable to abuse. Also, while Villanueva has agreed not to directly hand over undocumented prisoners to Immigrations and Customs Enforcement, ICE offers allegedly are notified when they are being released so that they can pick them up outside the jails. Max Huntsman, who heads the Los Angeles County Office of Inspector General, told members of the commission recently that Villanueva has launched an investigation of him, apparently because of Huntsman's critical reports on the Sheriff's Department.
Another major issue is the Sheriff's Department's failure to comply with S.B. 1421, a bill passed in the fall of 2018 that requires law enforcement agencies to make public records of police conduct and discipline in cases where officers fired their weapons, killed or seriously injured somebody, engaged in sexual misconduct, or engaged in dishonest conduct while on the job. For decades such records have been kept private. Advocates for public openness have attributed that to opposition to their release by police officer and deputy unions. The endorsements of those unions are sought by local and state politicians.
WEHOville in January of this year sent a letter to Villanueva's office asking for a copy of any information regarding the possible discipline of Gerardo Valdivia. Valdivia is the Sheriff's deputy who in April 2014 shot and killed John Winkler, then 30, as he tried to escape a knife attack in an apartment at 939 Palm Ave. A friend, Liam Mulligan, was shot in the leg as he also fled. 
Statements by two women who lived in the building cast doubt on the truth of testimony by Valdivia and two other deputies involved in the incident to investigators for the District Attorney. The women lived down the hall from the apartment where the attack was taking place and knew Mulligan and Alexander McDonald, his attacker. They said that the showed photos of both men, who look quite different, to the deputies to help them identify McDonald. In the District Attorney's investigation, Valdivia and the other deputies denied having seen the photos.
Los Angeles County settled civil suits related to the attacks with a payment of $7.5 million to Mulligan and Winkler's family. That payout was one of the major contributors to a surge in the amount West Hollywood and other cities that contract with the Sheriff's Department must pay for insurance to cover damages awarded to victims of police misconduct. West Hollywood's insurance payment increased from $550,000 in the 2015 fiscal year to $1.46 million in the 2019 fiscal year — a 166% increase. The City of West Hollywood pays the L.A. County Sheriff's Department a total of $18.9 million for public safety services.
U.S. District Judge Dolly Gee in April 2015 ordered the Sheriff's Department to produce a "corrective action plan" as part of the settlement of the lawsuit. After multiple requests, the Sheriff's Department released to WEHOville a heavily redacted "corrective action" plan that doesn't reveal what actions were taken.
To date, the Sheriff's Department has not complied with WEHOville's request more than eight months ago for information regarding possible disciplinary action taken against Deputy Valdivia.  WEHOville has written a letter to Villanueva to protest that violation of the state's public information laws and sent copies to City Manager Paul Arevalo, Mayor John D'Amico, and L.A. County Supervisor Sheila Kuehl.  Kuehl's office forwarded the letter to the Civilian Oversight Commission.  Neither Arevalo nor D'Amico has made any statement about it. WHMC LLC, the parent company of WEHOville, currently is trying to secure a lawyer to bring a pro bono lawsuit against Villanueva and the Sheriff's Department for its violation of the public information laws.