These days anyone can become famous on social media. Or become infamous. The latter seems to be the reputation that West Hollywood resident Charlie Zelenoff has earned with his YouTube videos and videos from those who fear or hate him.
Zelenoff, who calls himself Charlie Z, Charlie Champion Zelenoff and "the Goat," is 31. He lives with his stepfather and mother, both emigres from Ukraine, on North Vista Street. However, he seems to spend most of his time in gyms and boxing studios, where he is filmed engaged in knock-down, drag-out fights that leave some of his opponents stunned at his violence. Zelenoff, who is 5'9" and weighs about 140 pounds, claims that he has won all of the more than 240 fights he's been in. " My fist caused the pandemic that the whole earth heard," he says. His videos and others are posted on Charlie ZTV, his YouTube channel, which has 7,450 subscribers and some advertisers.
But there are even bigger audiences finding more information about Charlie Zelenoff on YouTube Channels like "Charlie Zelenoff Uncut," which has 63,200 subscribers. A video posted by MailOnline showing Zelenoff knocked out by boxer Deontay Wilder in 2015 has attracted 4.2 million views.
On his own YouTube channel and in videos displayed on those of his critics, Zelenoff brags that he is the top-ranking boxer in the Underground Boxing Federation (UBF), which says it was created in 2011 to counteract what its founder perceived as corruption in better-known organizations like the World Boxing Organization. Some, however, question whether the UBF is for real. On its website, the UBF calls out Zelenoff's fight with Chris Kud, who it identifies as the brother of a "homo who recently had his jaw shattered and rewired following an ill-advised altercation" with a UBF champion. "I'll rematch this faggot Kud and kill him in the ring," Zelenoff is quoted as saying.
Zelenoff's biggest claim to fame may be a fight in 2011 with Floyd Mayweather Sr. in which he sucker punched the 61-year-old Mayweather and a fight with Deontay Wilde in 2014 at the Hollywood Boxing Gym.
As popular as he may be in so-called underground boxing circles, Zelenoff doesn't appear to be that well-known in West Hollywood. However, videos showing him in action in West Hollywood have prompted some people to reach out to WEHOville, saying the community needs to know about him and expressing their concern that he might be of danger to others or to himself. Some even posted a Change.org petition four years ago asking Zelenoff to "seek professional help" for what they described as being "a danger to society and to himself."
One video posted on June 24 titled "Charlie Zelenoff Sucker Punches Homeless Man!" shows Zelenoff punching a man on the street in WeHo. Another, posted on Jan 14, shows Zelenoff punching a man delivering a pizza on Jan. 17 at his apartment on North Vista. He was arrested for that. And there's another video posted by "Crazy Tempo" in June 2018, in which he lures Zelenoff out of his apartment and chases him, boxing gloves on, across Santa Monica Boulevard and into Astro Burger, where he challenges him to fight.
Zelenoff has gotten in trouble with the law before. In addition to his arrest for hitting the pizza delivery guy, he was found guilty on Feb. 20 and again on Feb. 28 on charges of engaging in "intentional and unlawful physical contact on another person."WEHOville hasn't been able to obtain the specifics of the complaints.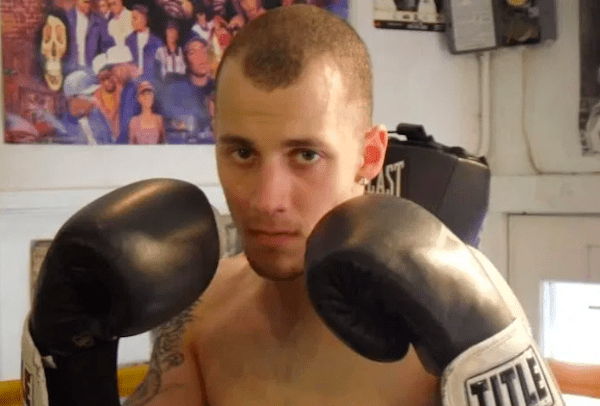 Zelenoff was sentenced to 36 months of probation and 15 days of community service on the first charge and to 36 months of probation and 36 days of community service on the second charge. It's not clear why the second conviction didn't result in his probation being revoked. Other convictions on criminal charges – one involving theft – occurred in 2009 and 2012. He spent 70 days in jail after the 2012 arrest.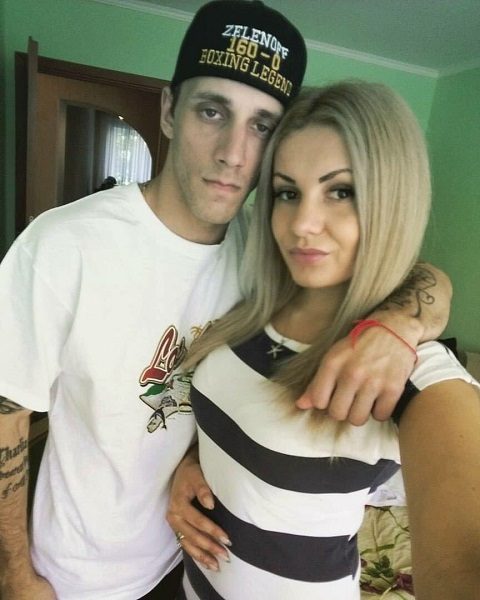 In August in U.S. District Court judge issued a restraining order after actress Jillian Bobinski complained that Zelenoff had been harassing her. Zelenoff, who divorced his wife Dariia in 2017, also has been accused by his critics of stalking Kim Kardashian, albeit online. The Change.org petition says "throughout 2011, Zelenoff made numerous attempts to get Kim Kardashian to go on a date with him, going so far as to create a petition on change.org. He made numerous videos trying to woo Kardashian and left hundreds of posts on various social media pages dedicated to Kardashian."
In one video Zelenoff is showing off a pair of red high heels that he says he bought for Kardashian. "I love Kim Kardashian so much, I cannot sleep…. I love this girl so much, it's literally stronger than my pandemic punches." But then at another point in the video, he says he's now got a crush on Nicky Minaj.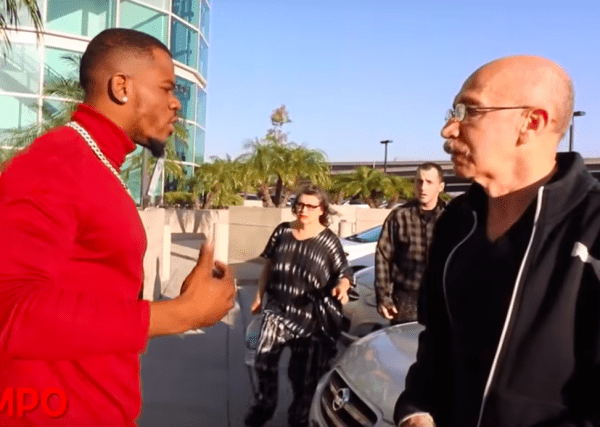 Zelenoff's stepfather, Eugene, is very supportive of him, as is his mother, Tanya. Eugene is said to be the person filming some of Zelenoff's videos. "Charlie is my son. Not only is he great fighter. He is great son," Eugene Zelenoff says in a social media post in response to his stepson's critics. Zelenoff, who notes that he himself was a veteran of the Soviet Russian army, says: "You know where I LIVE. You're welcome to come muther f-ckers … "you internet warriers, what are you going to do when you see Charlie on HBO?"
A man who lives in the United Kingdom reached out to WEHOville to express his concern about the danger Zelenoff may be to himself and others. "I came across Charlie on YouTube under the title "Mentally Ill Guy Assaults Random Fitness Gym Members," said the man, whose identity WEHOville is not revealing in respect for his privacy. "I've spoken to him a few times on the phone as I'm part of a group of people that are trying to get him off the street and in jail or psychiatric care…."
WEHOville has been unable to contact Zelenoff, who did not respond to a knock on his apartment door. The telephone number that source from the UK used no longer is active, likely because it belonged to a phone that a videographer admits he stole from Zelenoff.